Razer has shown off the latest Huntsman V2 Analog Keyboard, a full-fledged gaming keyboard that can satisfy inputs requested from all levels.
Being the first gaming keyboard of the brand that uses analog switches, gamers can finally achieve true full-range directional motion without the use of a controller. With full customizability and adjustment flexibility, players can custom tune and adjust each key's actuation point to suit any playstyle. More interestingly is the dual-step actuation that can be programmed to execute 2 different actions at 2 sets of actuation points, basically performing 2 functions within 1 keystroke. Not sure if this is allowed in professional play though. But what's allowed is that games such as racers can now execute a variety of acceleration and braking pressures through this keyboard alone.
The Huntsman V2 Analog also enjoyed a couple of upgrades all received and driven by its beloved community. Besides retaining the signature media keys and the dial, the keyboard now is fitted with double shot PBT keycaps for a more sturdy finish and longevity thanks to the label layer being the inner layer and not the outer side. It also now features a second cable that allows USB 3.0 passthrough and a selection between Type-C or Type-A port via the included adapter. Last but not least, the Chroma RGB with Philips Hue compatibility powers all your gaming needs.
Pricing and Availability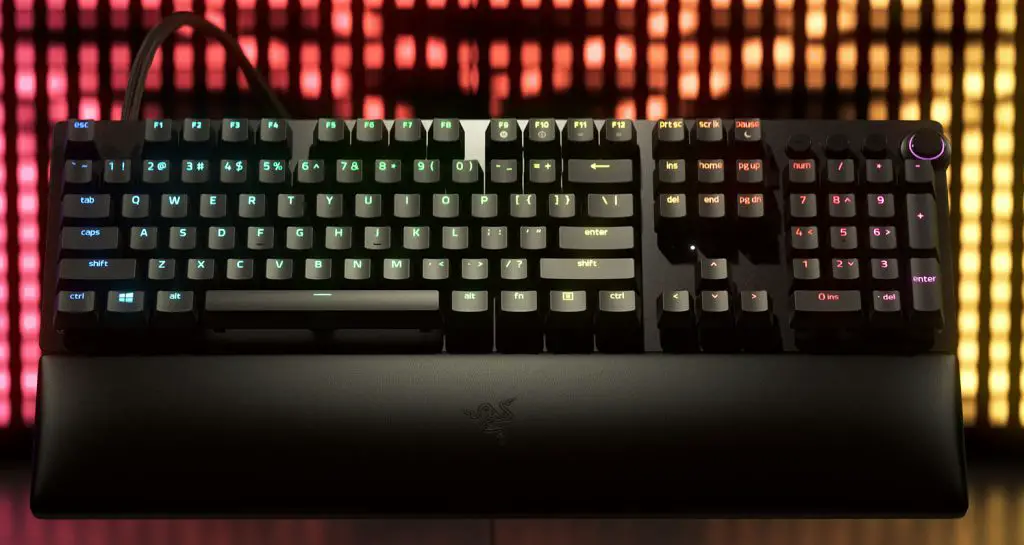 The Razer Huntsman V2 Analog can be yours at just RM1,199 and now available on Razer Store and authorized offline resellers. Despite breaking the pricing ceiling yet again, perhaps those who play games that could receive analog inputs will utilize this keyboard to its maximum potential.