PNY Malaysia has announced the arrival of its GeForce RTX 4060 GPUs that comes in 2 flavors.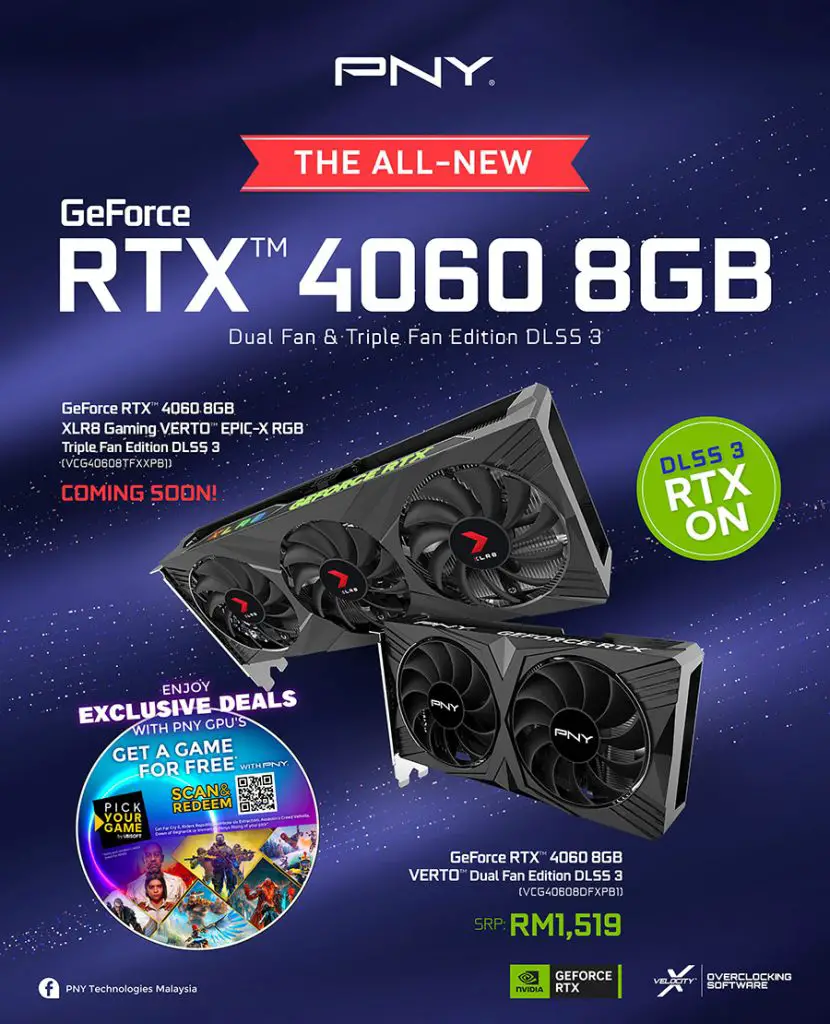 For those who want something compact, the VERTO Dual Fan will be great for providing the power of the RTX 4060 without screaming RGB and "gamer aesthetics" everywhere in any rig it goes into.
Ensuring a smooth and reliable performance, its power efficiency is the same as the triple fan brother which is coming up next.
Ballers who like a bit more cooling can aim for the XLR8 Gaming VERTO EPIC-X RGB Triple Fan (Yes it's a mouthful) and can enjoy some extra benefits like ARGB while only using 2 slots for the card.
Price and Availability
You may find these RTX 4060s from PNY at the price of RM1,619 for the Triple Fan or RM1,519 for the Dual Fan. Those that don't have any space restriction are recommended to get the tri-fan card at just a hundred extra.