NVIDIA's RTX 4060 Ti graphics cards have generated mixed opinions among gamers right after its official launch, with its affordability and performance capabilities being key points of debate. In this article, we take a look at the GeForce RTX 4060 Dual from Palit, NVIDIA's top-in-board partner and the biggest GPU vendor in the world.
We've compared it with the RTX 3060 Ti and RTX 4060 Ti to assess its value proposition in terms of design, gaming performance, and power efficiency to see if it is actually worth the $299 price tag – RM 1519 for this model.
Specifications
| | | | |
| --- | --- | --- | --- |
| GPU | GeForce RTX 3060 Ti FE | GeForce RTX 4060 Ti 8G FE | Palit GeForce RTX 4060 Dual 8GB |
| CUDA Cores | 4864 | 4352 | 3072 |
| Tensor Cores | 152 | 136 | 96 |
| RT Cores | 38 |  34 |  24 |
| ROPs | 80 | 48 | 32 |
| GPU Boost Clock | 1670 MHz | 2535 MHz | 2460 MHz |
| Memory Data Rate | 14 Gbps | 18 Gbps | 17 Gbps |
| Total Video Memory Size | 8G GDDR6 | 8G GDDR6 | 8G GDDR6 |
| Memory Interface | 256-bit | 128-bit | 128-bit |
| Memory Bandwidth | 448 GB/s | 288 GB/s | 272 GB/s |
| TDP | 200W | 160W | 115W |
| Recommended PSU | 600W | 550W | 550W |
| Power Connectors | 1 x 12-pin | 1 x 16-pin (12VHPWR) | 1 x 8-pin |
Unboxing
This slideshow requires JavaScript.
The RTX 4060 Dual is one of the RTX 4060 you can expect to see from Palit, which comes with a dual-fan cooler and a two-slot design that will fit into most PC cases nowadays.
While it features a lower shader count and L2 cache than the RTX 4060 Ti, it shares similar specifications such as 8GB GDDR6 memory and a 128-bit memory bus. The GPU utilizes 8x PCIe 4.0 lanes, ensuring ample bandwidth for its intended purpose of 1080p gaming.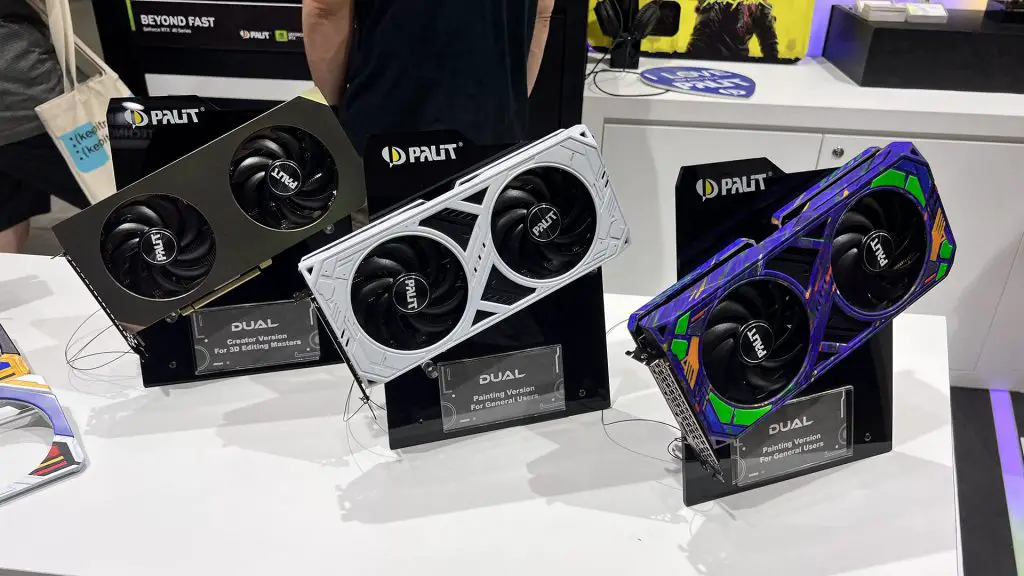 Palit has also introduced the Maker feature that allows users to download 3D files that can be printed and customized to alter the appearance of the graphics card without risking voiding the warranty because of unauthorized tampering. As of now, the feature is made available for GamingPro and Dual series graphics cards but we're looking forward to seeing other series being added to the list in the near future.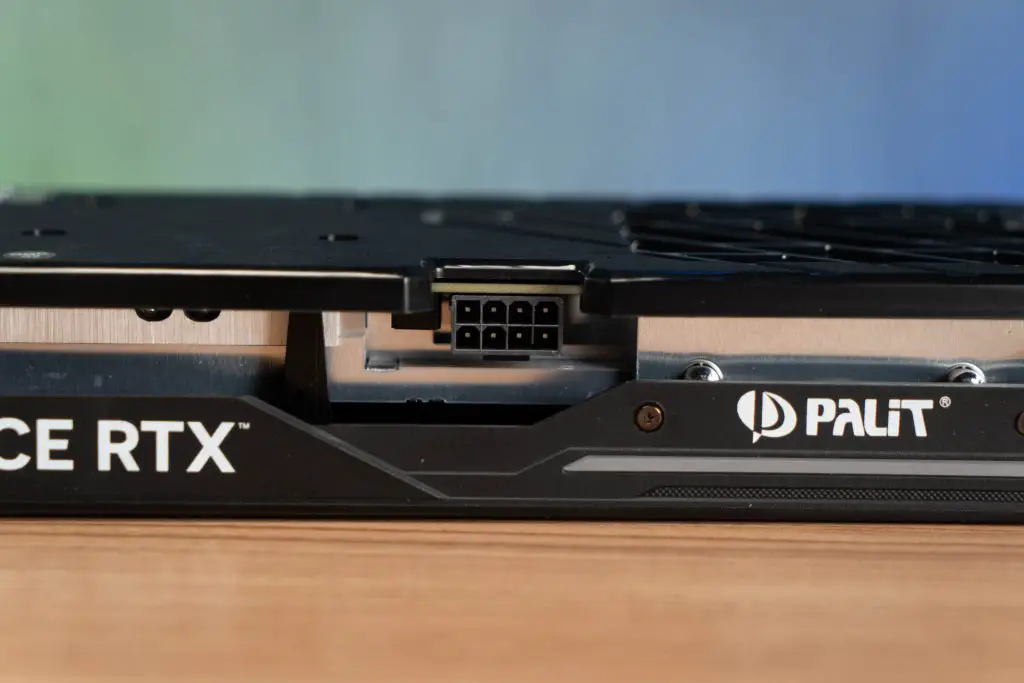 For the TGP that is rated at 115W, you can expect to see pretty much every RTX 4060 using a single PCIe 8-pin power connector instead of the 16-pin 12VHPWR connector.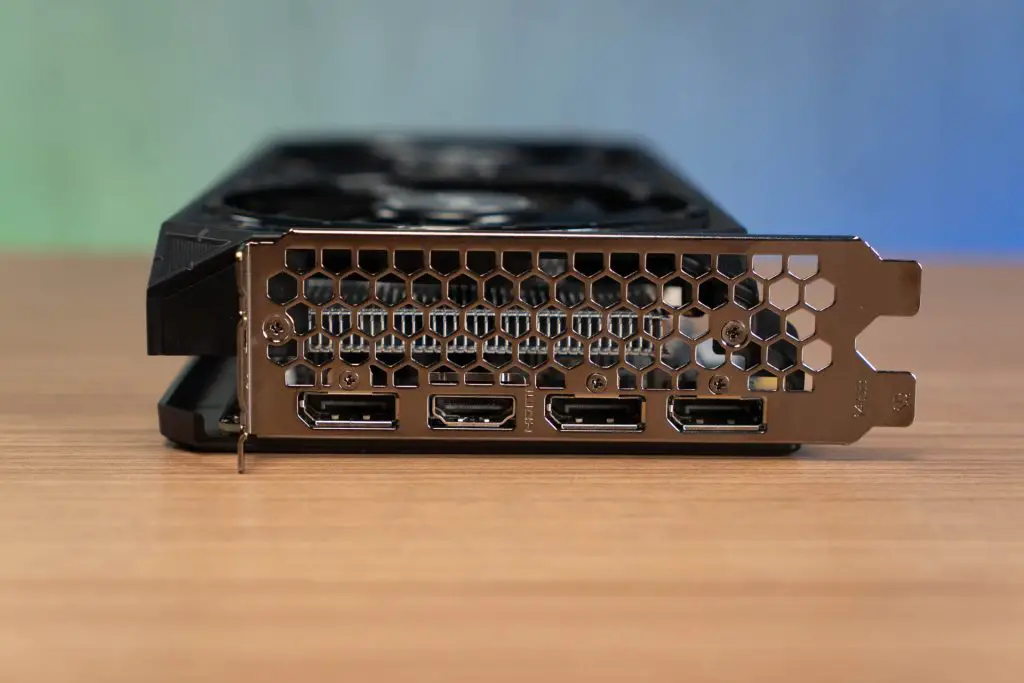 The display output options are the commonly seen 3x DisplayPort and 1x HDMI ports, which we expect to be the same across all the RTX 4060 models at launch.
Games Benchmark – Raster Performance
In terms of raster performance, the RTX 4060 delivers smooth gameplay at 1080p, with average frame rates ranging from 70fps to 100fps in tested titles. It performs comparably to the RTX 3060 Ti, although the latter maintains a slight edge overall.
When scaled up to 1440p, all three tested cards perform well, achieving average frame rates of at least 60fps and sometimes even hitting 100fps, with a few exceptions on demanding titles.
Games Benchmark – Ray Tracing Performance
In terms of ray tracing, the RTX 4060 demonstrates mixed results compared to the RTX 3060 Ti. While it outperforms the RTX 3060 Ti in some titles at 1080p, its performance is not as consistent across the board. At 1440p, except for a couple of exceptions, the RTX 4060 and 3060 Ti offer enjoyable gameplay experiences with ray tracing enabled.
Games Benchmark – DLSS 3 Performance
Now for DLSS 3, I believe many of you already know what it's all about and the significant performance gain that we can get from Frame Generation technology, despite some quirks like distortions and artifacts from inspecting frame by frame.
Now we'll talk about 4K on the RTX 4060. As we scale it further up to 4K resolution, this is where we decide to not test it any further because 4K on the RTX 4060 is just not feasible. You might think that having DLSS and Frame Generation can make 4K gaming possible at 30fps consistently – but no. We overclocked this Palit card by increasing it by 100MHz, but the performance gain is not really significant – so we gave up.
Synthetic Benchmark
In the synthetic benchmarks, we can see a similar pattern in the performance between the RTX 3060 Ti and RTX 4060.
For benchmarks that focus on game performance like 3DMark and Unigine Superposition, the RTX 3060 Ti scores better than the RTX 4060 in every test. This gives us a better idea of how the 4060 will perform if DLSS 3 is totally out of the picture. This means that unless you're gaming on titles that are DLSS 3 ready, the RTX 3060 Ti will still perform better on most occasions.
While the 4060 does show better results in benchmarks that focus more on the content creation tasks i.e Blender, OctaneBench 2020 1.5, and V-Ray Benchmark 5, it's not to the point that it's totally overpowering the 3060 ti.
Thermals and Power Draw
And for the power draw and thermals, I'd say it's pretty great for this card in this aspect.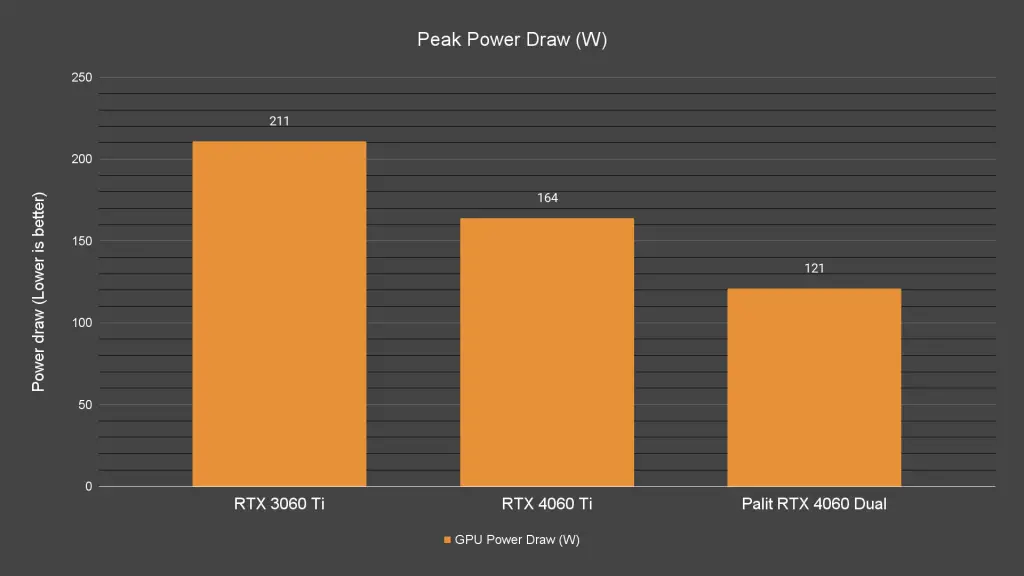 People will argue that the 4060 performs much less the same or sometimes lower than the 3060 ti but hey, it's actually drawing only 110-121W during operation. For the performance it can deliver with that power draw, it's pretty fair I'd say.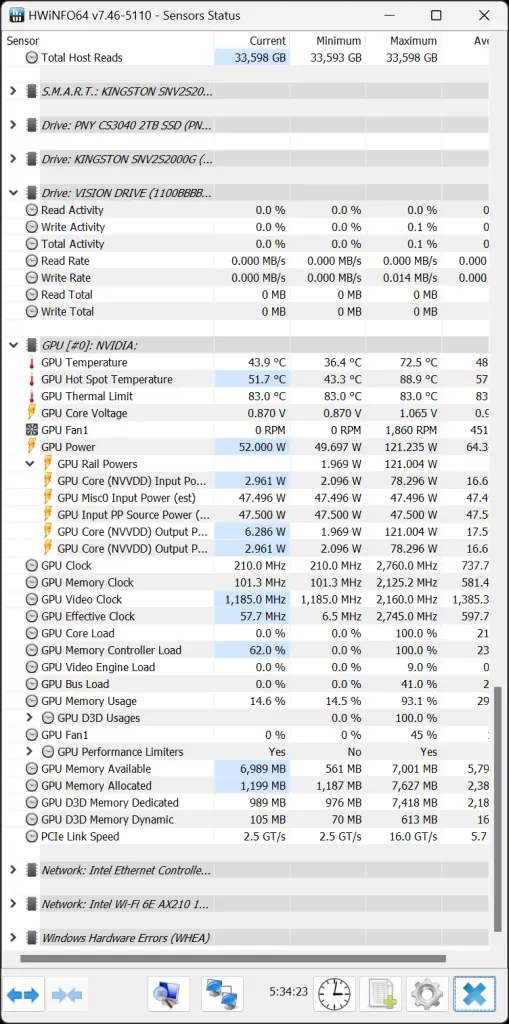 As for the thermals, the highest GPU temperature during peak load is recorded at 72.5°C and hotspot temperature at 88.9°C. Other models from other partners might yield different results when it comes to this but there shouldn't be too much of a difference with most dual-fan cooler designs.
Final Thoughts
Based on the test results, the RTX 4060 offers an okay value for gamers primarily focused on 1080P gaming and I'd say the Palit RTX 4060 Dual is one of the examples out there. While it performs similarly to the RTX 3060 Ti in many instances and it can still handle 1440P on quite a number of occasions, it still is a product mainly for 1080P gaming.  The lower power draw is actually commendable and perhaps, is an appealing choice for small form factor builds or budget-conscious gamers who have no plan to upgrade to a new ATX 3.0 power supply if we put the performance aside.
Although DLSS 3 and other AI-accelerated features did further enhance its value proposition in one way or another, users should consider their specific needs and DLSS 3 compatibility before making a purchasing decision. After all, it's not the features that everyone needs despite its price of RM 1519. For gamers seeking DLSS 3 capabilities – like myself, the RTX 4060 provides an affordable option, while those prioritizing raw performance may still prefer the RTX 3060 Ti or 3070 which is available at similar prices in the second-hand market.
On a side note, the Maker feature is one interesting approach by Palit to encourage users to customize the appearance of their graphics cards using the provided 3D files. It's an optional feature but I think is an interesting approach, which can potentially be a selling point for the RTX 4060 Dual.