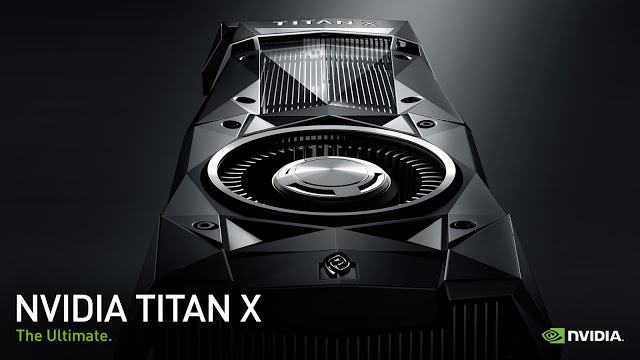 If the GTX 1080 is the new king, this new Titan X with GP102 Pascal GPU will be the new emperor for consumer graphics. That's right folks, NVIDIA has officially announced their upcoming Pascal Titan X today and it will be available on
August 2nd
with the specifications that aren't exactly the same as what we've expected from the
rumor
. 
The Titan X GP102 GPU features 12 billion transistors that are almost the double of the transistors count of 7.2 billion transistors on the GTX 1080 GP104, higher performance with 11 TFLOPs compared to 9 TFLOPs on the GP104, more 3584 CUDA Cores clocked at 1417MHz and boost clock of 1531MHz that can easily overwhelm the GP104 with 2560 CUDA cores even if it comes with a higher clock speed of 1607MHz and boost clock of 1733MHz.
HBM2 isn't something that we can expect from the Pascal Titan X at the moment but the 12GB GDDR5X with 10 GB/s Memory Speed on a 384-bit bus and a total memory bandwidth of 480 GB/s that comes near to HBM1's memory bandwidth of 512 GB/s will still be able to deliver quite a monstrous performance.
With all that amount of performance, the GP102 Titan X requires a 6+8 pin power to run and features a total TDP of 250W.
Appearance wise, the Pascal Titan X will be having the same founders edition blower style cooler as both GTX 1070 and GTX 1080, except that it's in black. One of our reliable sources suggests that NVIDIA doesn't plan to bring the Pascal Titan X to its AiB partners, which means that it will only be available as a Founders Edition card that can only be purchased directly from NVIDIA's website at the price of $1200.