NVIDIA's automotive business has announced a new dedicated platform, the NVIDIA DRIVE that specializes in AI algorithm research for transportation use.
As you can tell, NVIDIA is not only great at making graphics cards they also have some of the most experienced AI engineers under its belt to train all sorts of algorithms and complex AI models. Team Green's goal has always been trying to apply AI to anything feasible to create a truly autonomous and smart environment and hard work has come into fruition from one of its longest ongoing research sectors: Transportation.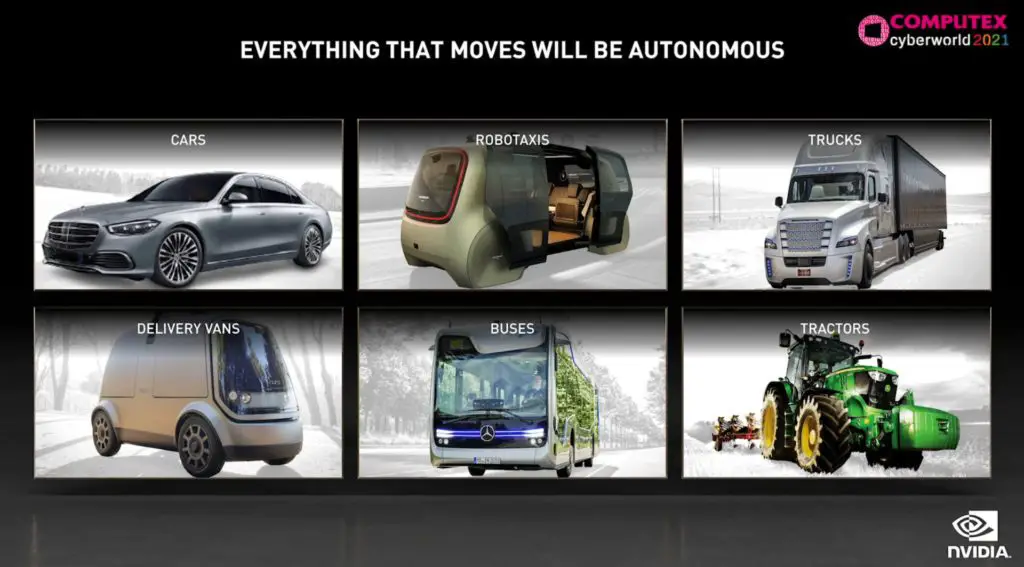 Transporation device in the modern era is no longer about just pure horsepower and comfort but the intelligent level is the most crucial factor in producing smart vehicles, at least from NVIDIA's point of view. An estimated Trillions per Second (TOPs) rate of information processing is required for smart vehicles to make decisions on their own with near-zero error estimates. Therefore, NVIDIA DRIVE is created to help partners and OEMs in creating an all-new approach and framework to deliver the promise of futuristic automobiles made reality.
As with every ambitious goal, there are always be some pain points that truly challenge the problem-solving skills of engineers and scientists. Ali Kani, the presenter and also NVIDIA's automotive department Vice President, shared a total of 4 key points of why current smart vehicles are not ready to be called "Truly Smart" yet.
Hardware: High-performance computer and sensors to deliver accurate data and securing a safe driving experience
Processing: Data processing rate are expected to be at the PetaByte scale per day in addition to encryption and transmission process
Training: AI networks need to be trained to identify all sorts of real-life objects on top of anomaly detection through thousands of hours of training
Simulation: Putting AI networks to the test through simulated situation and environments help algorithms to learn how to solve near-limitless forms of possibilities rose from different factors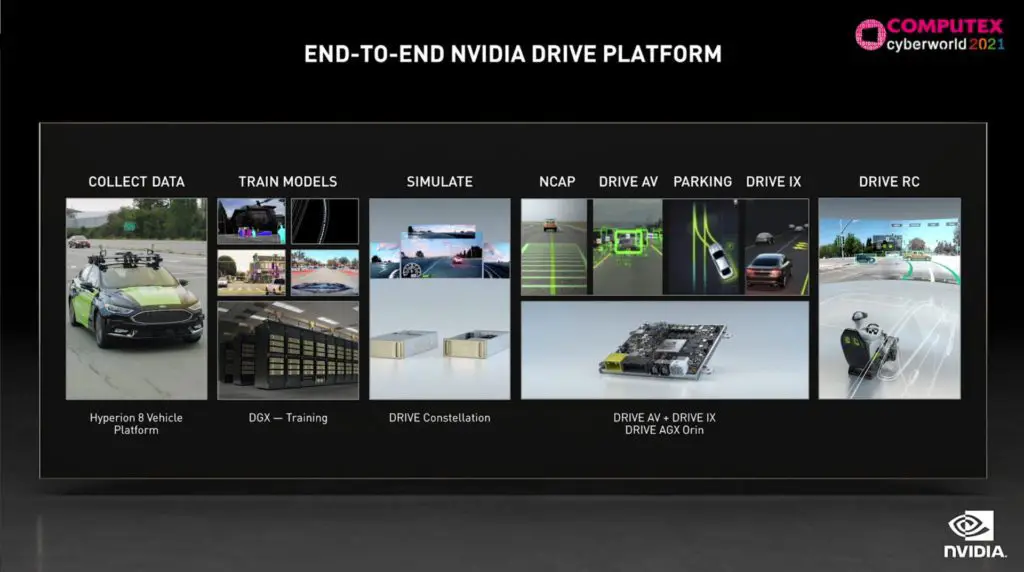 As such, NVIDIA's new DRIVE platform provides a full chain of AI training services from data collection and training all the way down to simulation and test deployment. The company also stated that this process of AI algorithm is an evolution rather than a one-off product as computers become more powerful and smaller while deep learning networks becoming smarter, a lot more tasks can be shifted to become fully autonomous with updates delivered Over-The-Air. Partners that utilize the DRIVE platform is capable of selecting modules that they are most interested in or the most suitable ones that suit their business needs.
At a rough scale, NVIDIA has listed more than 20 mandatory AI models that need to be included in smart AV before pushing into commercial production. Therefore, they will be offering a rich of diverse neural networks that can be further optimized for specific geolocation and conditions.
As for any automobile tech breakthrough, safety reasons are the number 1 priority and NVIDIA's take on the factor is through 2 different angles: DRIVE AV that handles automatic driving, and DRIVE IX which is the actual intelligent software that identifies its surroundings. Additionally, the Safety Force Field feature analyzes the dynamic environment which will create a set of predictions and actions to reduce the risk of danger.
To conclude everything, NVIDIA has listed out several APAC companies that have already make ways in the smart AV industry who also utilizes the NVIDIA DRIVE platform to create pioneering solutions that can target one of many transportation segments around the world. Some even want to create a fully autonomous taxi service with zero manpower involved in driving.
Full Keynote
Catch the entire presentation through the video below.