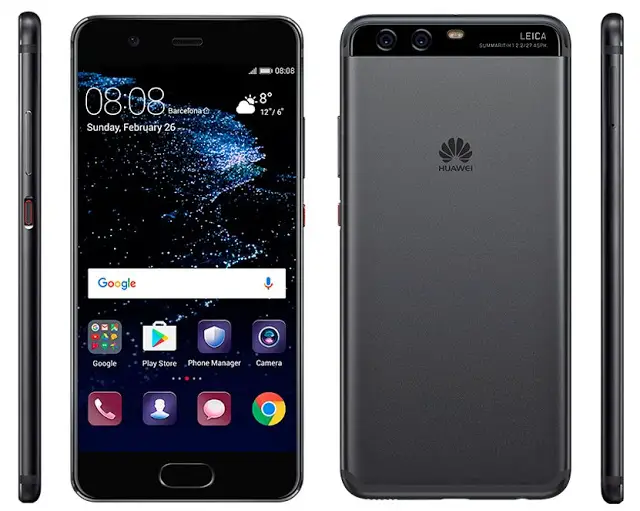 Huawei P10 and P10 Plus has been officially announced. The latest iteration of the Huawei's P-series smartphone has received a bump in specifications and more importantly, an improved new camera module co-engineered with Leica dubbed as the Leica Dual Camera 2.0 Pro.
Huawei P10 & P10 Plus Specifications
Huawei P10 & P10 Plus Design
The most noticeable physical change on the P10 would be the fingerprint scanner. Huawei has moved the fingerprint scanner from the rear to the front. The rest of the design of P10 has pretty much remained identical to its predecessor with a slight improvement on the handling. The corners are curvier and rounder than the P9.
Both P10 and P10 Plus will come in Mystic Silver, Rose Gold, Graphite Black, Dazzling Gold, Dazzling Blue and Greenery colours. The rear chassis of Dazzling Blue will be textured in order to form an oleophobic surface that repels fingerprints and smudges.
Huawei P10 & P10 Plus Camera
The rear camera uses the second generation of Huawei x Leica co-engineered dual camera technology. The dual camera technology will be utilising a 12 MP RGB sensor and a 20 MP Monochrome sensor. The camera can now support bokeh adjustment even in monochrome mode.
The only difference between P10 and P10 Plus camera is the lens aperture. The P10 uses f/2.2 Summarit, while the P10 Plus uses a faster f/1.8 Summilux.
Leica also works with Huawei on the front camera. The selfie shooter while remained 8-megapixel, the lens has been upgraded to a faster and brighter f/1.9 aperture lens. That is quite an upgrade from the previous f/2.4 aperture lens.
Huawei is looking forward to the release on March 2017 and Malaysia will be one of the first countries to receive the device. Stay tuned for the actual release date as well as the pricing.