MSI has announced its latest RTX 4080- and RTX 4070 Ti-based GAMING TRIO WHITE GPUs, which feature a stunning silver and white appearance and are excellent choices for those who looking to build a white or silver PC setup.
Similar to the previously launched MSI GeForce RTX 4080 and RTX 4070 Ti GAMING TRIO, these WHITE edition graphics cards offer the same excellent performance, cooling, and low noise that all of us crave for.
Both of them come with three white versions of the new TORX Fan 5.0 design that adopts pairs of three fan blades connected with an outer link to form a rim, which further concentrates airflow into the TRI FROZR 3 cooling system.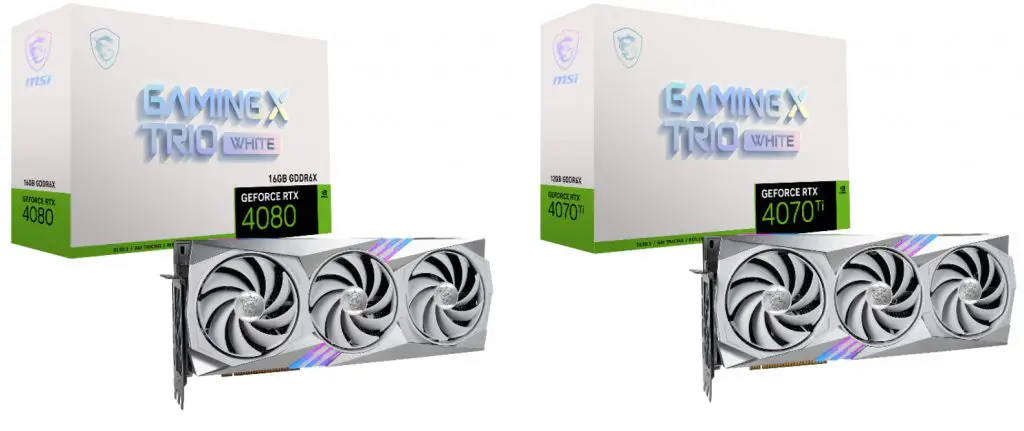 On top of that, the new GAMING TRIO WHITE series features a Dual BIOS that offers users the capability to easily access profiles that prioritize low noise or more performance. And another added bonus is that these GPUs have a white version of the GAMING TRIO support bracket included.
Availability
Both the MSI GeForce RTX 4080 and RTX 4070 Ti GAMING TRIO WHITE graphics cards will be arriving sometime soon this month.