MSI has just launched a new set of BIOS upgrades that are specifically made for the AMD Ryzen 7000 series processors to provide users with improved stability and reliability.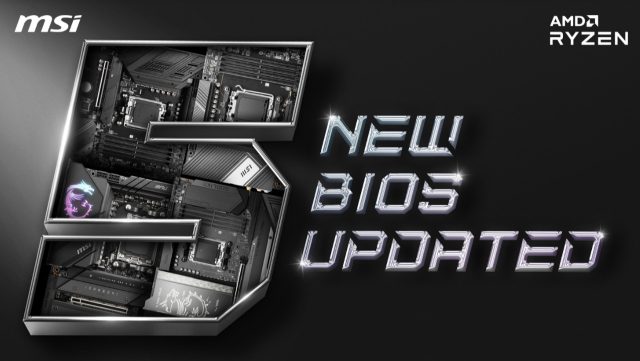 Based on the design specs, the Ryzen 7000X3D series CPU didn't completely enable overclocking or overvoltage adjustments such as CPU ratio and CPU Vcore voltage. But with the latest AMD EXPO technology, the CPU can optimize memory performance by appropriately increasing the CPU SoC voltage to ensure system stability when operating at higher memory frequencies.
It is also strongly advised that the maximum limit of the CPU SoC voltage for the Ryzen 7000X3D series CPU be adjusted to a safe range to minimize potential damages caused by incorrect overclocking or overvoltage. And in this new BIOS release, MSI will prioritize the limitation on the CPU SoC voltage
As for now, some of the listed motherboards below have gotten the BIOS update while the others are still being finalized, so it's best to refer to this link.
MEG X670E GODLIKE
MEG X670E ACE
MEG X670E CARBON WIFI
MEG X670E TOMAHAWK
PRO X670-P WIFI
MPG B650 CARBON WIFI
MPG B650 EDGE WIFI
MPG B650I EDGE WIFI
MAG B650 TOMAHAWK WIFI
MAG B650M MORTAR / WIFI
PRO B650-P WIFI
PRO B650M-A / WIFI
PRO B650M-A
PRO A620M-E