OBS Studio's latest update finally delivered the thing everyone is waiting for – AV1 Encoding.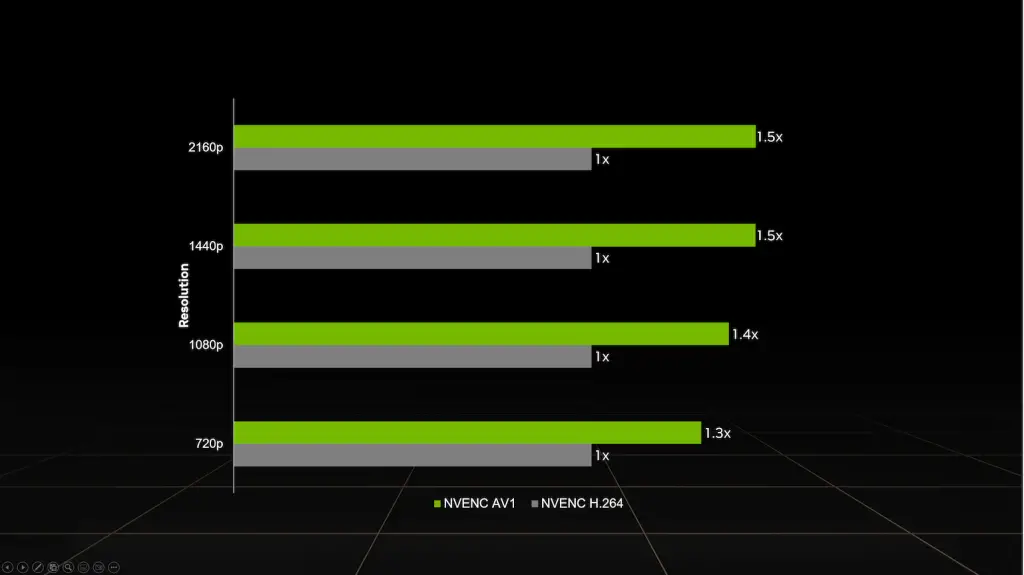 Designed to replace H.264 in the coming days due to its superior efficiency in video quality versus file size ratio, operational efficiency is also one of the key factors in reducing the overall load a system has to process in a given scenario. Referring to internal results by NVIDIA, those who are chugging a GeForce RTX 40 series GPU whether in desktop form or laptop form, they can expect up to 50% higher efficiency, especially in 4K.
The 8th generation NVENC also helps the CPU in offloading graphical tasks so that more of their juice can go into things like the games they are currently playing or other background applications.
Click here to find out how to enable AV1 encoding in OBS Studio.