Rukmani Subramanian, Chief Marketing and Operations Officer, Microsoft Malaysia
KUALA LUMPUR, 3 November 2014
– Maslog IT Solutions Sdn Bhd ("MITS"), a home-grown,
MSC status
company
specializing in Supply Chain Management ("SCM") solutions have been
re-inventing working methodologies for global companies to be more agile and
streamlined in their operations and process, leading to more profitable
business outcomes. MITS have been providing turnkey solutions, including
creating paperless solutions, and streamlining logistics software, to enable
its customers to operate with efficient and cost-effective model of operations.
By leveraging on 21st century technology, MITS is able to provide a
competitive edge for its customers by enabling them to focus and grow their
businesses, and not on maintaining their IT infrastructure.
Explaining how the company stands out from
its competitors, Too Wei Kong, Chief Executive Officer of Maslog IT Solutions
said, "We provide
complete solutions that automate your entire organization using state of the
art communication features and top notch technology. The solutions we provide integrate
effortlessly with the way you run your company by seamlessly connecting to
every department within the organization. On top of that, our solutions are flexible,
and can be tailored to meet your business requirements, at any stage of your
business growth."
Microsoft
Malaysia's Chief Marketing and Operations Officer, Rukmani Subramanian said
that Microsoft was delighted to be partnering with MITS to provide impactful
solutions to its customers, "We are extremely proud that MITS has joined a
growing list of organizations that has chosen us as their preferred technology
partner – a reflection of the strong credibility we have with businesses in
Malaysia. Microsoft and MITS are committed to helping companies get the most out of their IT
investments to improve efficiencies, which ultimately leads to helping them
grow their business. MITS' choice of implementing Microsoft's end-to-end
stack of solutions including the back end infrastructure System Center and SQL
Server, to the front end client of Windows devices, has cemented its status as
a forward-thinking and technology-leading company."
One
of the distinct features of MITS is the company's ability to transform
otherwise complex procedures into simple and hiccup-free processes and
operations. With a wide range of technology solution offerings, small
businesses can benefit and profit from the company's solutions the same way
multinationals do.
Empowering local
businesses for sustainable growth
Disposable Soft Goods (M) Sdn Bhd ("DSG") is a baby
and adult diaper company which has benefited from MITS' solutions. Being a
subsidiary of an international brand, DSG quickly gained recognition locally and
was awarded the Silver Award for
PetPet®
from the
Malaysia
Effies
for its achievement in meeting and exceeding marketing communications
objectives in boosting
PetPet®
to be
a strong and recognizable brand in Malaysia. With its growing human resource of
more than 200 employees and its expanding business, DSG needed to ensure that
it maintained continuous and sustainable growth through delivering high quality
products and services to its consumers, retailers and business partners.
To achieve this, DSG collaborated with MITS to deploy
an end-to-end Integrated Trade
Management Solutions ("ITMS") solution for its expanding business. The
fully customized Microsoft stack of solutions included business intelligence, an
integrated distribution systems
and a Mobile Sales Kit System, which provided DSG with the automation it
required for its back-end IT infrastructure, to its front-line sales force.
Too said that the end-to-end solution deployed for
DSG was exactly what the company needed and that the benefits were already
showing, "We are delighted to be the deployment partner for such a major player
in the retail space in Malaysia. We worked very closely with the DSG team to find
a solution that enabled a more agile, efficient and robust IT solution for the
company, and managed to deploy it all within DSG's timeframe and budget
parameters. As a result, DSG is now reaping the benefits of an improved retail
and distribution strategy. It has transformed its business efficiency gains by
empowering its sales force with controlled measure to deliver sustainable
growth."
Since deploying the integrated ITMS solution, DSG's operations
have become more integrated, seamless and efficient. Its sales force is able to
operate confidently – abstracting comprehensive information on sales statistics
and market intelligence, as well as generating real-time reports effectively,
while its backend IT infrastructure functions autonomously, providing uninterrupted
up-time to the company.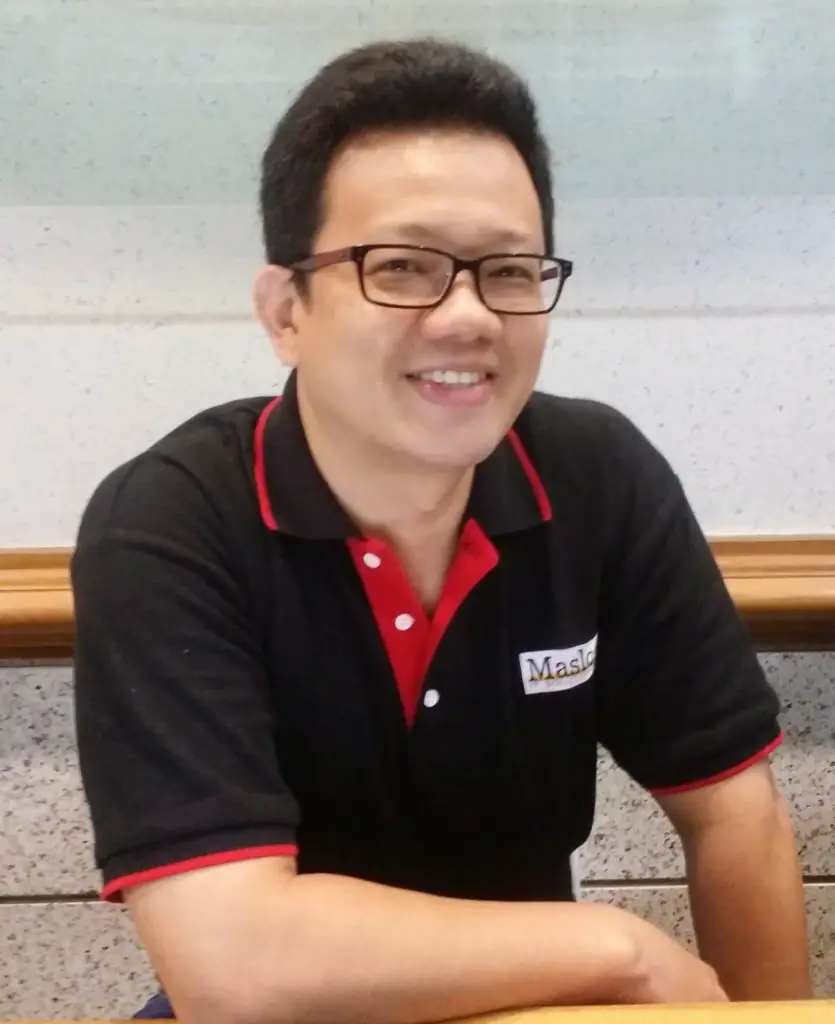 Too Wei Kong, Chief Executive Officer, Maslog IT Solutions