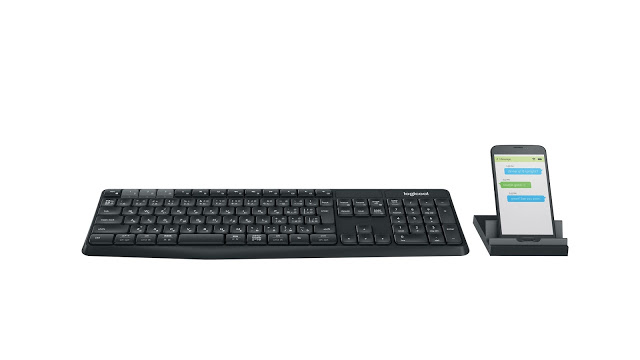 If you use multiple devices at your desk, chances are you often would need to pickup your smartphone or tablet and use the soft keyboard to type. Although it doesn't felt like a major inconvenience, but typing on a physical keyboard has better feel compared to a soft keyboard. However, due to the troublesome process of pairing and connecting the bluetooth devices, people would choose to not mess with it.
So Logitech set to make typing on smart devices fast and easy, introducing the new K375s Multi-Device keyboard.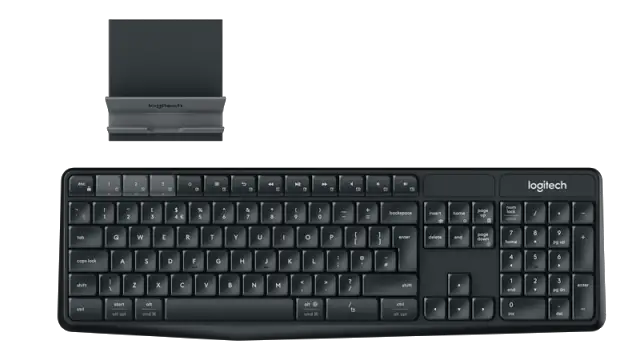 The K375s Multi-Device keyboard lets you easily switch between devices with the push of a button. You can start typing on your computer and finish an email message on your tablet or create a text on your phone with just one key. The full-size layout and special function keys provide a quiet and comfortable typing experience in a spill-resistant design.
The separate universal stand has a soft rubber base and a carefully designed cradle that holds mobile devices at the ideal angle to read or type. And, the keyboard is OS-adaptive, so whether you're using Windows PC, Android or iPhone, the keyboard layout is familiar.
Durable and solid, the keyboard also features two years of battery life, a wireless range of 33 feet / 10 meters, wireless encryption between keyboard and computer, and two options for wireless connection – a tiny Logitech Unifying USB receiver and Bluetooth Smart technology – giving you choices to discover the best way to multi-task with a single keyboard.
I heard you saying this is not the first multi-device keyboard by Logitech, but do bear in mind, this keyboard only retails at MYR 119 with 1 year limited hardware warranty. Bam!