Kingston has introduced RBV PC Solutions to streamline and simplify its portfolio (perhaps a cleaner customer profiling job along the way as well).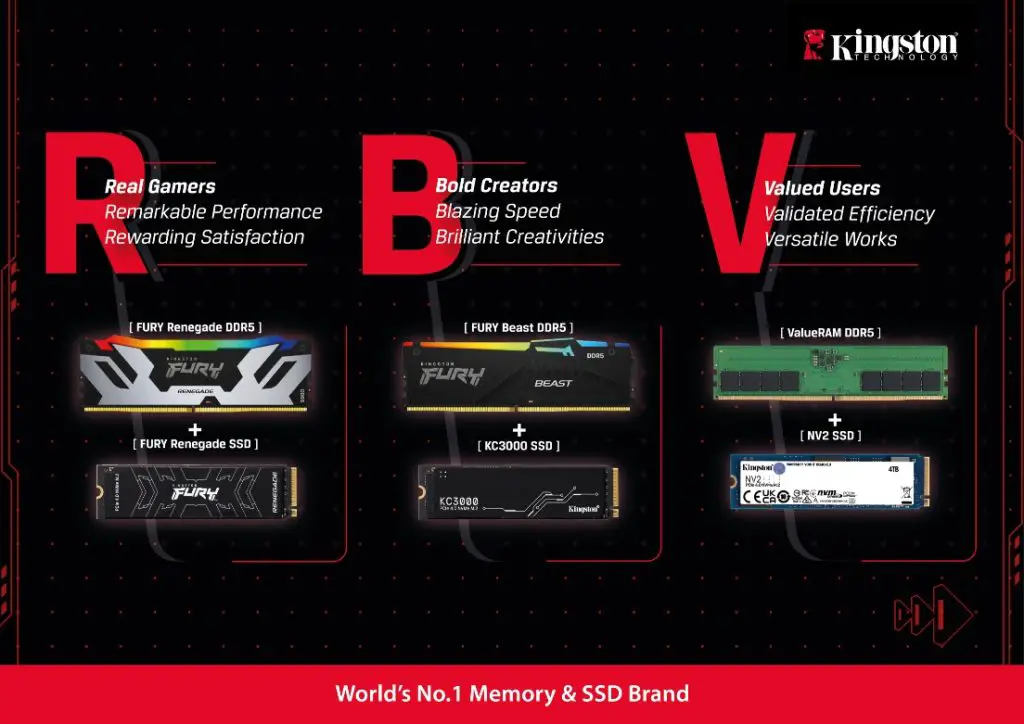 Created as a thoughtfully curated list, the RBV stands for Real Gamers, Bold Creators, and Valued Users with associated products selected by Kingston themselves which will hopefully help new fans to find out which category is the most suitable for their upcoming purchase.
The 'R' section represents the top-tier components, easily identifiable by the 'FURY Renegade' label. These high-performance RAM kits and SSDs cater to those who prioritize quality over budgetary constraints.
Moving on to the 'C' section, these products fall into the mid-tier range but still outperform their conventional counterparts. They are designed to add style and value to the setups of content creators and live streamers, who appreciate aesthetics alongside functionality.
Lastly, the 'V' section focuses on providing either the best value for money or the most accessible entry point within a particular product category, depending on which criterion takes precedence. The ValueRAM series eliminates non-essential features to offer everything else at an affordable price point, while the NV2 SSD, renowned for its competitive pricing, brings the power of PCIe 4.0 to the masses without breaking the bank.