Full white builds of 2023, your prayer has been answered. Kingston's new FURY DDR5 RAM offerings in white color.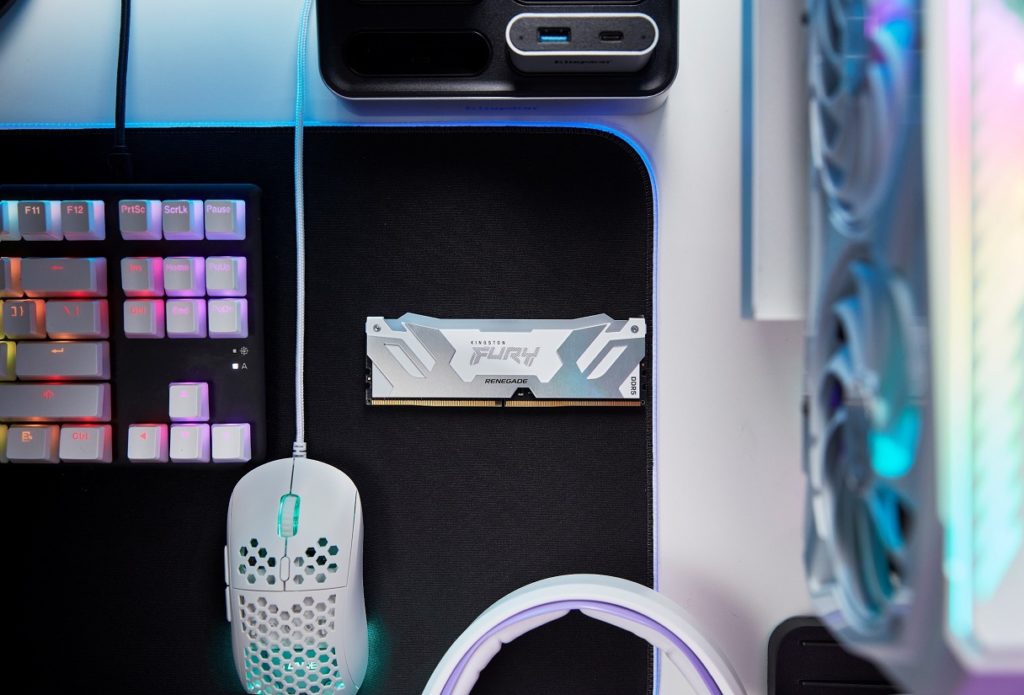 Upgraded in terms of looks and performance, the new design comes with a piece of metallic accent that acts not only for the looks but also helps the white heat spreader to work better (theoretically). It is made available for both the baseline FURY Beast and high-class FURY Renegade series to provide at most DDR5-6000 for the former and up to DDR5-7200 for the latter and yes, Intel XMP 3.0 and AMD EXPO-specific kits are made separately too.
Let's not forget the RGB game with the FURY CTRL software providing it 1 out of 18 customizable lighting effects to make your rig pop out even more or synchronize across different peripherals.