ILLEGEAR has introduced its latest APEX 25 flat-screen gaming monitor, as well as the RUKA and RUKA Duo monitor arms. Let's take a look at what they have to offer.
The APEX 25 gaming monitor features a 1ms response time 240Hz Refresh Rate IPS panel that is synced with 99% sRGB color gamut, allowing it to deliver an impressive viewing and gaming experience.
Additionally, the monitor is also equipped with built-in speakers, saving users from having to carry more bags with speakers and cords when they are trying to relocate or bring their monitor out.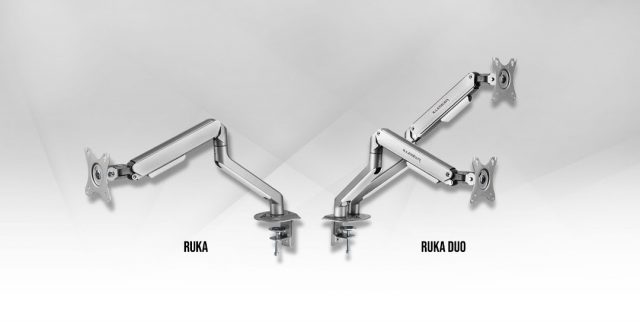 The RUKA monitor arm comes with three easily adjustable features that provide more flexibility: Tilt, Swivel, and Rotate (Up, Down, Front, Back). The monitor arms feature a cable management system that can conceal the cables and make the workspace clutter- and distraction-free.
With its clamp mount and quick-release joint, installation is very simple and straightforward as well. On top of that, it also includes a VESA mount, which enables compatibility with almost all monitors available on the market currently.
Pricing and Availability
The APEX 25 and RUKA are currently available on the market at the following prices:
APEX 25 — RM899
RUKA — RM99
RUKA Duo — RM159
Refer to the links below for more information on the gaming monitor and monitor arms.