It's been quite some time since its first announcement, but GIGABYTE has finally launched the AORUS ATC800 CPU cooler, the latest addition to its CPU cooler lineup.
The AORUS ATC800 features a stacked fins design which further increases the surface area to enhance its heat dissipation capabilities. The 6 Direct-Touch Copper Heatpipes, each 6mm in diameter, and the specialized welding between the heat pipes and stacked fins not only strengthens the structure of the design but also helps to draw heat away faster from the CPU to the fins for a significantly lower temperature.
According to GIGABYTE, the AORUS ATC800 is capable of handling an Intel Core i9-10900K CPU with all of its cores overclocked at 5.1GHz and stress-tested with Prime 95. AORUS ATC800 also integrates smart CPU temp/RPM light indicators for users to easily manage the system dissipation condition.
Enhanced with distinguished product design, the AORUS ATC800 can easily mitigate the heat and over 250 Watts TDP which is generated from overclocking the Intel Core i9-10900Ks to all cores at 5.1GHz under the Prime 95 burn-in test. It not only provides users an excellent overclocking experience but also reveals the design strength and quality of GIGABYTE AORUS cooling products.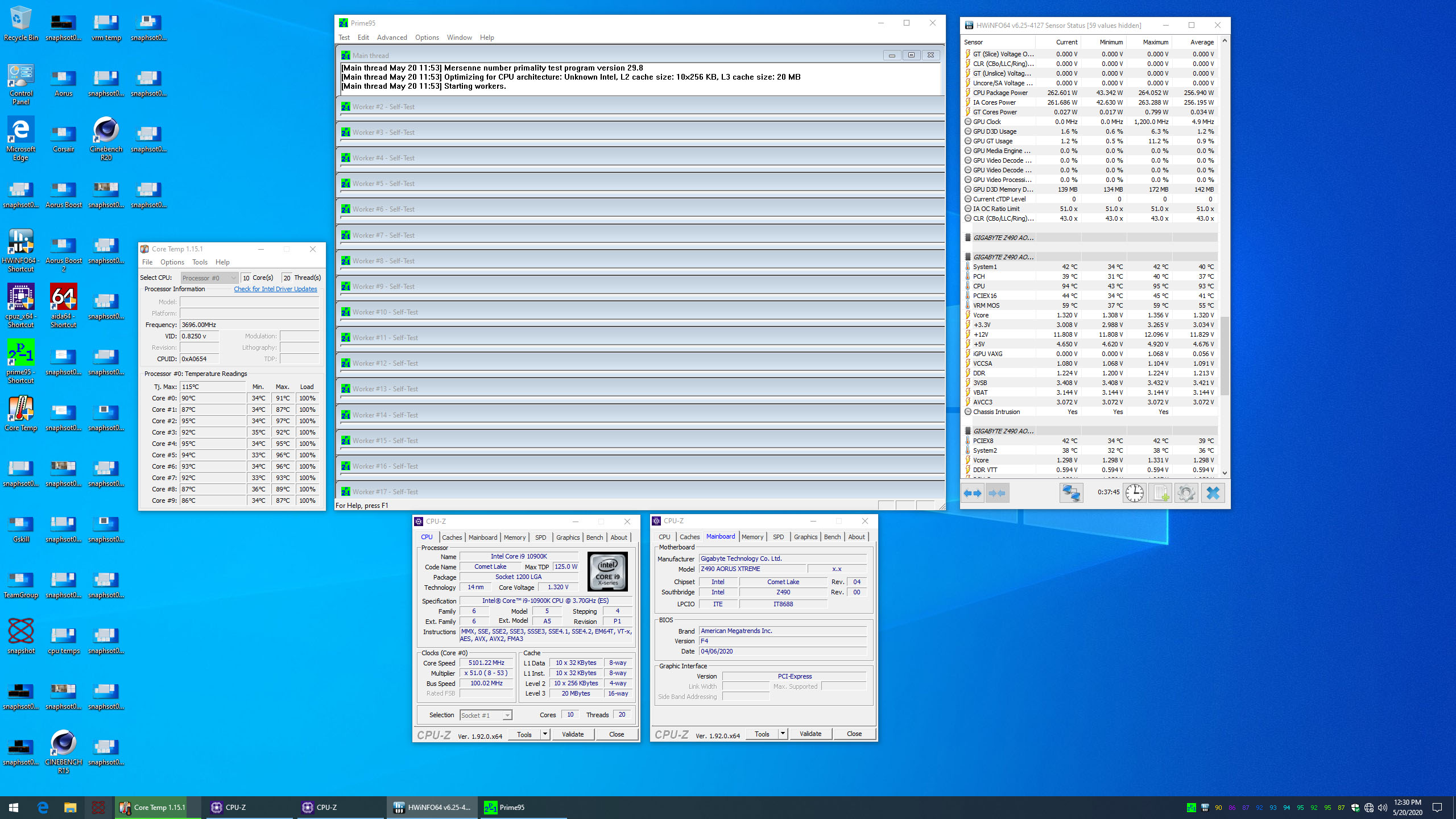 Aside from being able to dissipate heat effectively, AORUS ATC800 embeds fashionable lighting effects that serve as a prompt key indicator for CPU temperature and fan RPM. Users don't need to access software or the BIOS to easily manage thermal conditions and build their cool and effective systems. With the help of its composite mounting bracket, AORUS ATC800 can fully support most of the Intel and AMD processors, so users can upgrade to the latest 10th Generation Intel Core processors with ease.
Kindly visit the following link to learn more about the AORUS ATC800: https://www.gigabyte.com/my/Thermal-Solution/ATC800#kf