This featured post is brought to you by Honor.
I still remember that 10 years ago, when most of us are still rocking a Nokia or Sony Ericsson feature phones, there's always that guy holding the coolest top of the line series phone among the gang with cool factors such as a unique design, colour display, MP3 playback, Internet browser and of course a camera that takes amazing photos compared to peasant VGA or 2MP shooters.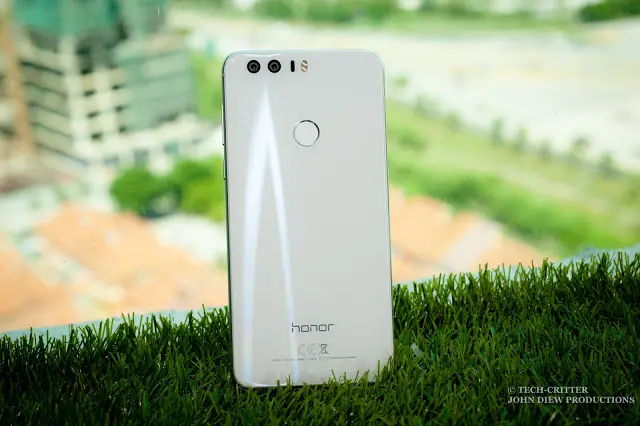 This description still holds true to date with smartphones, although now most of the features are accessible to all, but the underlying technology and quality still differ from tier to tier. For instance, everyone has a camera on their smartphone but they differ in how good they are when compared to each another. As the high quality camera is one of the main factors that users look for in a smartphone, the Honor 8's camera is designed exactly to answer the users' request. In fact, not only the Honor 8 has caught on to the trend of a dual-lens camera, it has also gone one step further to ensure that its users get the best photos and selfies.
Innovative Dual 12MP Camera System
The predecessor, Honor 7, not only performs extremely well, it also comes equipped with one of our highly regarded smartphone cameras as how we have previously reviewed. The Honor 8's dual-lens camera setup brings in innovative camera modes, world-class camera features, and intuitive software functionalities. It also comes with hybrid auto-focus that can capture RGB and monochrome spectra.
The f/2.2 wide aperture lens with the assist of Dual Image Signal Processor (ISP) & large 1.25μm pixel size, the camera is capable of producing crystal clear images in low-light, dynamic, multi-focus, and macro and precise depth situation. Aligning with the depth measurement ISP, it allows Honor 8 to produce bokeh effects, where users can edit the post of focus even after capturing a photo. All those amazing hardware and software, combined with state of the art camera application with manual control unleashes photographers creativity.
Perfect Selfie
There is truly something for everyone with this device. So selfie addicts, even when you're having a bad hair day, this device comes as a savior with its unique software suite, the "Perfect Selfie" mode. Its 8MP front-facing camera with large 1.4 μm pixels and unique software suite is great for high resolution and quality selfie photos. Besides that, it has the beauty mode which enables you to add a final touch of selfie perfection.
To top that, its innovative low light portrait mode – merges four pixels into one to deliver brighter and crisper selfies for you in a dark environment. Whether you're going for a date night or partying with your friends, you can still capture those memories without needing to look for that perfect lighting condition.