Fujitsu has recently announced its latest range of LIFEBOOK U9 Series business notebooks which are equipped with the latest 13th Gen Intel Core CPUs. Let's have a quick look at them.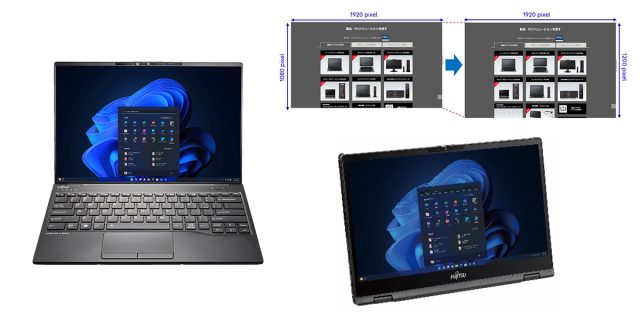 Featuring a lightweight of lower than 1kg, the LIFEBOOK U9 Series laptops are fitted with the all-new 13th generation Intel Core processors, Intel vPro Platform, Intel Evo Platform, and Windows 11 Pro OS, making them ideal options for hybrid mobility users.
Speaking of connectivity, they provide full-size LAN, HDMI 2.0, USB-A, as well as Thunderbolt 4 without requiring an extra dongle. 5G WWAN and Wi-Fi 6E connectivity are also included to further enable business professionals to have optimal daily productivity.
On top of that, the new webcam with Full HD wide-angle packs an image noise reduction function, allowing high-definition pictures of a broader area while effectively reducing noise in recorded images captured in low-light settings. The laptops also adopt a twin fan cooling technology to deliver optimal airflow to bring out the best of the CPU.
There are also several more LIFEBOOK notebooks introduced aside from the U9 series, so in case you're interested in them, head over to the following link for additional information:
https://www.fujitsu.com/global/products/computing/pc/notebooks/product-finder/