ILLEGEAR is no stranger to us when it comes to custom laptops and PCs. We have even recently had a quick look at their POSEIDON desktop PC which also supports custom water cooling solution from them. Today we will be featuring their newly introduced monitors to complete the desktop gaming experience, meet the ILLEGEAR BOLT series monitors.
ILLEGEAR BOLT
Curved Monitor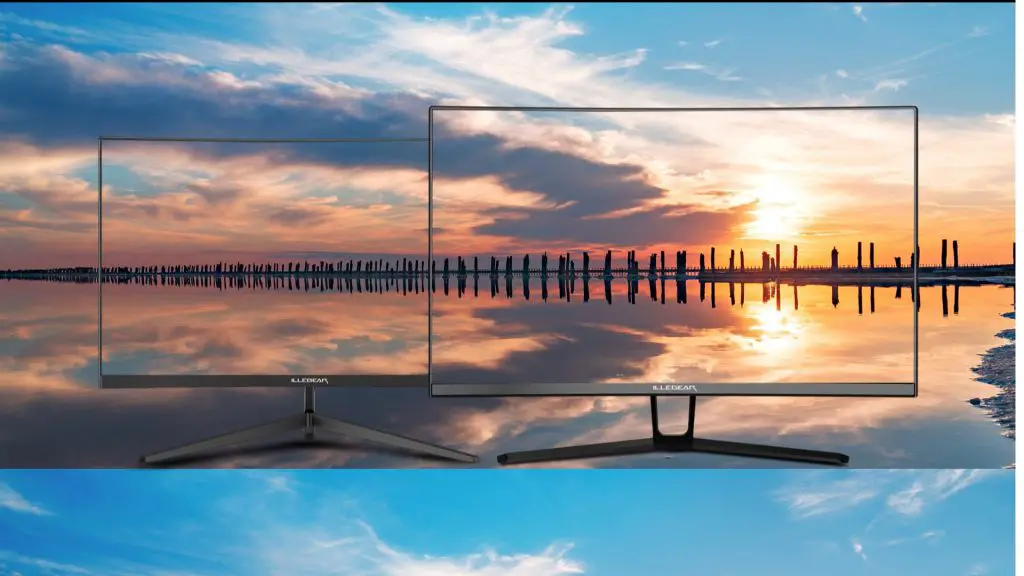 I'm not all that surprised when ILLEGEAR sent over both of their latest monitor, the BOLT 27 and BOLT 24. Given the fact that plenty of options available in the market, it is just a matter of time when brands came out with their own branded gaming monitors. What really caught my attention is their decision to go with a curved monitor instead of flat. You see, a few years back, the curved display is indeed an exclusive feature for the high-end premium monitors. However, it didn't really take off because of the distorted viewing experience for viewers other than the person who is sitting right in the middle of the screen. Not to mention the premium price tag when compared to its flat counterpart. Upon clarifying it with ILLEGEAR, we were told that this is their first series of gaming monitors and the flat series will be coming soon.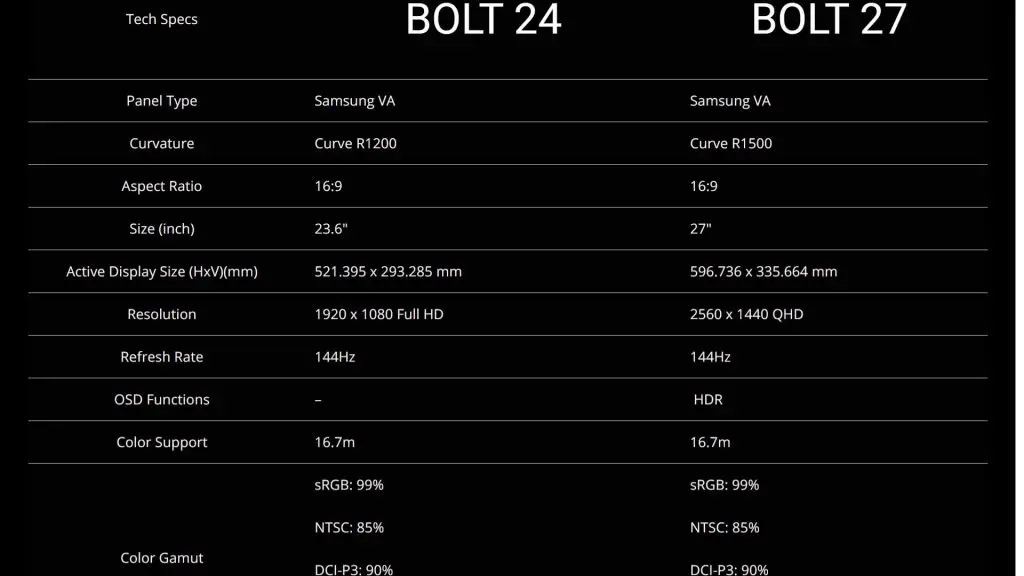 With that said, a curved monitor does provide an immersive viewing experience when compared to flat displays. I particularly recommend the 27-inch model as it doesn't feel too small or too big to be used on a desktop setup. Triple-A titles with amazing cinematic graphical quality would look amazing in person.
Connectivity Options
BOLT 24
1x DisplayPort 1.2
2x HDMI 1.4
3.5mm audio out
BOLT 27
1x DisplayPort 1.2
2x HDMI 1.4
1x HDMI 2.0
3.5mm audio out
Sturdy Base but Troublesome First-Time Setup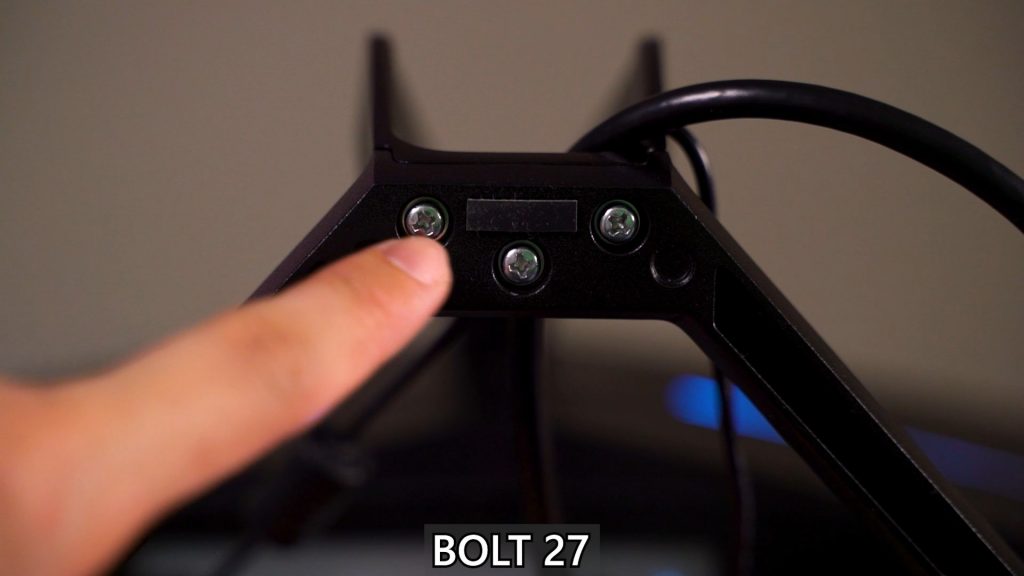 Both models will feature a sturdy metal base but the first time setup can be troublesome as it requires a screwdriver to set it up. That is not really a huge problem as you only need to do it one time just that the base itself, for those who are familiar with monitors, they have an exact similar silhouette with plenty of other gaming monitors out there in the market.
The monitor base has only tilt functionality with the exception of height and swivel adjustments. That's pretty basic and ILLEGEAR could've opted for a more practical stand instead of this kind of edgy looking but limited functionality stand. Good thing is that both monitors support VESA mount for monitor arms – The BOLT 24 has built-in VESA mount while the BOLT 27 includes a VESA adapter.
144Hz and FreeSync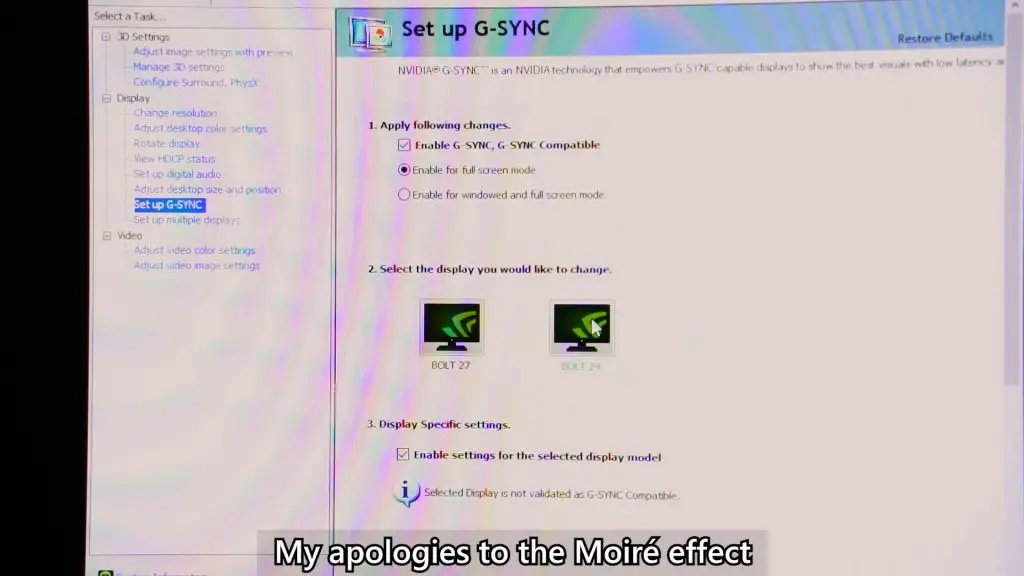 ILLEGEAR has been very open with their panel choice which is Samsung VA panel instead of claiming it to be IPS. The BOLT 27 comes with a higher resolution 1440p panel while the BOLT 24 has a 1080p resolution. Given the difference in resolution, both of them do come with the essential gaming features such as the 144Hz high refresh rate panel and FreeSync support. We have verified the FreeSync feature even works with NVIDIA G-SYNC compatibility mode.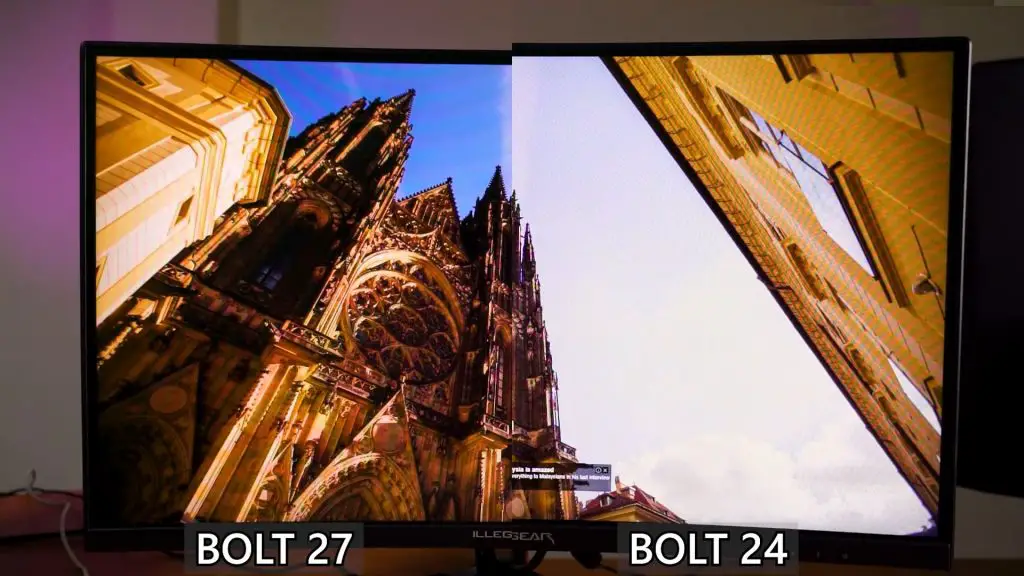 In terms of colour reproduction, the BOLT 27 has HDR support while the BOLT 24 don't. Personally, I'm more inclined to the BOLT 24's colour even though both monitors have 99% sRGB coverage. Then again, BOLT 27's HDR support makes it a more versatile display for HDR contents.
Final Words
The ILLEGEAR BOLT series monitors are now available in Malaysia for the official price tag of RM1199 and RM659 respectively. To be completely honest, the price tag is very competitive when you compared with its other similar specced competitions. While most of the other same price range monitors are flat, the BOLT series is having the curved display which is usually more expensive. In other words, I'm really looking forward to the supposedly more affordable ILLEGEAR flat monitors which will be coming soon.