Earlier this month, KLEVV launched its new CRAS XR RGB DDR4 memory kit, featuring a brand new heatsink and RGB design for gamers to gear up their gaming system with both aesthetics and performance. The KLEVV CRAS XR RGB is also featured in a recent collaboration video of KLEVV and top eSports team T1, as the choice of memory when it comes to competitive gaming.
If you're currently planning on your next gaming PC build, or perhaps an upgrade for your system memory, here are the 5 reasons for you to choose the KLEVV CRAS XR RGB.
Elegant Heatsink Design and RGB LED Bar
Featuring a specially crafted heatsink and RGB LED bar, the elegant yet minimalistic design on the KLEVV CRAS XR RGB delivers a different kind of aesthetics for gamers and enthusiasts. Unlike some of the gaming memory with overexaggerated design, the minimalistic heatsink design can blend in much better with almost any motherboard design and still look great at the same time. The RGB LED bar design has a frosted bar and glossy finish that is unique to its own. It gives a soft and elegant glow that illuminates the surrounding, which is great for PC chassis with a side window for hardware showcase.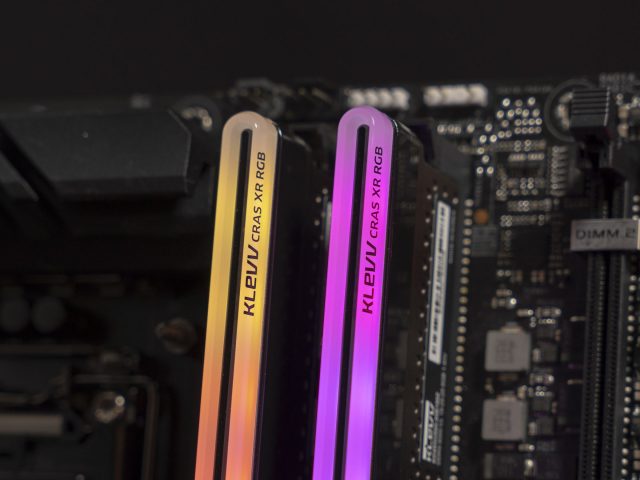 Diverse RGB Lighting Support
Customizable RGB lightings have been one of the most sought features by the vast majority of users who want to customize their gaming system with a unique theme of its own. While there are plenty of memory kits with RGB lightings available in the market, some of these kits only come with RGB lighting that cycles through the available colour spectrums and cannot be customized at all. The RGB lighting on the KLEVV CRAS XR RGB can be customized with almost every mainstream motherboard RGB control software i.e Razer Chroma RGB, ASUS Aura Sync, Gigabyte RGB Fusion, MSI Mystic Light Sync, ASRock Polychrome Sync software, as long as your system can support the software.
Easy One-Step Overclocking with XMP 2.0
The KLEVV CRAS XR RGB also features an easy one-step memory overclocking via XMP 2.0, available in DDR4-3600, DDR4-4000, and DDR4-4266. The XMP profiles are accessible from the BIOS menu of supported motherboards – AMD X series and B series motherboards, and Intel Z series motherboards, and it only takes one simple step to get your system running at the rated memory speed to bring out the best performance of your system.
Great System Compatibility
It's bothersome when your newly bought memory kit is not compatible with your current system, but that's not something to worry about if you choose the KLEVV CRAS XR RGB. The KLEVV CRAS XR RGB memory kits are certified compatible with AMD systems, which is now extremely popular among PC gamers and enthusiasts because of its performance and great value for money. It's QVL approved and compatible with the major mainstream motherboards for both Intel and AMD platforms, making it a much better choice as compared to any of the uncertified memory kits you'll find in the market.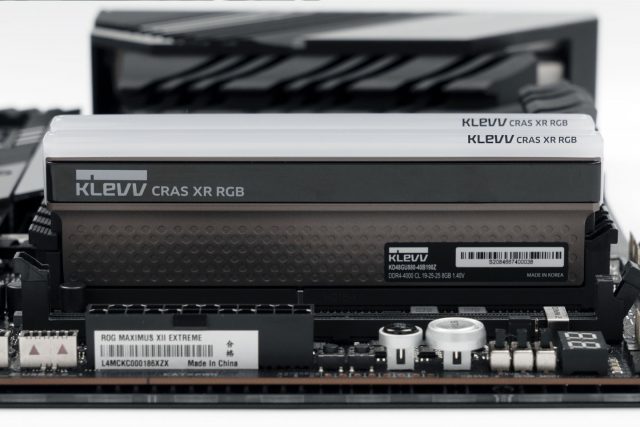 Rigorously Tested With Guaranteed Performance and Stability
As one of the renowned brands that take the market by storm, KLEVV is well-known for its strict product quality control which ensures its memory module is compliant with multiple international Standards. The KLEVV CRAS XR RGB has passed through a series of strict and rigorous tests by KLEVV before it's packaged and shipped into the market, so users can enjoy a guaranteed high-performance and stable memory kit on their gaming systems.
Final Thoughts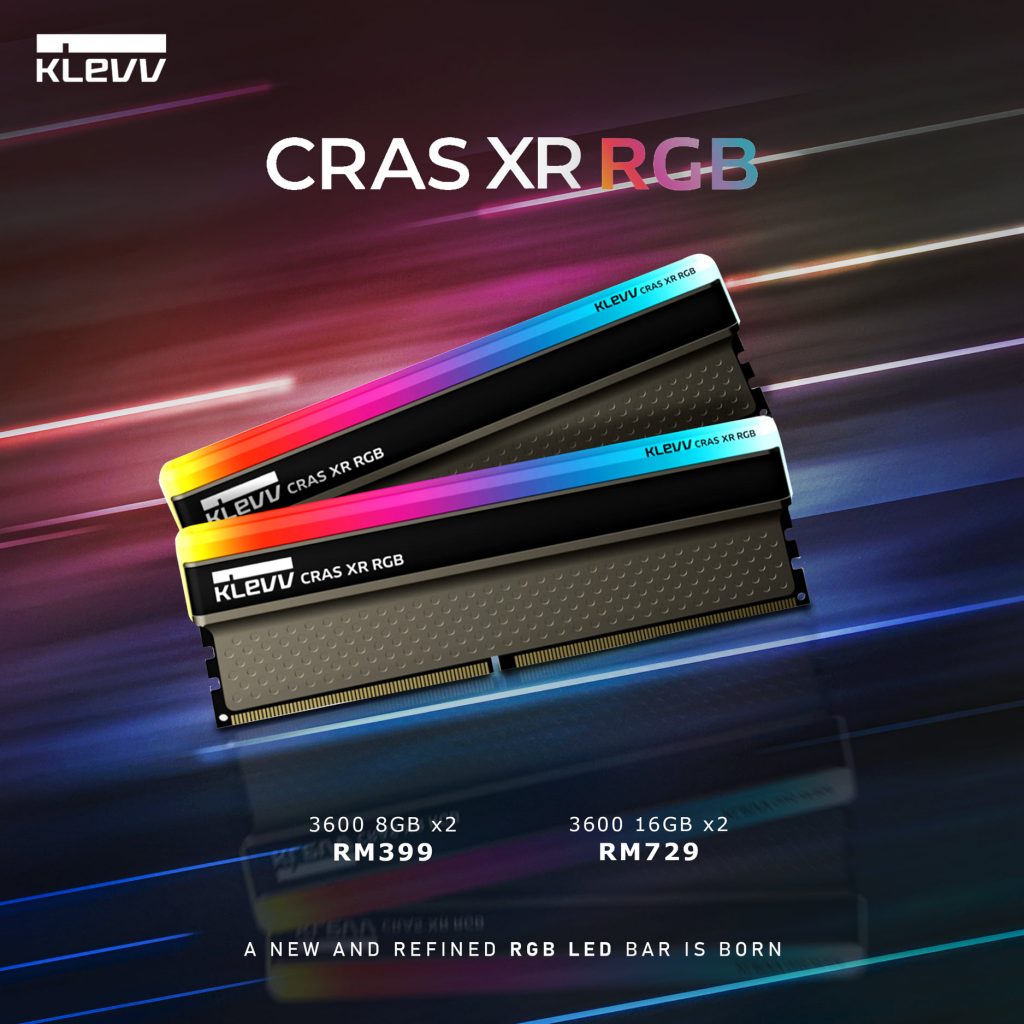 We've seen plenty of new faces in the memory market but a lot of these newcomers tend to come up with products that look too similar to other competitors in terms of design and lack the brand identity of its own, but that's not the case for KLEVV. KLEVV has been continuously improving the quality and design of its memory products and the latest CRAS XR RGB is another great example of that.
You can find the CRAS XR RGB on Lazada and Shopee with a starting price of RM 399, which is a pretty good deal for starters.