The Cooler Master MasterAir G200P was introduced as a super low profile CPU cooler for super-compact PC builds. The cooler combined with the thin 15mm fan is barely taller than our PNY XLR8 RGB RAM. That characteristic alone is enough to make this cooler a wonderful choice for low profile PC builds such as embedded systems.
Today we shall take a look at the installation process and its thermal performance compared to the AMD's standard Wraith Stealth and Wraith Spire stock coolers and see how much cooling performance you'll have to sacrifice in order to achieve such level of thinness.
Video Review
What's In the Box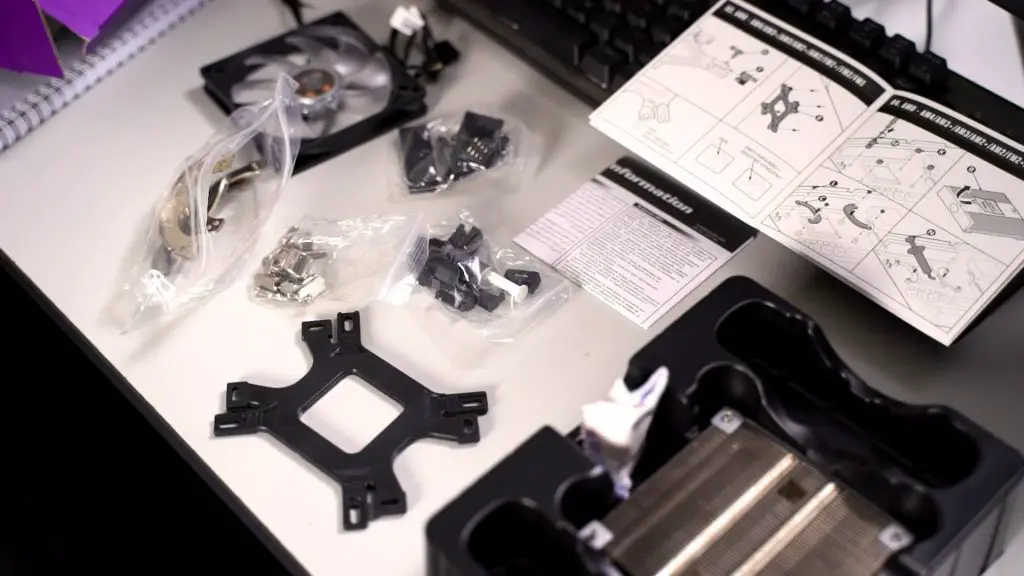 Cooler Master MasterAir G200P Cooler
92mm * 15mm slim RGB cooling fan (4-pin PWM)
Intel & AMD CPU mounting kit
Cooler Master MasterGel thermal paste
Inline RGB controller
Test Setup
AMD Ryzen 7 1700
Gigabyte B450I AORUS Pro WiFi
2x 8GB PNY XLR8 DDR4-3200
Galax GeForce RTX 2070 EX Gamer
512GB Plextor M9PeY
1TB Apacer Panther AS340
1stplayer AR6.5 650W
Installation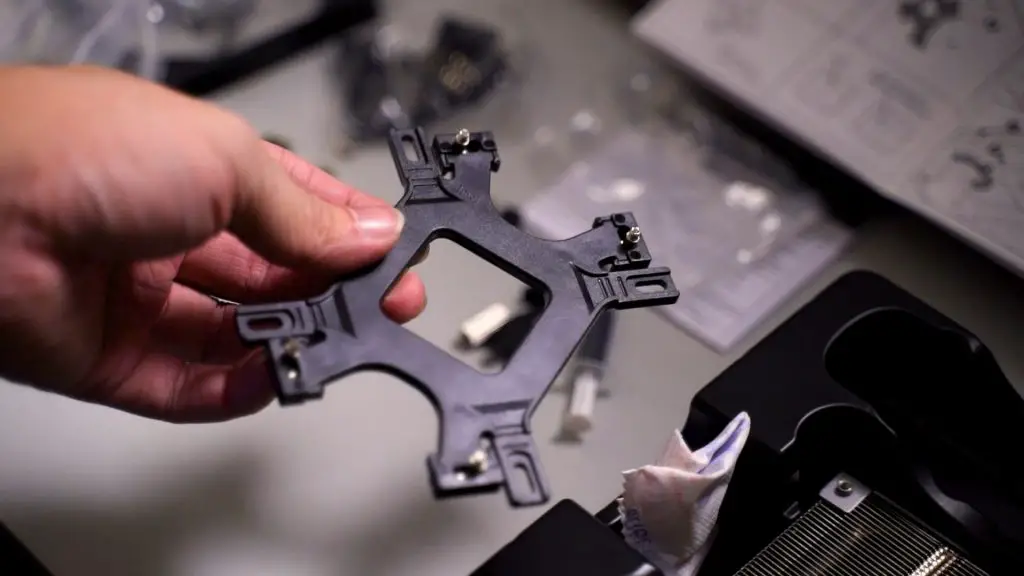 We're installing this on an AM4 socket. The universal bracket has both AM4 and Intel LGA designated cutouts for the holding screws.
Securing the backplate to the motherboard requires four hex nuts.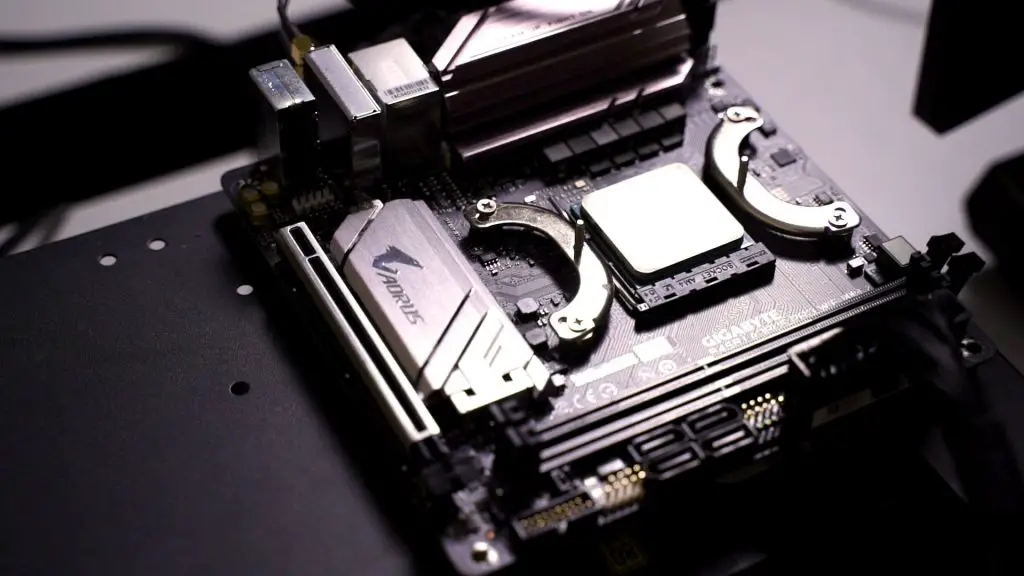 Then another four screws to secure the mounting brackets to the nuts.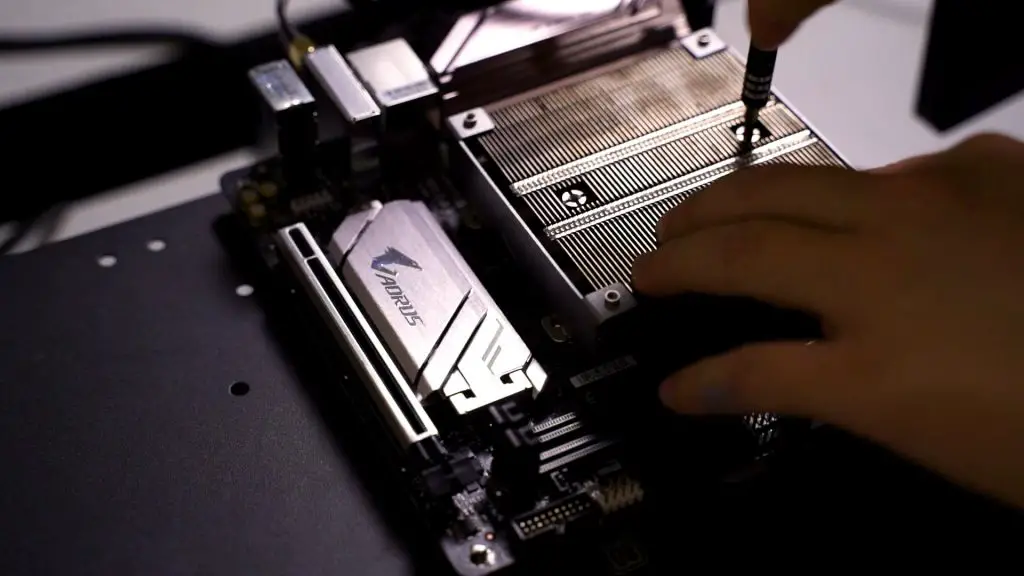 Then you can apply the thermal paste and remember to remove the protective sticker from the CPU block before mounting it to the motherboard. Two screws to secure the heatsink to the mounting bracket.
Lastly, another four screws to secure the fan to the heatsink.
That's a total of 14 screws and nuts to mount this cooler to the motherboard. I believe Cooler Master could've done better at the mounting solution.
Cooling Performance
Unfortunately, we don't have a Noctua NH-L9 low profile CPU cooler with us. So we conducted a quick test in comparison with the AMD stock coolers – the Wraith Stealth and Wraith Spire. As expected for a low profile cooler, it loses out against both AMD stock coolers as the AMD Ryzen 7 1700 tops out at a rather toasty 71c when running AIDA64 CPU stress test. Do remember to take this test as a grain of salt because as we mentioned earlier, the Cooler Master MasterAir G200P is meant for super-compact PC builds that can't even fit in a stock cooler.
Conclusion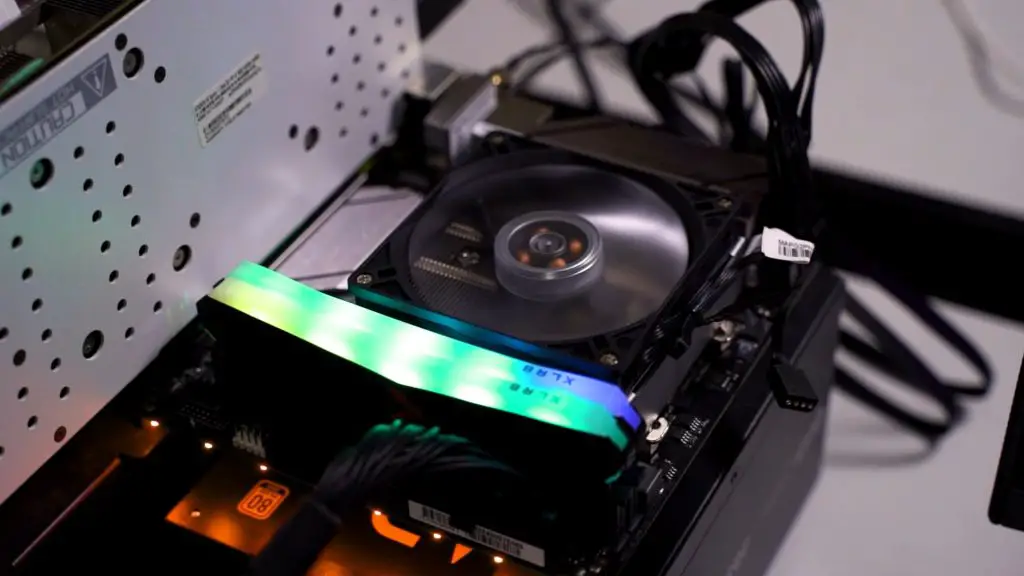 At the official retail price of RM159, the Cooler Master MasterAir G200P is about RM50 cheaper than the Noctua NH-L9 low profile cooler. To be completely honest with you, both of them should be performing relatively close as there is a limit on the cooling performance when you reduce the heatsink surface area. It is an extremely niche product and on top of that, the price difference is justifiable whether you get a slightly different build quality and fan. All in all, the G200P is a great choice if you wanted a touch of RGB to your low-profile system at an affordable price.