For the first time ever in Malaysia Games (SUKMA), electronic sports (esports) makes a grand entrance to Malaysia's biannual national multi-sport event held in Ipoh, Perak this year. The "Esports SUKMA Experience" has drawn more than 1,000 visitors across states from 21-22 September.
eSports SUKMA Experience
The inaugural "Esports SUKMA Experience" is a ground constructed not only for enthusiastic gamers but the public and athletes to have a chance to experience esports in the best ways. Main highlights of the event include game showcases, pro-player showcases and meet and greet sessions with the Malaysian national esports athletes.
"The "Esports SUKMA Experience" is a showcase of the esports ecosystem, an environment that brings competition to the next level and we are proud to be spearheading the future development of the genre within SUKMA. With Perak at the forefront, we bring along industry experts that together will harness the unprecedented growth potential of the industry for future generations," says Yang Berhormat Howard Lee, EXCO of Youth and Sports of Perak Darul Ridzuan.
Minister of Youth and Sports Malaysia, Yang Berhormat Syed Saddiq was also present at the event and played a friendly match with the esports athletes. At the closing ceremony, he expressed his appreciation to the organisers, national and esports athletes who have shown excellent sportsmanship and continuous commitment to the growing esports industry.
Featured Games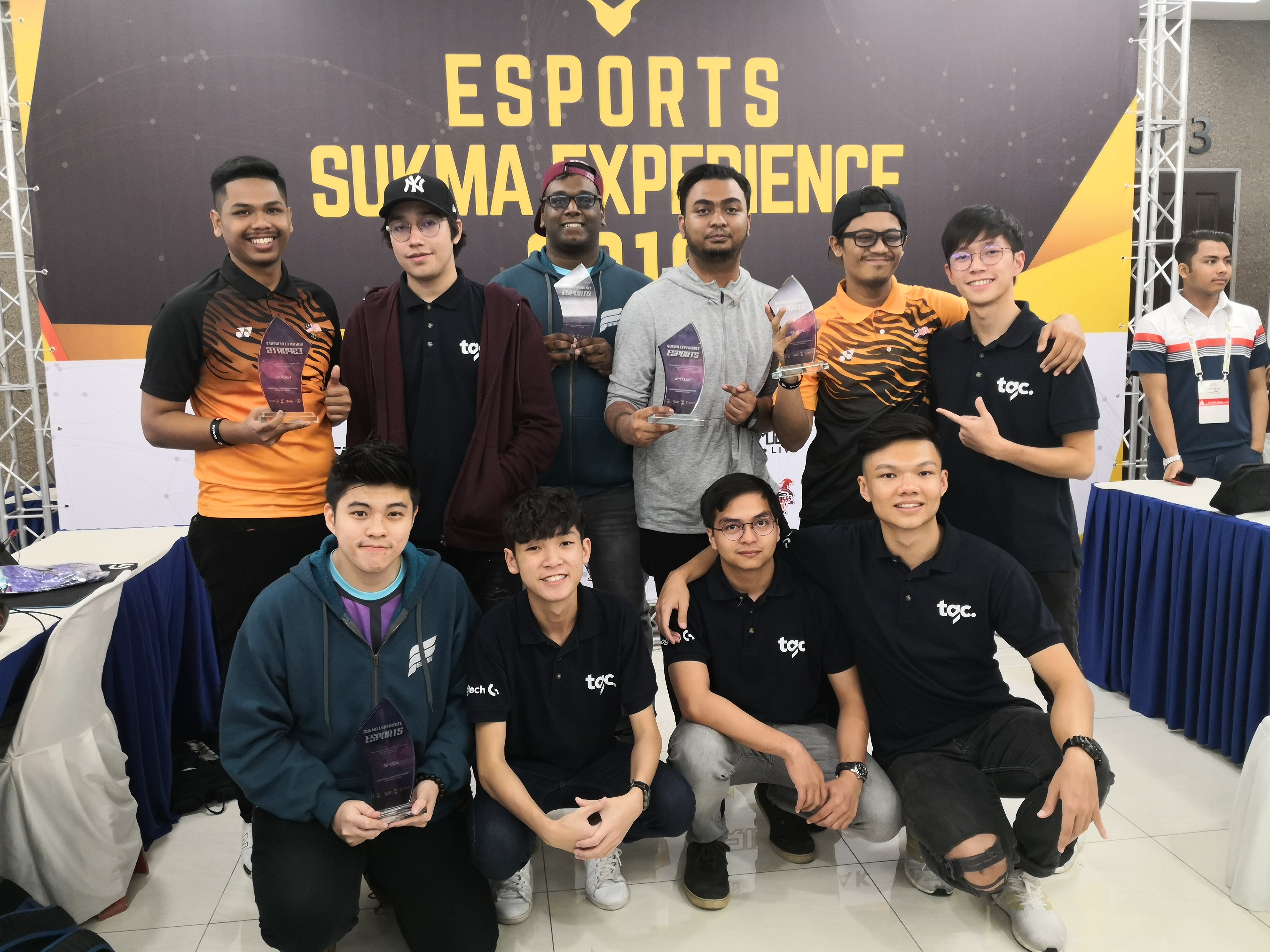 Featured global competitive games at the event include PlayerUnknown's Battlegrounds (PUBG), Mobile Legends Bang Bang (MLBB), Counter-Strike: Global Offensive (CS: GO), Dota 2, FIFA 2018 (FIFA 18), and Pro Evolution Soccer 2018 (PES 18).
Pro-players who have voluntarily participated in the event to showcase support to the local esports scene are AirAsia Saiyan and Honor MyA (MLBB), Haikal, Keron (PES 18), AmTuah, Shige, Kathires, Nia Adyana (FIFA 18) and TGC Esports (CS: GO).
The 19th edition of SUKMA was held from 11 September to 22 September 2018, for more details regarding the sports, athletes and results, visit the SUKMA's official website at https://sukma2018.perak.gov.my.