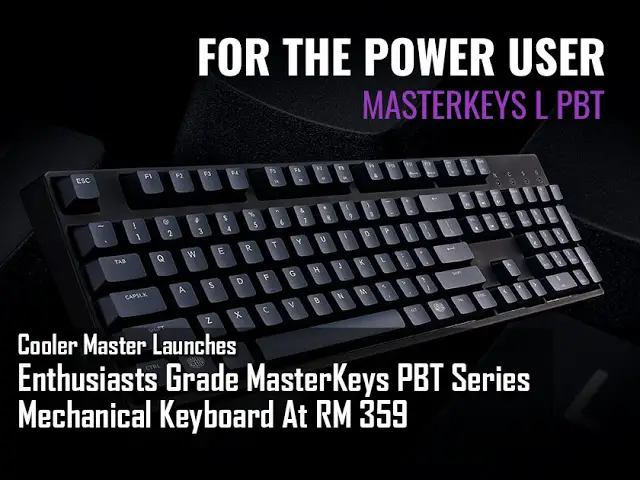 Previously teased during the MasterClacker Keyboard Meetup 2017, Cooler Master today announced the official launch of its MasterKeys L PBT and MasterKeys S PBT. Participants of the MasterClacker Keyboard Gathering 2017 are among the very few privileged to have the first hand experience on the MasterKeys PBT series keyboards.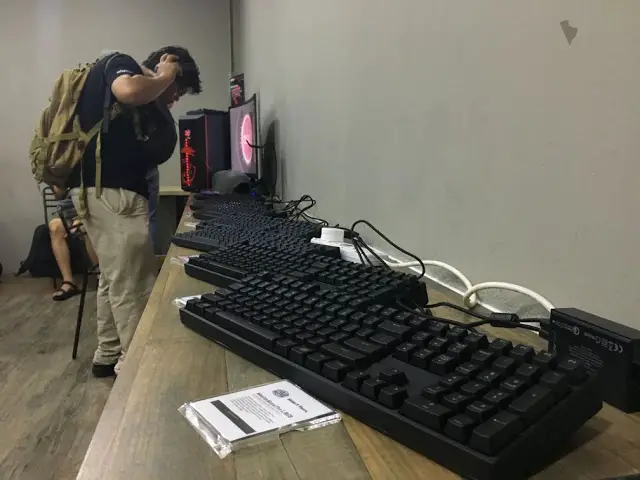 "Built to withstand even the fastest of fingers, the keycaps on these boards are injection molded, double laser-etched, and fiber reinforced. They are resistant to solvents, mechanically strong and do not "shine" like traditional ABS keycaps tend to do over time. With these, you won't have to worry about wear and tear due to sweaty fingers and with the 50 million keystrokes provided through its Cherry MX switches, this keyboard is sure to last years of marathon gaming. The MasterKeys L PBT and MasterKeysS PBT are ideal choices for gamers and heavy typers."
Extra thick 1.5mm PBT keycaps and Costar stabilizers is main highlight of the MasterKeys PBT series keyboards. It also features Cooler Master's exclusive on-the-fly system, you can switch layouts, from QWERTY, Dvorak or Wokrman and even switchable OS Modifiers from Windows, Mac or Linux without the need of any supplemental software. A pack of red keycaps is included with the MasterKeys PBT series keyboards to accent the gaming keys, pretty thoughtful we'd say.