New BitFenix power
supply lineup fully compatible with Intel Haswell CPU C6/C7 sleep states
(BitFenix Design Lab, September
1, 2014) – The release of the Fury
PSU Series has made serious waves in the hardware community with impressive
power specifications and cables featuring all Alchemy sleeving. Another great
benefit is high efficiency and cost savings, especially when paired with
Intel's Haswell-class processors and their low-power sleep states. To ensure
full compatibility with the latest hardware, BitFenix has worked closely with
Intel to make sure that Fury delivers according to spec. After recent testing
from the Intel labs, the BitFenix Fury PSU Series passed with flying colors,
reaffirming their full compatibility
with Intel Haswell C6/C7 sleep states.

Intel
Haswell C6/C7 is a low-power state that is meant to lower power usage when the
system is in sleep mode. The issue arises when certain power supplies are
unable to provide a minimum load of 0.05 amps on the 12V2 rail, which can lead
to stability issues. However, Fury PSUs are fully compatible with these sleep
states, as the Intel testing labs have confirmed.
The following is the Haswell test for the Fury 750G: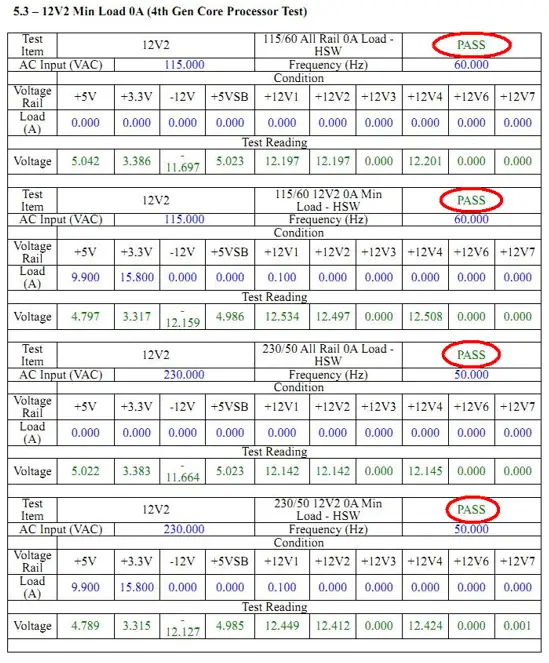 The
BitFenix Fury PSU Series is now listed on the PSU selector found on the Intel
website:
About BitFenix
BitFenix is the result of the
collaboration of several veterans in both the technology and gaming industries.
From the same minds behind some of technology's most venerable products, BitFenix
creates hardware and peripherals that grant the user the utmost control,
strength, and performance to complete their computing tasks. Combining a deep
understanding of gaming and other high-demand computing applications with
superior engineering and design know-how, the BitFenix Team is dedicated to
creating the go-to computing products and peripherals for those who refuse to
quit. For more information, check out
http://www.bitfenix.com
.