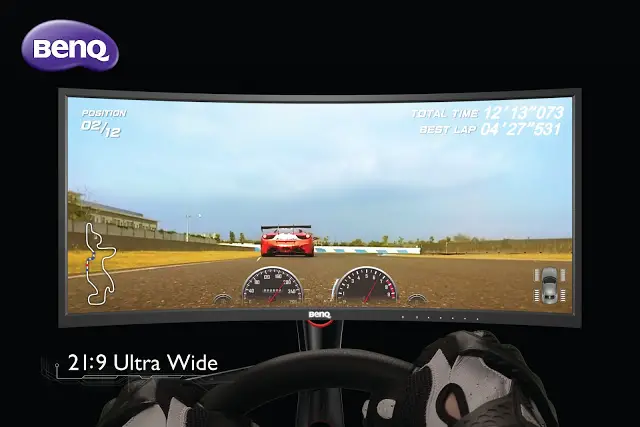 PETALING JAYA, JUNE 29– BenQ, a world-leading human technology and solutions provider and professional gaming monitor pioneer, has launched XR350I, a revolutionary gaming monitor tailor-made for gaming enthusiasts interested in hardcore gaming genres like "Project CARS,", "Witcher III", "Battlefield 4", "Grand Theft Auto V" which offering a phenomenal gaming experience, XR3501 is the world's first 35" curved gaming monitor with 2000R ultra high curvature and 144 Hz. With the highest curvature available in the market and the fastest refresh rate, BenQ brings an all new experience to gamers looking for the ultimate in-depth immersive gaming experience. 
According to Mr Chaw FH, General Manager, BenQ Service & Marketing (M) Sdn Bhd, "BenQ innovation are well known to gamers. It is a benchmark that BenQ is the global leader in this segment. We cater to the requirements of gamers through innovative monitors which has made us the preferred monitor of choice among gamers worldwide. With latest XR3501, we are targeting hardcore gamers looking for the ultimate immersive gaming experience."
Chaw added PC over console game market will be next big thing for BenQ gaming monitors. Product expansion of gaming monitor XL series (competitive gaming) to XR series (Hardcore gaming), BenQ is confident to bring gaming monitor to another success milestone. 
XR3501 sports a 2560×1080 VA panel with high contrast ratio and 21:9 aspect ratio, providing the gamer to better differentiate objects during game play. With high performance hardware support, you can link multiple monitors to truly feel like you are part of the game. With its 35" curved display and high resolution, XR350I brings the ultimate immersive gaming experience to hardcore gamers. XR3501 also has standard gaming features like BlackeQualizer, Color Vibrance and Game Mode.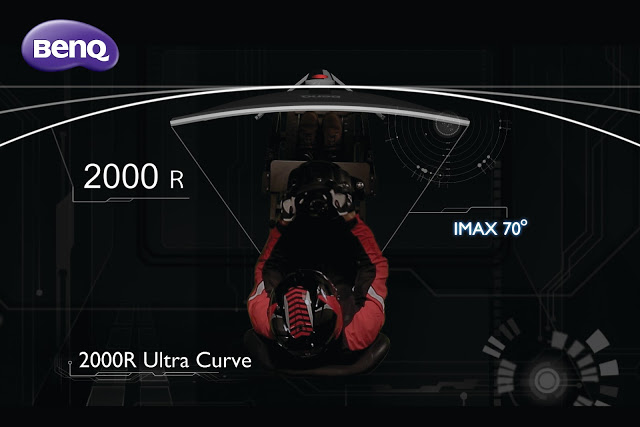 XR3501 Highlights
35" Curved Gaming Monitor 
Being the first 35" curved display, the XR3501 features a resolution of 2560 x 1080, making sure every precise detail is perceived flawlessly through the gamers peripheral vision.
2000R Ultra High Curvature
The XR3501 has the most extreme curvature currently available in the market, flawlessly crafted to completely consume your field of vision during the action and eliminating any distractions, creating a true real-world gaming experience.
144Hz Refresh Rate 
Making sure the monitor is able to keep up with your actions throughout any game genre; the XR3501 is packed with 144Hz refresh rate, allowing a consistently flawless view of all the details within the fast-moving action. Ensuring fluid transitions for the smoothest gameplay at all times.
VA Panel with High Contrast Ratio
VA panel can provide the highest contrast ratio when compared to TN or IPS panel, which produces an even more realistic color for gamers to enjoyduring game play.
21:9 Ultra Wide and High Resolution 
XR3501 delivers a stunning picture with a 21:9 aspect ratio and offers a crisp 2560×1080 resolution, enabling you to see what is coming on the track, from the decals on your opponents' cars to the roadside grass and leaves on the trees you speed by.
20-Level Color Vibrance
Optimize Gaming Precision with 20-Level Color Vibrance Setting. The XR3501 gives you the flexibility you need to get the color performance you seek. There are 20 levels of Color Vibrance settings built into the monitor to meet gamers' specific viewing requirements and preferences for difficult times of gameplay. 
Black eQualizer For Total Visibility
The XR3501comes with built in- Black eQualizer color engine technology to brighten dark scenes without over exposing the bright areas. With maximized visual clarity you will also experience more eye comfort and less eye fatigue through a long day of intense gaming.
Exclusive Game Modes
Special gaming presets used by professional players are included with the XR3501 so you can see what the pros see. Each mode is fine-tuned so you can leverage these exclusive presets used by pro-gamers to your own advantage.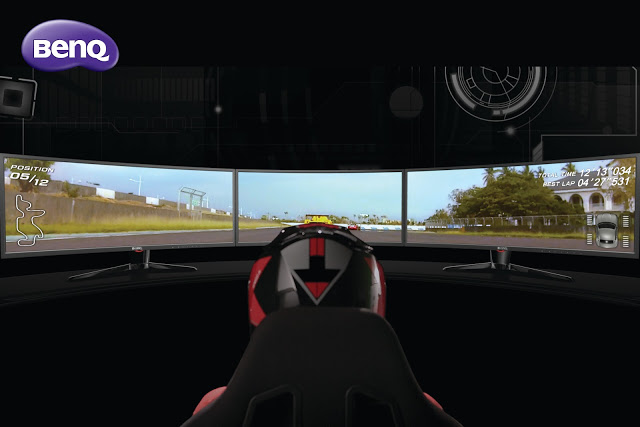 XR3501 curved gaming monitor will be available from July, 2015 retailing at MYR 3,999 in Malaysia.