German-based PC parts manufacturer be quiet! has introduced a new addition to its portfolio of air coolers that are particularly small and compact – the be quiet! Pure Rock LP.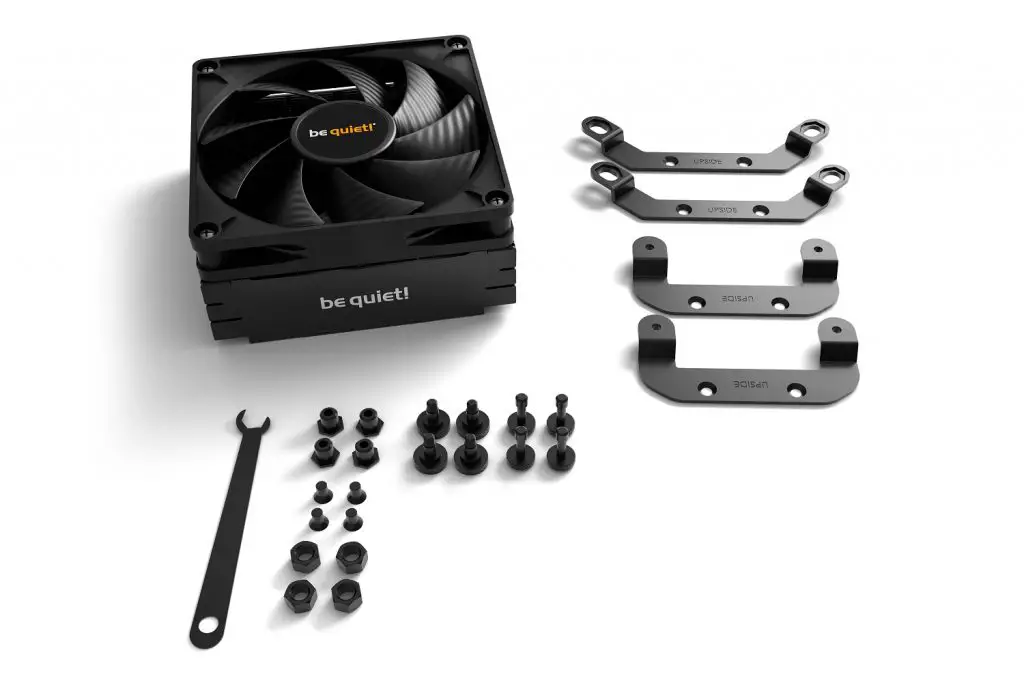 Coming at a mere 45mm short, the Pure Rock LP is designed to literally go into any system including the smallest form factor mini-ITX without clashing with any sort of DRAM banks for the best compatibility across chassis of different sizes and shapes. Although it might look small, looks can be deceiving as the brand has tested it and it can chill supporting CPUs within the 100W TDP range thanks to the 6mm heat pipes and 92mm high-quality fan.
With a maximum speed reaching 2500 rpm, it also supports a low noise operation at just 30.6dbA – a level rivaling people whispering with each other. Other than that, it also supports the latest mounting options from AMD and Intel so it is always ready for the latest current-generation CPUs.
Price and Availability
The be quiet! Pure Rock LP will become available from December 13 onwards at the price of USD49.90 / EUR49.90 / GBP46.99. Not sure about Malaysian pricing at the moment though.