AMD has officially revealed the performance numbers for both of its Radeon RX 470 and Radeon RX 460 today during a  presentation of its Polaris launch in Asia. Both the Radeon RX 470 and Radeon RX 460 comes with the GCN 4.0 DNA inside the Polaris GPU and it packs a solid punch as AMD claims, can easily overpower and far more power efficient than its predecessor. 
According to AMD, the Radeon RX 470 will come with a total of 2048 stream processors running at 1206 MHz, 4GB GDDR5 memory clocked at 7 GHz, making it a very capable card for taking popular AAA+ game titles on with high settings on full HD and offers 60+ FPS for smooth gaming experience.   
AMD also mentioned that the As for the Radeon RX 460 that comes with a total of 896 stream processors and 2GB GDDR5 memory will be replacing the R7 260 and R7 360 as the new low cost graphics card that is capable of delivering the best experience for gaming titles tailored for the eSports, i.e DOTA 2, League of Legends, Overwatch and more.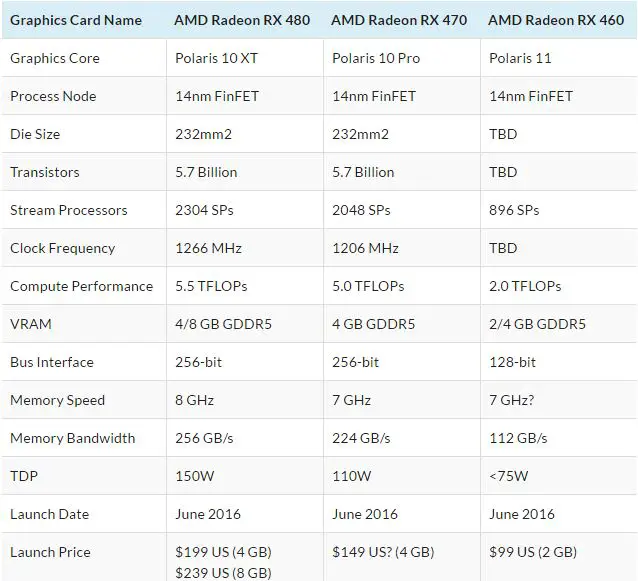 With the price set at $99 for the Radeon RX 460 and $149 for the Radeon RX 470, AMD is planning to hit the budget gaming market by force but we all know that it's competitor from the green camp would probably come up with something very soon – something which is actually good for the end users who wants a reasonable budget graphics card for gaming.