For the people who are looking to harness the absolute power of high core count processors from AMD, you are in the right time to do so thanks to the latest AM5 Game Bundle promotion.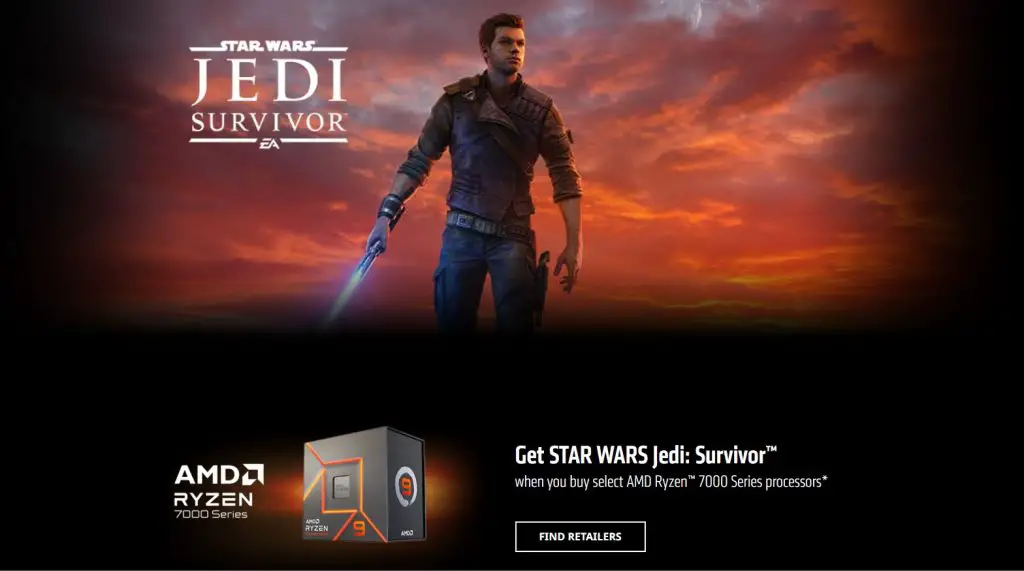 The sales of the Ryzen 7000 series processors and the associate AM5 motherboards are in a bit of a hitch right now due to the higher-than-average cost subsequently driving the price of a complete rig more expensive than a competing alternative from Team Blue. As such, AMD is offering a deal where everything is getting a mild shave off the price tag for the CPU inclusive of the 9/7/5 tiers of SKUs, B650 and X670 motherboards, and DDR5 memory kits of 2x8GB or 2x16GB from Kingston, Corsair, ADATA, and Geil. At most, you'll get up to USD125 of savings or at the very least, USD75. Team Red will also throw in a copy of Star Wars Jedi: Survivor for free as mentioned in the title.
The deal starts right now and last until April 1. Meanwhile, the game code is eligible for redemption up until May 6.