Having multiple sources of income has become increasingly important for everyone, whether you're a full-time employee or a student. It can help you manage your finances and endure tough economic downturns that affect even the wealthiest countries.
There have been many opportunities to make money from home in recent years. With the rise of remote work, many companies have adjusted their working habits to accommodate remote workers. If full-time employment doesn't suit you, there are other ways to earn money while lounging at home. For example, you can find work on Fiverr or use a passive income app, Honeygain.
Freelancing
If you have a particular skill or specific knowledge, you can become a freelancer. Some people even manage to make it their full-time job! Freelancing is a great choice for people who enjoy flexibility, as you can set your own schedule and work with your preferred clients. While starting out might be hard, don't let it deter you from pursuing freelance work.
Whether you have a background in graphic design, writing, programming, or another marketable skill, doing freelance work can be rewarding. It's an opportunity to follow your passion and make money while doing something you enjoy. You can find gigs on websites like Upwork or Fiverr and connect with potential clients effortlessly.
Completing Online Surveys
Completing online surveys is an easy way to earn extra cash on the go. Many of your favorite companies are looking for feedback about their products or services which can be a great avenue for covering your daily expenses. The topics range from your favorite makeup brush to customer service at your local supermarket. You're sure to find out what survey interests you.
Websites like Survey Junkie or Swagbucks make it easy to find and complete online surveys. You won't become a millionaire by doing short surveys, which are worth a couple of dollars. However, it's an excellent way to spend your free time profitably! Instead of scrolling on social media, spend a couple of minutes filling out surveys, and you'll be able to afford another coffee.
Using Passive Income Apps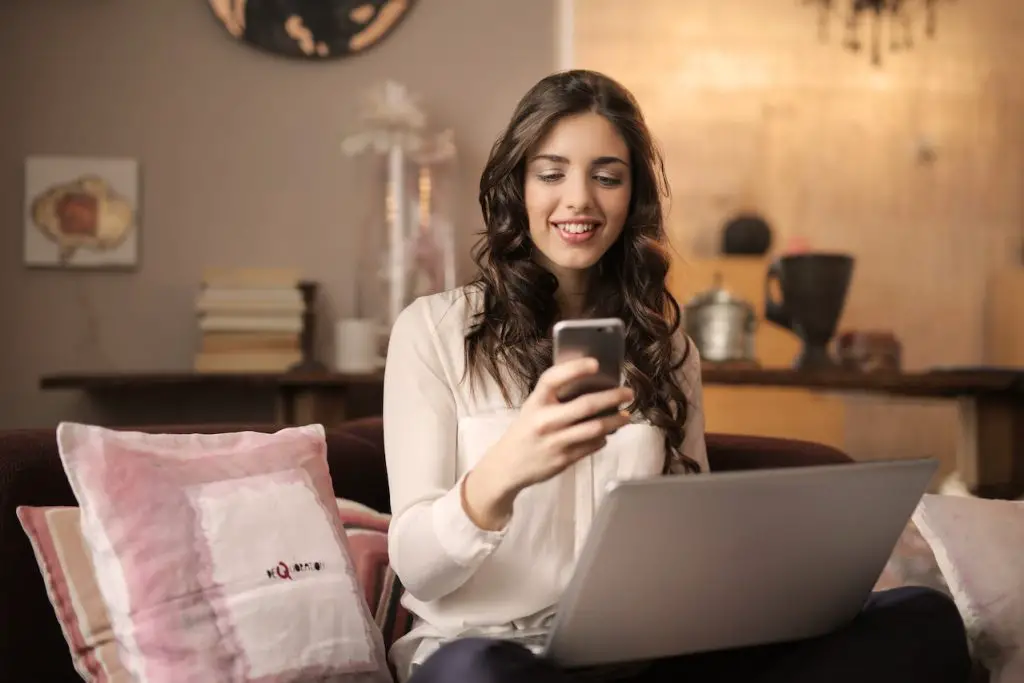 Due to technological advancement, we have many unconventional ways to make money. For example, using passive income apps like Honeygain is an effortless way to earn cash by renting your Internet connection. Sign up, download the app, and keep it open to start making money.
You'll get at least $3 for every 10GB you share, and you can boost your earnings by referring friends and getting a 10% bonus equal to your referral's daily earnings. Alternatively, you can turn on JumpTask mode, powered by Honeygain's partner of the same name, and get 10% added to your earnings. Honeygain values your security and never collects any personal data.
Tutoring Online
Another excellent way to make money from home is by tutoring online. Many students need additional help with some complex subjects, and you can help them get ahead of their learning material. It's a rewarding side hustle that allows you to connect with high school or university students and make money simultaneously.
You need to be knowledgeable in a particular subject like maths, history, languages, or science. Also, you should be able to quickly identify where students are struggling and the best approach to help them. The best part about tutoring online is that you can do it after work from your couch! It's an excellent way to make extra money and help others achieve their goals.
Selling Your Stuff
Tyding up your home became a hot topic once Marie Kondo's method of "does it spark joy?" became viral. Did you know that you can tidy your home and make money at the same time? Sell things you no longer need online by listing them on platforms like Facebook Marketplace. You'll need to take a picture, provide some description of your product, and set a price to make a sale.
You can sell virtually anything — old furniture, clothes that no longer fit, books, accessories, and even cutlery. The items will find a new home, and you'll pocket some cash! One of the best niches of products to sell is baby stuff — they grow so fast, and new parents will appreciate items at a lower price! Make sure to list your items at competitive prices if you want to sell them fast.
In conclusion, there are many ways to make money from home in 2023. With some creativity and effort, you can turn your skills and interests into an extra source of income. Whether you want to make a full-time living or earn a bit extra cash, the opportunities are endless. We've listed 5 easy ways to make money from home, but there are many more on the market. So, start exploring your options and make money from home today!