Today, after teasing that we're going to make a video talking about KVM, we're finally doing it. This is the ultimate KVM starter pack video. We're going to explain what is KVM, how to use one, and why you need a KVM. We're also going to talk about how to choose a KVM depending on your use case and the prerequisites you need to keep note of. Trust me, there are a lot of different types of KVM and you need time to find the one that suits you.
I believe this video is also going to be long because there are lots of things to explain and I'm also going to take my own sweet time. So, let's get started.
What is a KVM?
Starting off, we need to talk about keyboard, video, and mouse. If we string those words together and abbreviate all of them, then we get KVM. Why is there a term called "KVM" then? Well, in short, it is because, in data centers, there are racks of servers. Within each rack of server, there could be a few computers.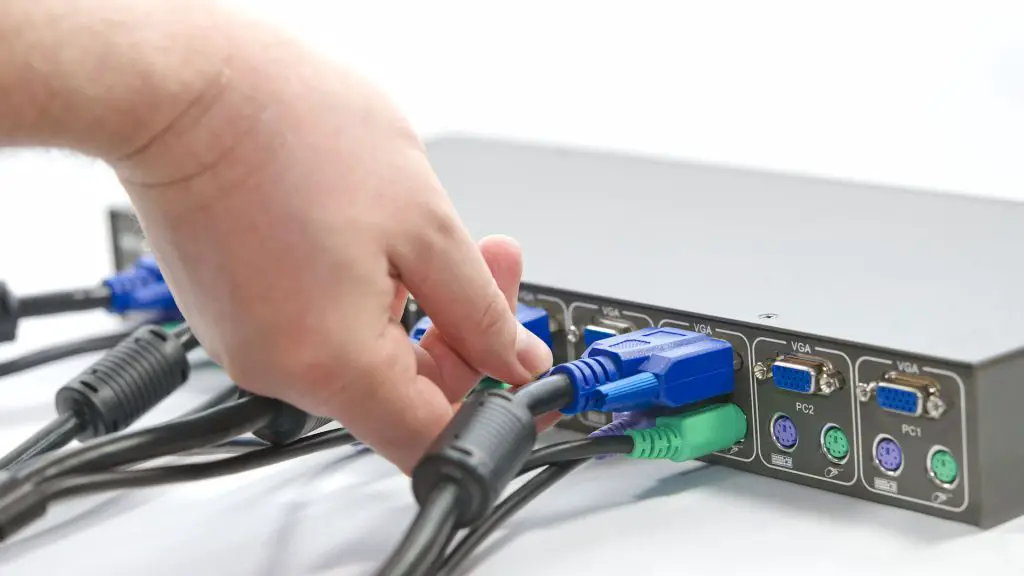 Imagine if each computer in that data center needs a keyboard, monitor, and mouse – then you definitely won't have enough space. So, to solve this issue, KVM modules are used. They consolidate all computers into a single set of keyboard, video (or monitor), and mouse. Of course, you'll still have to plug a display and USB cable from each computer into the KVM module. It'll look like Medusa with a bad hair day – but that's better than not having a KVM module – and that is the basic idea of how KVM works.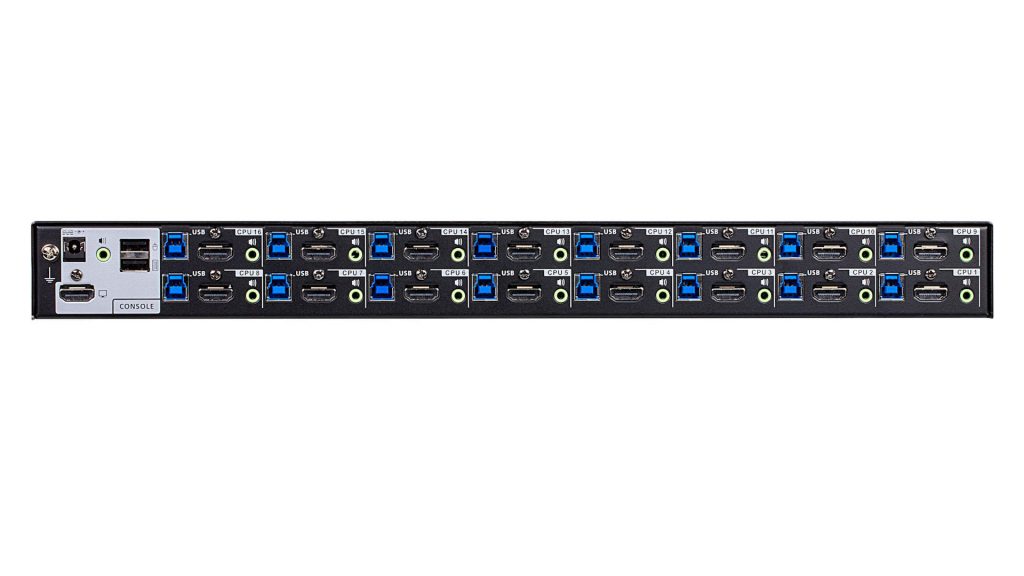 Then, KVM modules transitioned from the data center servers into offices. There are some companies that require some of their employees to use more than one computer – so those handy KVM modules were made for that purpose. The same basic idea, just different in form factor and use in a different place.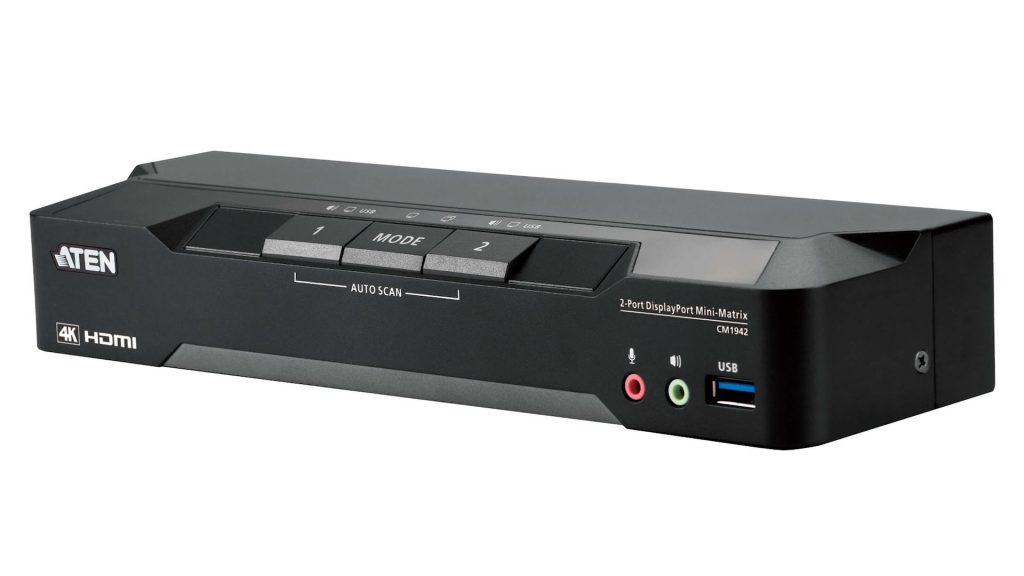 Then, KVM modules morphed into some even fancier designs like a dock for your laptop. Yes, there are some laptop docks that connect via a single Thunderbolt cable from the KVM to the laptop, and it provides video signal for the monitor, USB ports for the keyboard, mouse, and everything else that you want to plug in, an SD card reader, audio jack for external speakers, and even an Ethernet port for wired connection. Most of the time, that single cable will provide power to charge your laptop too.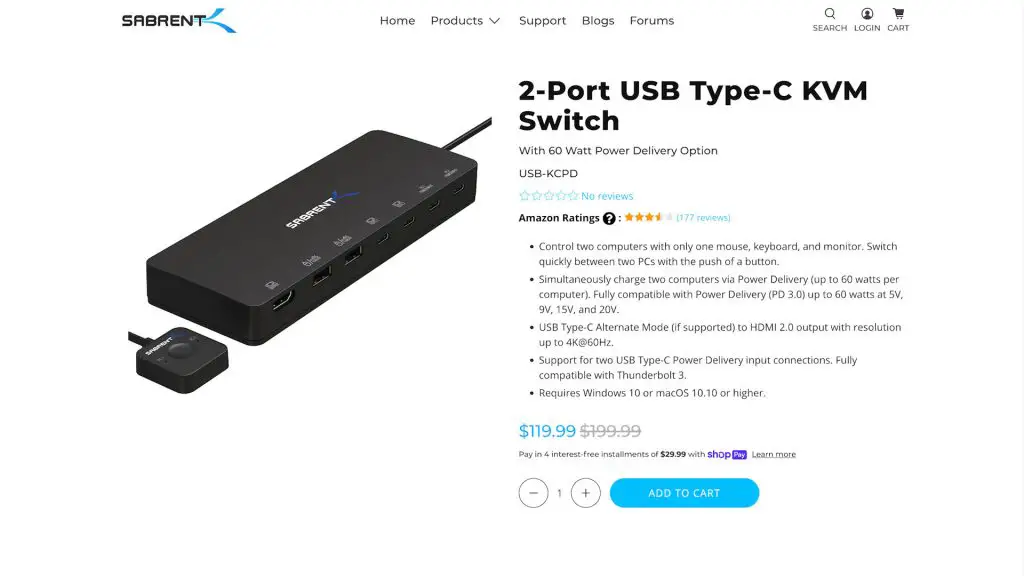 Monitors evolved too
At the same time as KVM modules are evolving, monitors are also evolving too. Monitors started off as a basic device to display visual only, then eventually, they started to have other ports – like a 3.5mm audio jack and also USB ports.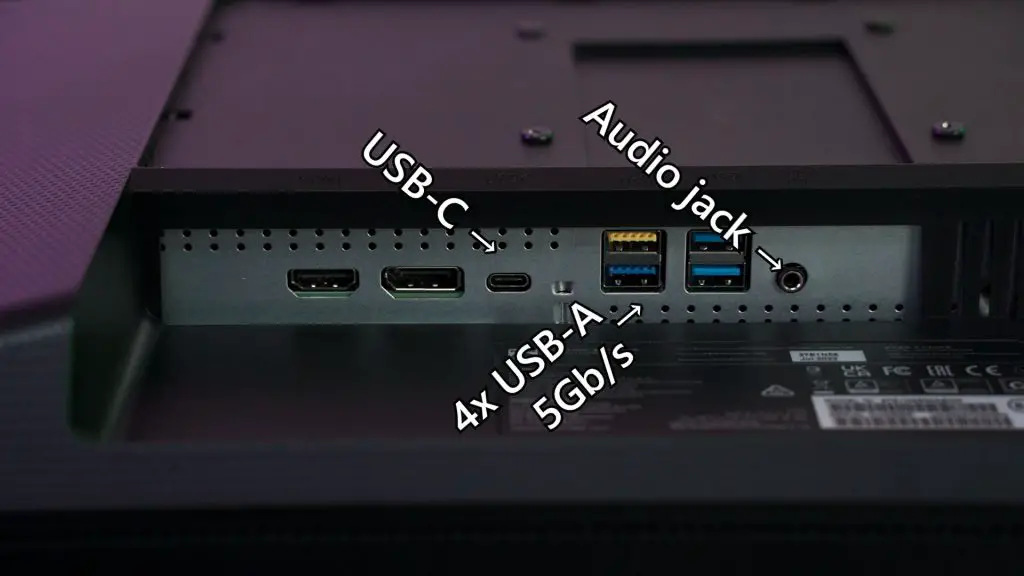 Plus, the most recent development in monitor technology is adding USB-C with some amount of water to charge the connected device.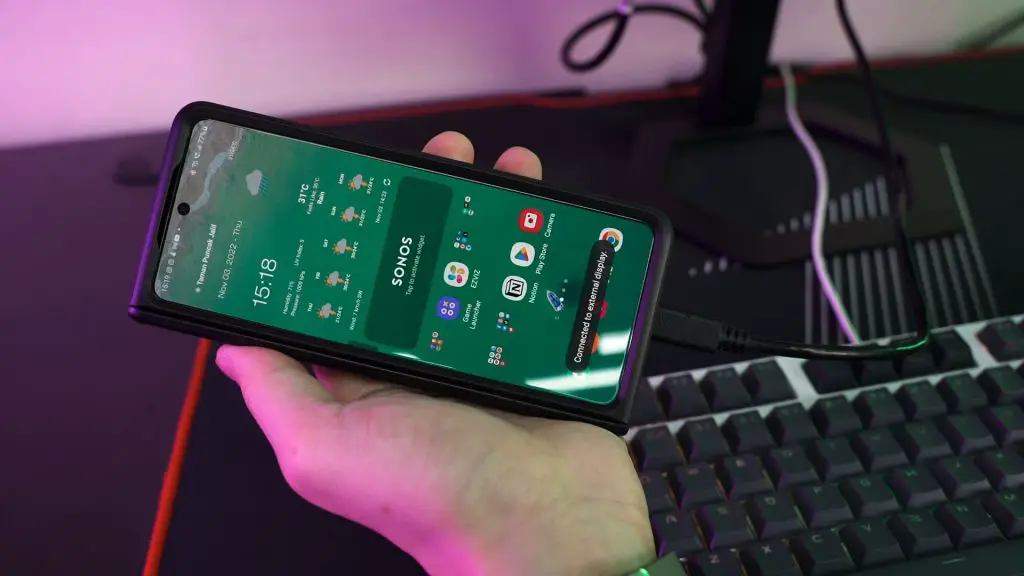 Then, the next step that these monitor manufacturers took was a brilliant one and I truly appreciate it. Since there are a lot of parts that are common between monitors and KVM modules, it made sense to just combine the two. Hence, monitors with KVM switches were invented. Case in point – the Dell UltraSharp U4021QW monitor.
We did a long-term review of the Dell Ultrasharp U4021QW recently and you can check it out at the top right corner there. Today, I'm going to talk about how I planned the cable routes and plugged my peripherals into the monitor – and since I am using a laptop and a desktop with this monitor, I have to plan my cables before doing anything. I'll share you my secret too.
How I use this monitor that has a KVM built in
First, you need to know that it's best to plug everything into the monitor so that when you flick the switch to switch between computers, all your stuff will change to the other computer immediately. So, I listed down all the things I am going to need to plug into the monitor.
I have these 10 things that I need to plug in and use.
Keyboard
Mouse
Microphone
Capture card
Xbox controller wireless dongle
BenQ lightbar for power
Charging pad for my gaming controllers
Charger for my smartwatch
Spare USB-A
Spare USB-C
Those spare ones are for me to easily plug things in if I need to transfer files to test some stuff – you know, reviewer things.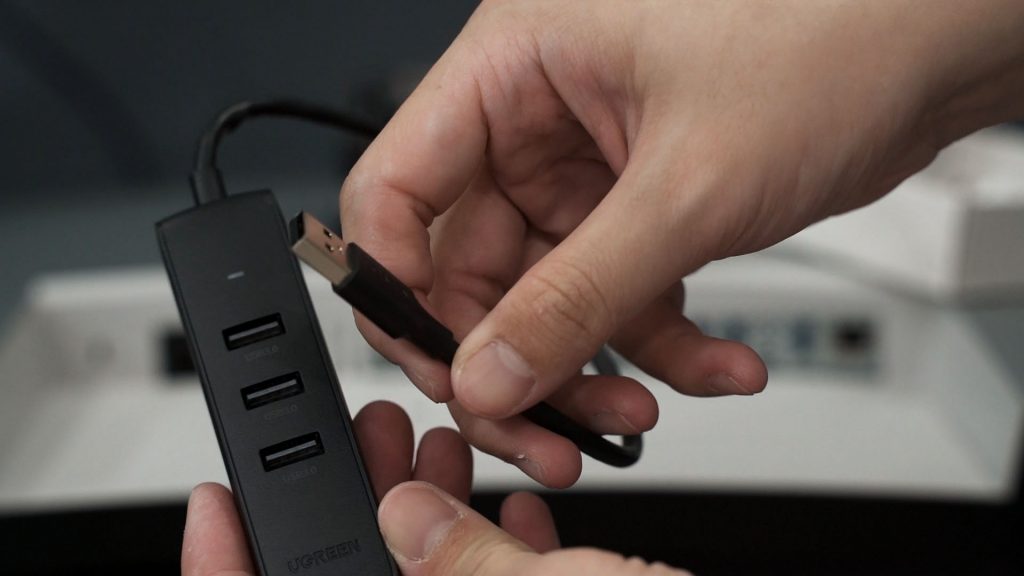 But that aside – It is absolutely clear as day that there are not enough ports on the monitor to accommodate what I want to do with it. So, I got a USB 3.0 hub. I got this in particular because it is 5Gb/s in speed for all ports and it also has a port pointing downwards.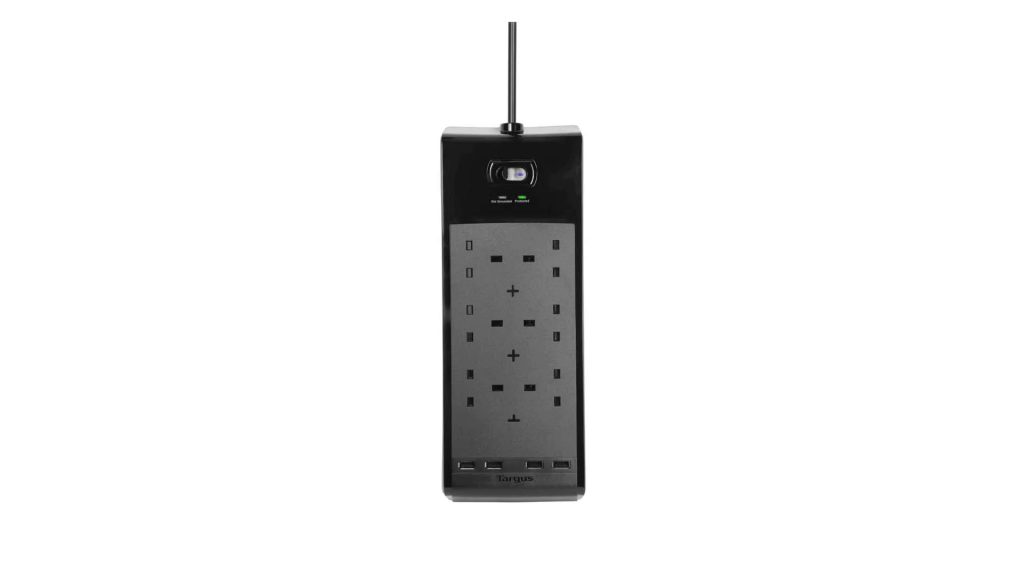 I eventually also upgraded the power strip that's strapped underneath the table to a Targus one and it has 4 USB-A ports for charging – so I moved Numbers 8 and 9 to the power strip.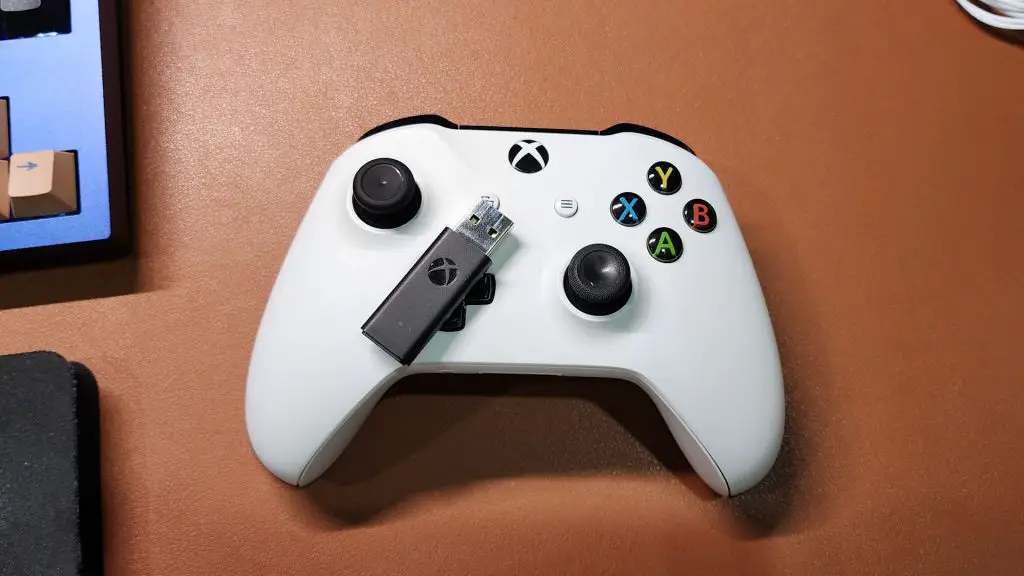 As for number 5, I thought of putting it on the monitor so that I can use the same Xbox One controller between my PC desktop and Macbook Pro as well – but unfortunately, that is impossible since Mac OS doesn't support the Xbox Wireless Adapter for their controllers. So, I plug it in directly to the desktop instead.
I also plugged the audio jack of my speakers into the monitor so I can share this super speaker between the two computers. They're the Edifier S1000 MKII, by the way.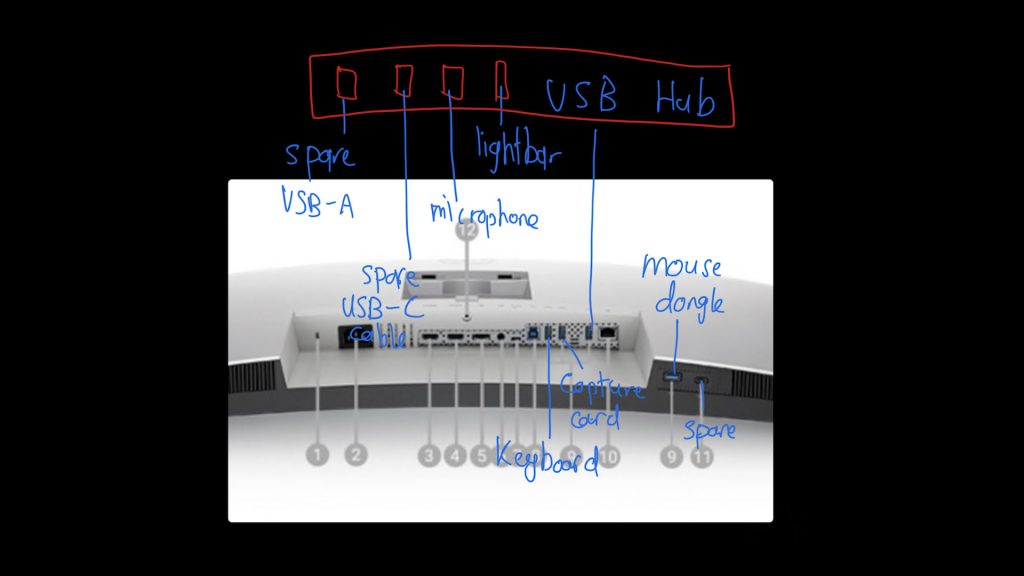 So I connected all my stuff as shown in the diagram on the screen here. Most of my things are connected directly to the monitor with two cables going into my PC desktop – the DisplayPort cable and USB-B cable, and I only need one Thunderbolt 3 or 4 cable to connect to the laptop and get 90W of charging power for the laptop too.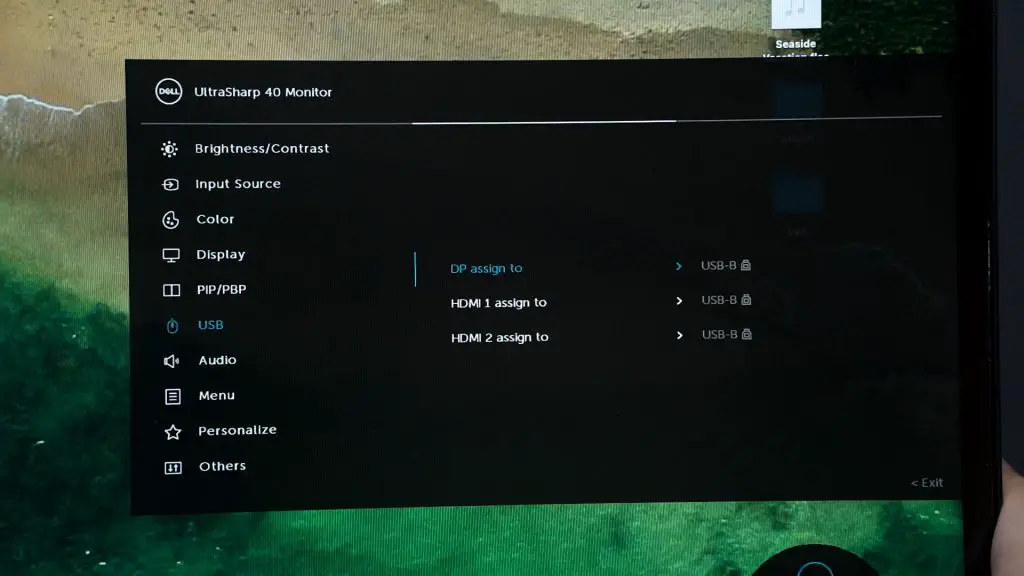 In terms of technology, I think it is magnificent. This monitor integrated everything and surprisingly, I actually use all of the features available – except for the Ethernet port since I need constant connection on both computers.
From what I can see, desktop monitors with integrated KVMs are pretty rare nowadays but it's picking up. We have the Dell UltraSharp U4021QW that I've been using for the past few months. It's a super advanced monitor that is originally meant for enterprises but somehow matches the way I use my computers at home – and honestly, I think a lot of video editors will love this monitor too. It's pricey, but since I use all of the features available – I think it's all right.
There are other choices
If you do need a monitor with integrated KVM but not that advanced, then you can consider looking at Gigabyte's catalog. They have an entire series of KVM monitors with varying degrees of sizes, resolutions, and refresh rates.
However, Gigabyte is aiming towards the "gaming KVM" side and they only have 18W of charging via USB-C but they are unique as they're the only one who has a 34-inch ultrawide monitor with 3440×1440 pixels in resolution and and also a KVM that supports both 144Hz and Adaptive Sync on both Thunderbolt and DisplayPort connections.
We did review a few of Gigabyte's KVM monitors before – and you can watch them here as well.
And now we'll take a short break before we proceed to talk about how to actually choose the best KVM module.
Choosing your own KVM
So, the question now is – what is the perfect KVM module? Truth is, there is no such thing as the "perfect" KVM module.
You will have to choose a proper KVM module depending on how you want to integrate it into your setup. However, in the sea of KVM modules, how do you start to choose a KVM module? To make it easy for you, I created a list of FAQs – frequently asked questions – when it comes to deciding which KVM you want to buy for your setup.
Ask yourself these 10 questions:
USB-C and charging or not and wattage
Multi-monitor support
DisplayPort and version
Maximum refresh rate
Audio jack
USB ports – how much you need
Types of USB ports – USB-A or USB-C
Speed of USB ports – USB 5Gb/s or USB 10Gb/s
Ethernet (with passthrough MAC address)
HDCP support for Netflix and whatnot
So far, I have not found the perfect KVM module that supports all of the points listed above. If you found a KVM with all those features, do let me know.
For KVMs that meet criteria numbers 2, 3, and 4, they're extremely rare. That's all I'm going to say. KVMs mostly support 60Hz only.
There is also a variant of KVMs called KVMP – which is made specifically for points 6, 7, and 8. The P here stands for "peripherals" because it is made to support a bunch of stuff to be connected. Granted, the fastest I've seen is only at 10Gb/s maximum for these ports.
The one that suits my use case the most is this KVM by ATEN. Even though it is only called a KVM, it's actually a KVMP with higher refresh rate support.
What about software/virtual KVM?
But, if you don't want to deal with a physical KVM and you only need to use the secondary PC for short periods of time, then you can consider software KVM. There are a bunch of different software solutions available today – most of them are paid. Obviously, you won't get a lot of benefits that the physical KVM has and you need a solid and stable local area network connection.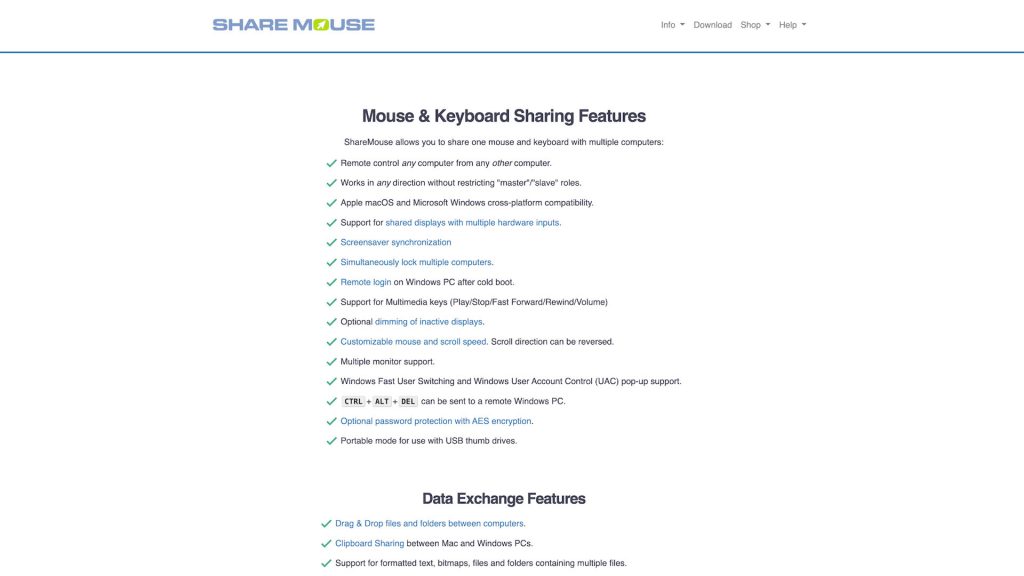 But honestly, I also consider RDP – remote desktop protocol like TeamViewer of Chrome Remote Desktop – to be a form of KVM too. You can remotely access and use your same keyboard and mouse to control that remote computer. If you just need to control your computer to do simple tasks, then yes – RDP is a form of "KVM", even though if it's a very loose term.
By the way, there are even more variants of KVMs that I think many people just didn't realize that they are essentially the same idea. KVM is a device that switches between two host machines – and those items can be removed or added accordingly. Imagine an HDMI switcher. Those are KVM switches too but without the K and M, so it's just a V.
The same goes for USB switches. They do the same thing of switching the USB hub to be controlled by different hosts.
Conclusion
There are way too many types of KVM modules and similar devices. Depending on what you want and how you build your workstation/setup, then you will need a specific KVM for your particular setup.
The one thing you need to know is that there is no "perfect KVM". You'll have to do your own research to find what sort of requirement you need and then list them out before looking for a suitable KVM for your setup.
Where to buy? (Affiliate links)