Ubisoft has unveiled For Honor's latest Hero, the Afeera, alongside a Year 7 teaser during the recent Warrior's Den live stream; let's take a quick at the new hero.
At the start of Year 6 Season 4, Commander Ravier has destroyed the Celestial Sphere in the hope of using its knowledge to conquer Heathmoor. But all is not lost as Hiba, an Afeera, is able to fix the relic and has a partial vision of the prophecy: Heathmoor's descent into darkness. With determination to stop the Black Priors and this bleak future, Hiba leads the Afeera to Heathmoor.
Armed with a Mace and Shield, the Afeera will have an advantage in any combat scenario if players can leverage their precise strikes. As the third Outlander Hero, they follow in the footsteps of the Pirate and the Medjay.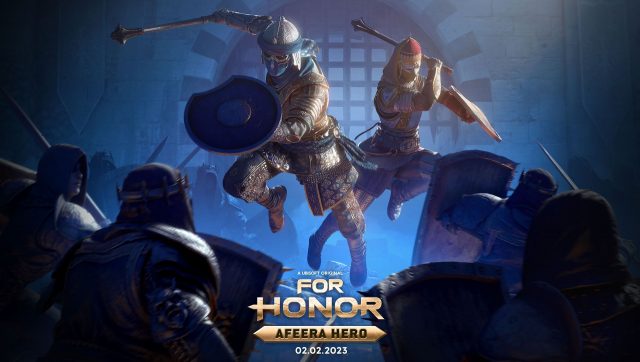 And starting 2nd February, players can acquire the new Afeera Hero from first-party stores as part of a package, which includes the new Hero, one Exclusive Ornament, one Elite Outfit, seven days of Champion Status, as well as three scavenger crates. Alternatively, players can also unlock the Hero on 16th February for 15,000 Steel in-game.
That's not all, but players who log in from 9th to 16th February will receive a free Elite Outfit, as Ubisoft celebrates For Honor's sixth anniversary on 14th February.
As for Year 7, it will feature four action-packed seasons with two new Heroes, four new Hero skins, four Battle Passes, events, and more that will be revealed later on.
Kindly refer to For Honor's official website for more information on the new Afeera Hero.