Artist digital tablets have revolutionized digital art, combining traditional art tools with digital technology. These devices offer precision, versatility, and various features like pressure sensitivity and customizable buttons. They empower artists to explore new techniques, experiment with styles, and push the boundaries of artistic expression.
What we have today is the Huion Kamvas 16 digital pen drawing display. It provides artists with a versatile tool, catering to beginners and professionals. Packing features like full-lamination, a 120% sRGB colour gamut, and an anti-glare protective film, this is the digital tablet for those aspiring artists looking for an upgrade without breaking the bank.
In this review, I will be using the digital tablet from a perspective of a photographer. My day-to-day application would be Adobe Lightroom Classic and Adobe Photoshop for photo editing and exporting.
What's in the box?
The Kamvas 16 pen display
Pen PW517
USB-C to USB-C cable
3-in-1 USB-C cable
Extension cable for the power cable
USB charger cable
Pen holder PH05A
Pen nips 10x
Pen nip clip
Adjustable stand ST300
Artist glove
Cleaning cloth
Manuals
Artist glove
The package also includes an artist glove to reduce the friction between your hand and the drawing surface. Indirectly, it also protects the display surface from getting smudged with sweat and dead skin cells.
PW517 Pen & PH05A Pen Holder
The pen holder is a nice little round puck that supports either the vertical or horizontal placement of the pen. The PW517 pen features PenTech 3.0 which has a faster response time and provides a steadier drawing experience. It has 8192 pressure point detection with up to 60-degree tilt support.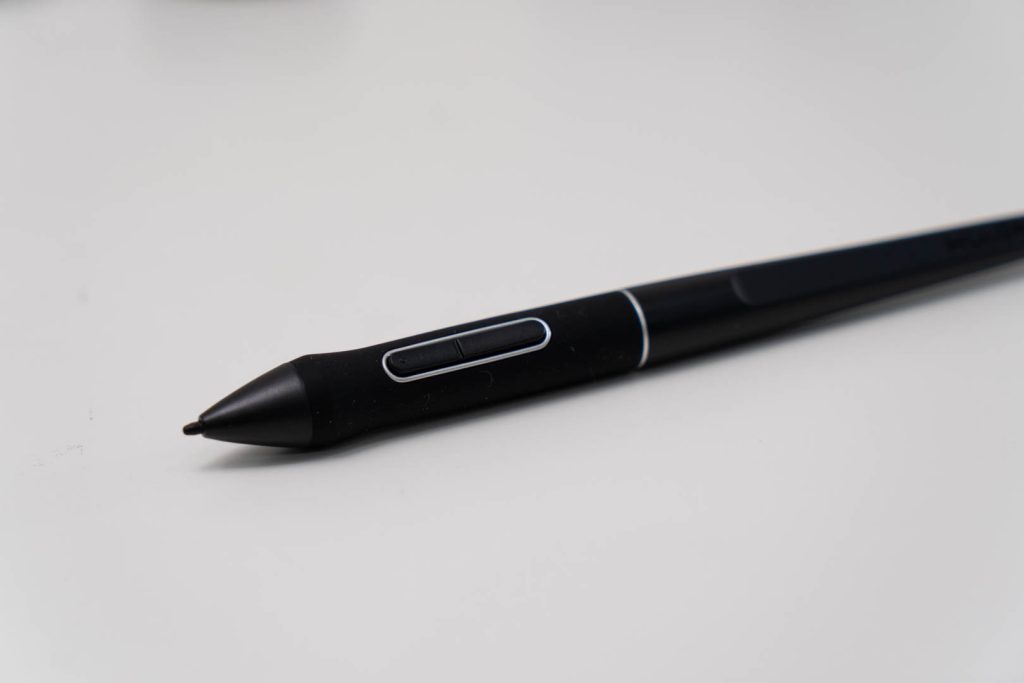 The two buttons on the pen can be customised for different operations with the Huion desktop software.
ST300 Adjustable Stand
Since the digital tablet is a standalone display, the package has included an adjustable stand to pair with it. Nothing spectacular with the adjustment method, you have six adjustable angles from 20-degree to 45-degree. Those who want to fine-tune the display angle might need to look for an alternative stand.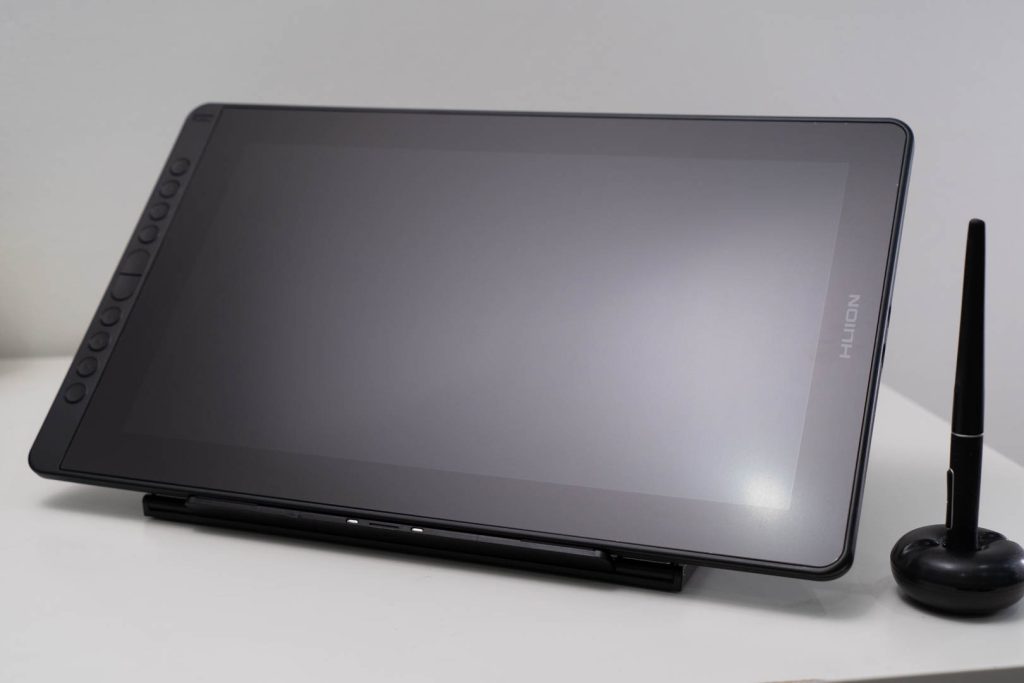 A straightforward setup for your desktop.
Kamvas 16
The Kamvas 16 is a huge digital tablet when you factor in the 15.6-inch display with thick bezels and side buttons. The display surface has a matte finish to reduce glare and provides a pen-on-paper feel when drawing on it.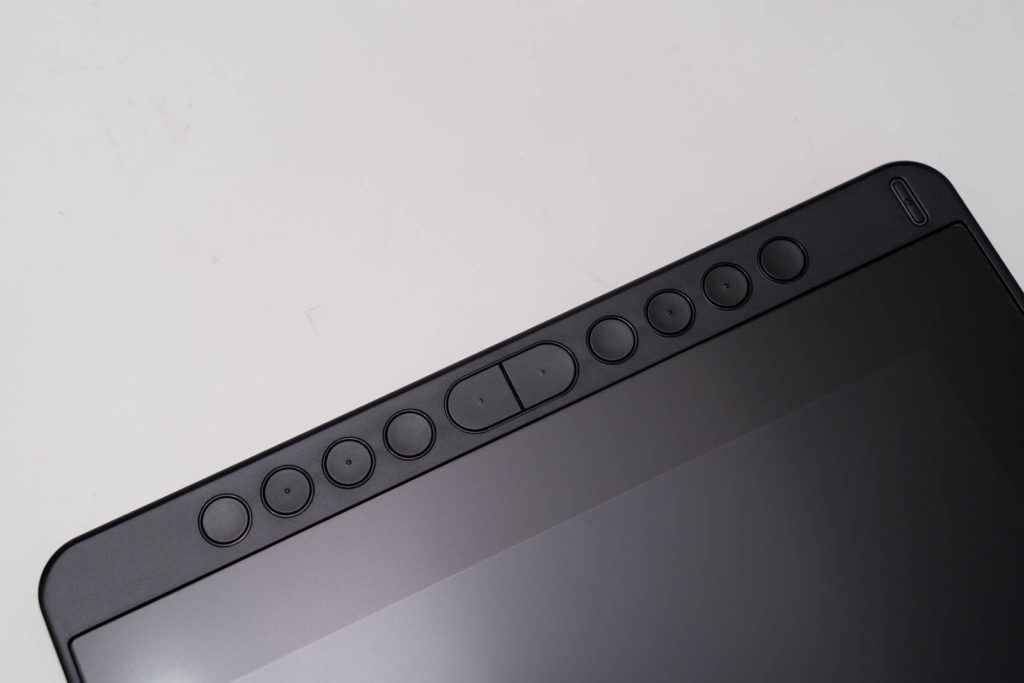 A total of ten buttons to customise according to your usage. The profiles are bound with each individual software so the digital tablet will adapt according to what you're doing on it.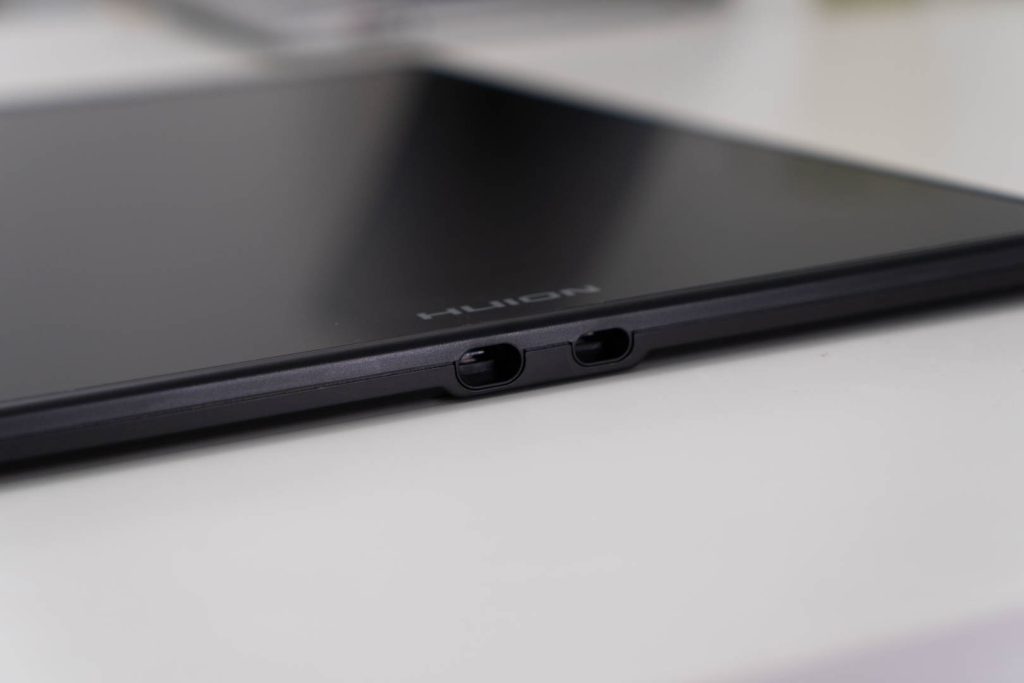 The digital tablet includes two USB-C ports. Depending on your setup, you will either use one or both of the USB-C ports.
They have included all the cables you need to set up the drawing tablet, either for Windows/Mac or Tablet/Phone.
Left to right
USB-C to USB-C data cable

USB-C to USB-A + HDMI + USB-A (power)

USB-A (male) to USB-A (female) power cable extension

USB-A (male) to USB-C (male) power cable
For Windows or Mac setup, You will only need cable #2 and the #3 extension. For an Android tablet/phone, you will need to use cable #1 to connect your phone to the digital tablet, and then cable #4 to join the digital tablet to the power adapter.
Software
Quite a comprehensive software suite that allows you to change the digital tablet's onboard 10 buttons as well as the buttons on the pen. You can even map the key layout according to different applications so it will adapt accordingly.
User Experience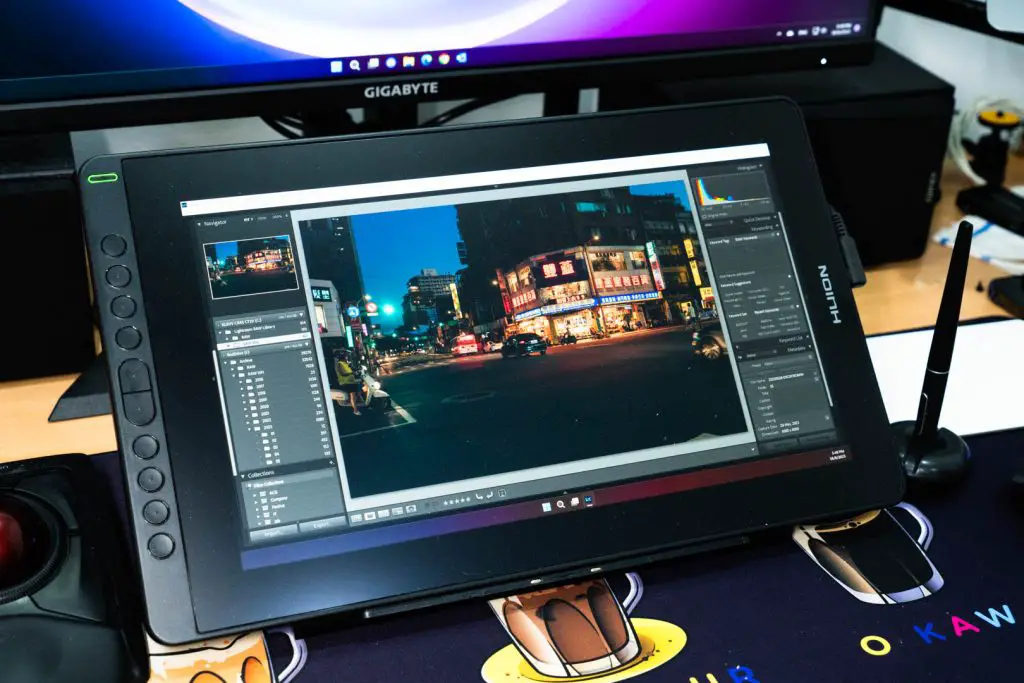 Even though Huion has claimed the display is rated with a 120% sRGB colour gamut, however, the anti-glare protective film will distort the viewing experience slightly. Hence it is advisable to have another monitor to be used as a preview while you working on the Kamvas 16. Generally, it is not really a huge problem since plenty of artists will use multiple monitors to verify their colour work before publishing.
The screen is a 1080p Full HD resolution 60Hz panel that should be sufficient for most of the use cases.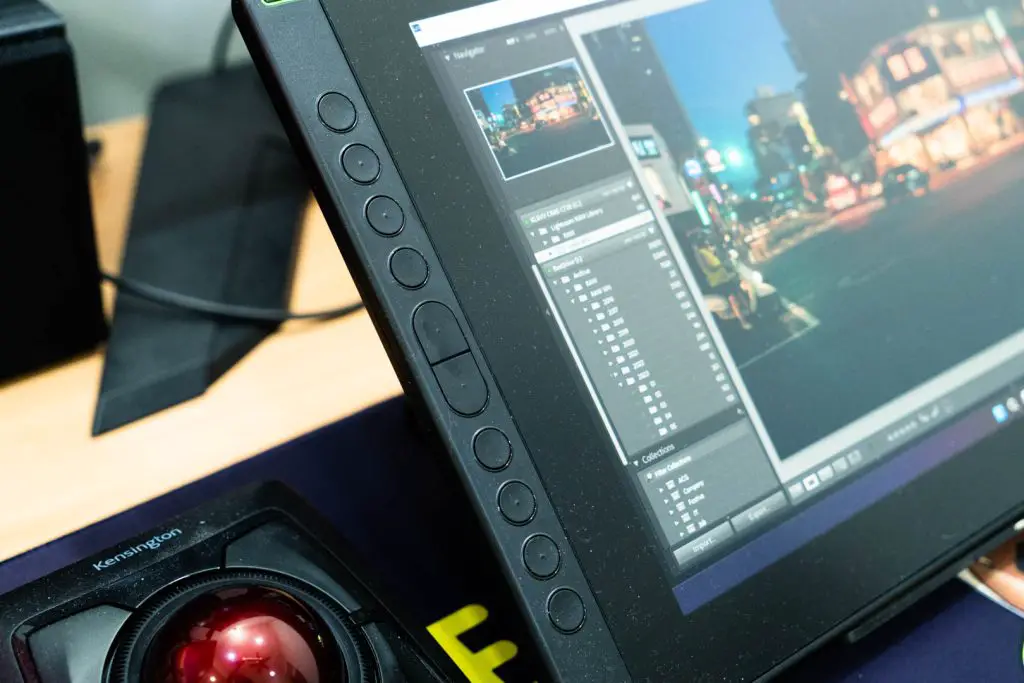 The ten customisable buttons are extremely useful to quickly access shortcuts in your favourite apps. I was just hoping they have a rotating dial on it, but hey, maybe I'm asking too much for a digital tablet.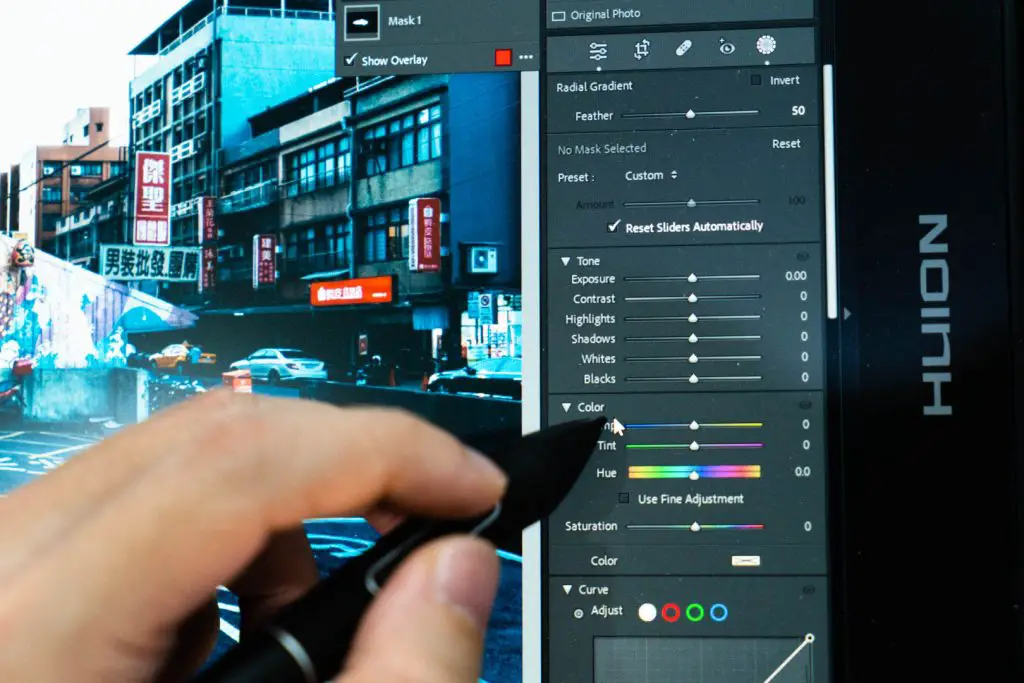 Although the tablet is primarily marketed towards digital drawing artists, since I have experience using a drawing tablet (wacom bamboo) with my photo editing works, I personally find this device to be excellent at handling photo editing tasks as well. The pen is precise and I can do content masking with ease.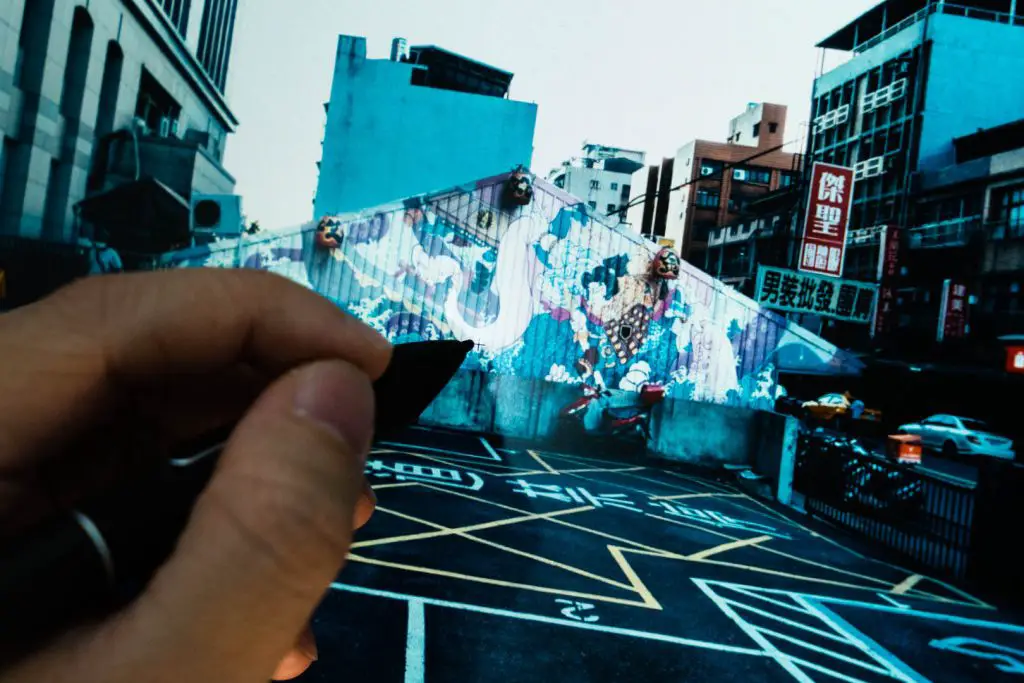 Having the ability to mask and edit on the fly is a game-changer no matter if you're a drawing artist or a photographer.
Conclusion
All-in-all, a digital drawing tablet is a niche product that aims to help a very specialised group of users to excel in their field. In this case, digital artists and even photographers. Pardon me if I ever missed any other professions that could make good use of this device, you can always drop a comment to me know.
The Huion Kamvas 16 (2021) is listed for $399 and currently selling in between the $300~$400 range (MYR1100~MYR1200). This is quite a steal considering how the display digital tablets are usually priced at way higher range.
Where to buy: (affiliate links)
Amazon US: https://amzn.to/3p20PxY
Lazada: https://invol.co/cliwgik
Shopee: https://invl.io/cliwgio