The 63rd volume of the Sun Cycle updates welcome a whole lot of items from different brands so let's see what you can get from the market.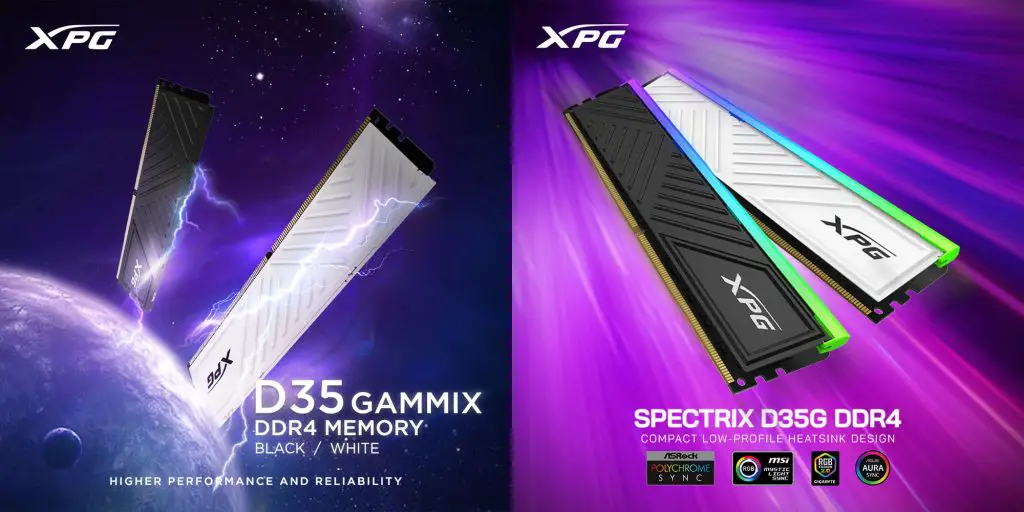 First, we have the DRAM kit from XPG coming from the GAMMIX D35 and SPECTRIX D35G.
Both of them are DDR4 and look more or less the same with the SPECTRIX D35G having just an additional RGB diffuser on the top, and their prices are just like RM10 apart so why not go for extra lighting for a little touch-up of your rig?
Moving onto the PC cases, Phantek's NV7 and EClipse G300A join the fray with the former aiming for the premium market with its seamless glass front panel that shows off your entire build while packing enough space to let you set up a bunch of fans and radiators to your liking.
The latter instead goes for a mid-tower form factor and is just your very standard PC chassis with easy to access front panel and an included rear fan. Looks classy and stealthily enough while affordable to get into most people's houses.
The sub-brand MagniumGear follows up with the NEO Air PC casing as well and it comes with a rather unique mesh front panel for high airflow that is also dust-filtered while having enough verticality to host a decent amount of hardware inside it, including the ability to support vertical GPU mounting.
There are also new ways for you to jack up your RGB game through the Phanteks D30-120 fans with LEDs around the fans and sides while the Neon RGB LED strips just highlight whatever components you're surrounding it with.
Remember the MonsGeek M1 launched back in February for its absolute value as a DIY aluminum keyboard kit? Well, it now comes in Silver!
Additionally, those who like a full-sized layout but not really full size (which is known as the 1800 layout by the way) can try out the MonsGeek M2 instead at just about 5% more expensive than the M1. Available colors are Silver, Purple, and Black.
Fellow custom keyboard enthusiasts may also enjoy these new AKKO keycaps on their own board or these fully-assembled boards for extra value (Those keycaps are expensive if purchased separately).
Keycaps
| | | |
| --- | --- | --- |
| Set Name | Profile/Material | Number of Keys |
| Black and Pink – The Dancer Version | Cherry PBT | 229 |
| Black and Silver | ASA PBT | 197 |
| Starry Sky | OSA PBT | 185 |
| WoB Building Blocks | MDA PBT | 282 |
| Warm Gray | Cherry PBT | 132 |
| Marrs Green | Cherry PBT | 184 |
| Ice Cream | OEM PBT | 132 |
Fully-Assembled Boards
| | | |
| --- | --- | --- |
| Board Name | Mode | Switch Choices |
| Prunus Lannesiana 3068B | Tri-Mode | Jelly Pink, Jelly Purple |
| PC75B Plus V2 Black and Gold | Tri-Mode | Crystal |
| 5087S Shine-Through | Wired Only | Jelly Pink |
| 5075B Plus Black and Cyan | Tri-Mode | Silver |
| 5075SD Shine-Through Black ASA | Wired Only | CS Wine White, Gateron Yellow |
Price and Availability
Aside from the Phanteks stuff, all other products are currently purchasable in Malaysia:
XPG GAMMIX D35 DDR4 @ RM99 (Black/White)
XPG SPECTRIX D35G DDR4 @ RM109 (Black/White)
AKKO Black and Pink – The Dancer Version @ RM149
AKKO Black and Silver @ RM169
AKKO Starry Sky @ RM209
AKKO WoB Building Blocks @ RM139
AKKO Warm Gray @ RM99
AKKO Marrs Green @ RM169
AKKO Ice Cream @ RM99
AKKO Prunus Lannesiana 3068B @ RM299
AKKO PC75B Plus V2 Black & Gold @ RM429
AKKO 5087S Shine-Through @ RM299
AKKO 5075B Plus Black & Cyan @ RM369
AKKO 5075S Shine-through Black ASA @ RM309
MonsGeek M1 @ RM419
MonsGeek M2 @ RM429 (Silver/Black) / RM449 (Purple)