When it comes to laptops, there are a lot of different choices nowadays. There aren't many choices for laptops with OLED screens except for ASUS because the company has been focusing on OLED for about a year now – if I'm not mistaken.
Fast forward to today, we have laptops with 12th Gen Intel Core processors with revolutionary new architecture and with the new tiering system for different TDP levels between the family of chips. Will the new Zenbook 14 UX3402 perform well? Let's take a look.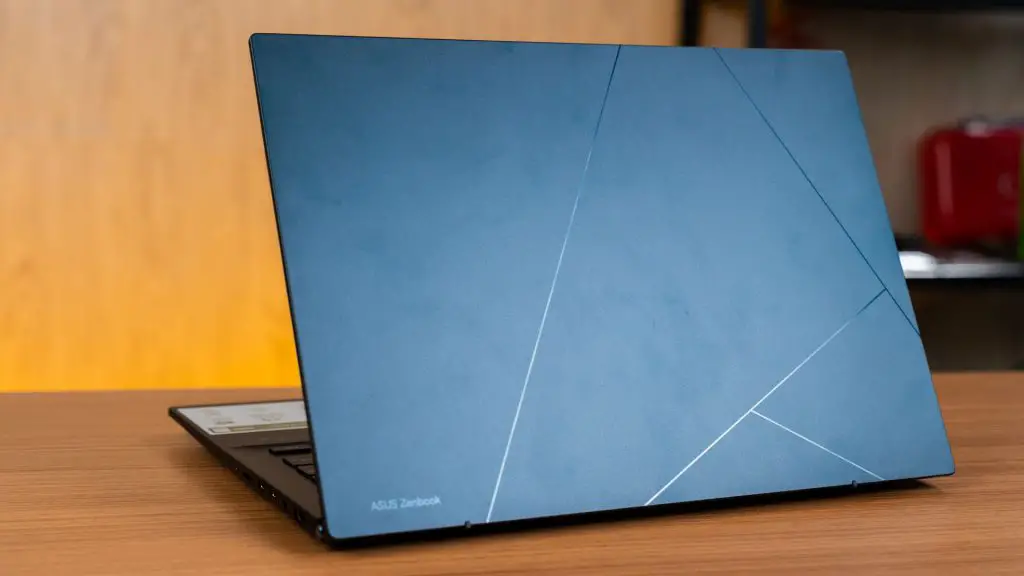 I highly regard this as a near-perfect laptop. The all-metal build surely increases some heft, and yet this laptop is rather small in terms of footprint. That means the Zenbook 14 UX3402 is a rather… dense laptop.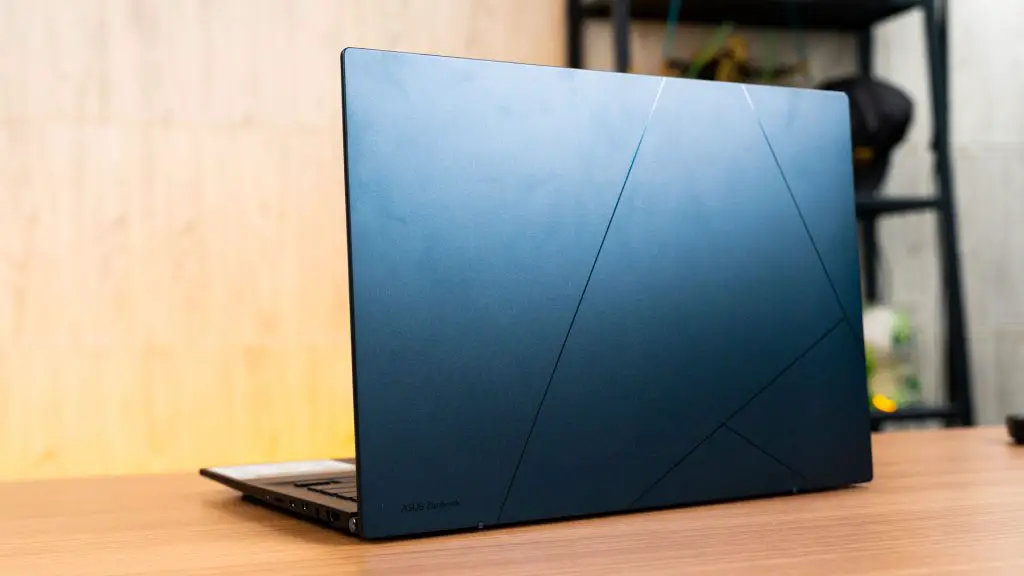 The all-metal body is mostly matte throughout – but the ASUS 30th anniversary's new logo is enlarged and polished onto the lid of the laptop. It looks stylish and for once, I really like this as compared to the concentric circles since the early days of Zenbooks.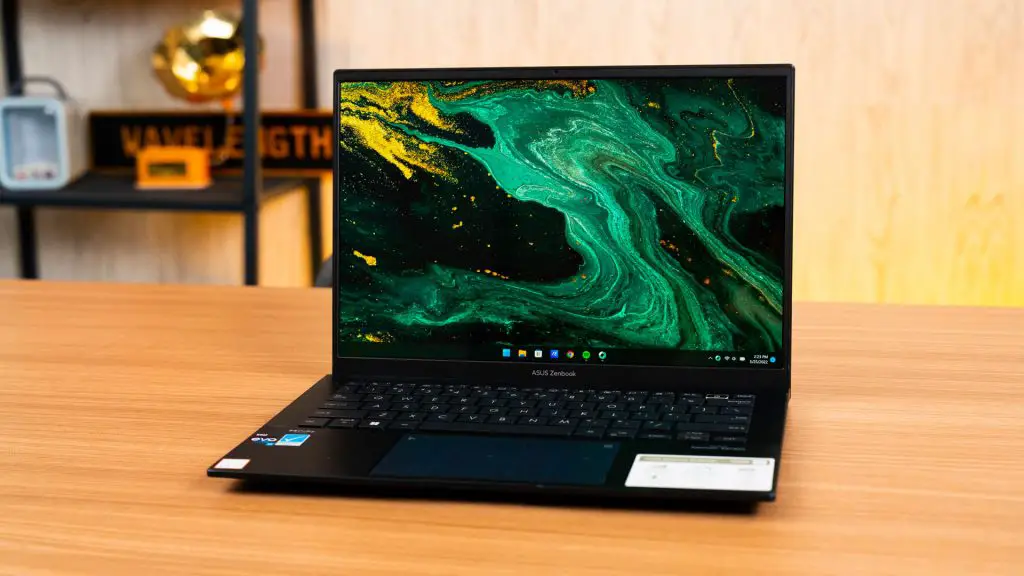 Anyway, the new Zenbook 14 UX3402 comes with a brand new OLED screen that is suppled by Samsung. It's a 16:10 aspect ratio screen with a super high resolution of 2880×1800 and also at a 90Hz refresh rate. Of course, since it's an OLED screen, extra case needs to be taken to ensure the longevity of this screen.
We've talked more about protecting OLED screens in this video – so have a watch here.
With that said, the Zenbook 14 UX3402 does come with a fantastically color-accurate screen. Our colorimeter reported fantastic color accuracy out of this OLED screen. I'm really impressed.
The hinge is also another thing that is worth highlighting. ASUS has redesigned the hinge with this new sleeker, slimmer hinge that is smaller and the laptop lifts up thanks to the ErgoLift hinge design and provides a better typing experience overall. Then, the hinge also allows the screen to be rotated to 180º flat.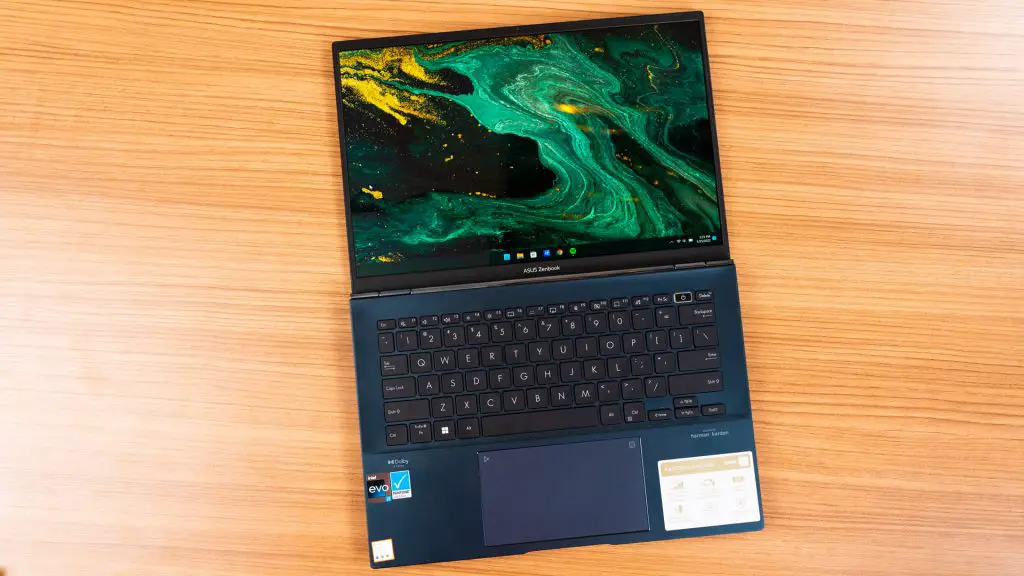 Unfortunately though, our variant of this laptop doesn't have a touchscreen so there's really no reason to go 180º flat. This feature would've made more sense for touchscreens – and we have another variant of this laptop that actually has a touchscreen. We'll review that in the very near future.
The performance coming out of this laptop is also fantastic – equipped with the Intel Core i7-1260P with the Intel Iris Xe graphics that we've accustomed to, and also merged with the new DDR5 RAM, this laptop can churn out some decent amount of frames on games like Genshin Impact and GTA V on the lowest graphical settings.
Remember – we're running this game at a higher resolution of 2880×1800 pixels, which is 2.5x more pixels than the standard FHD 1920×1080 resolution.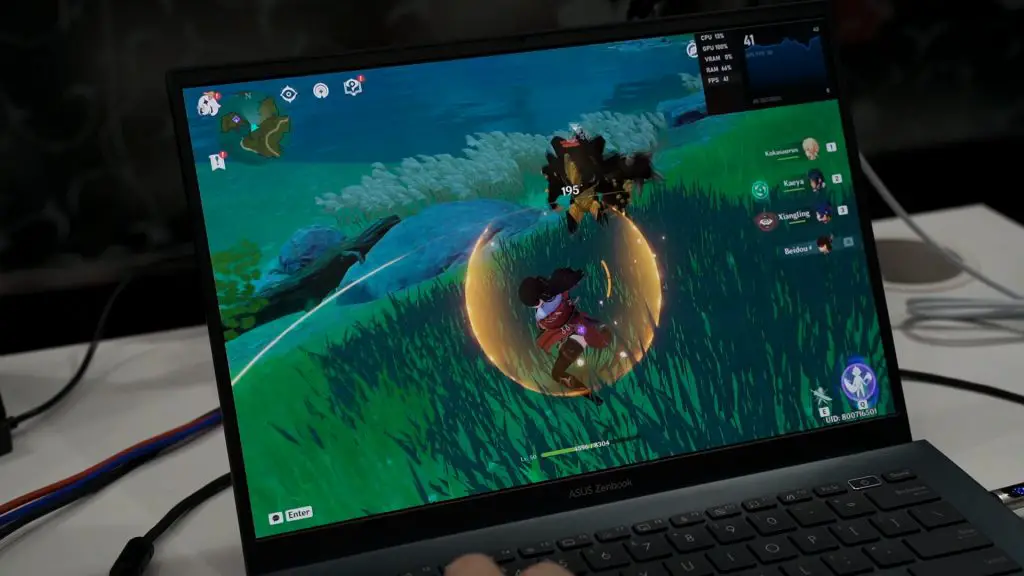 Granted, the games won't run at 60fps at that resolution. We can still get above 30fps though, so I'd still say it's a good gaming experience overall.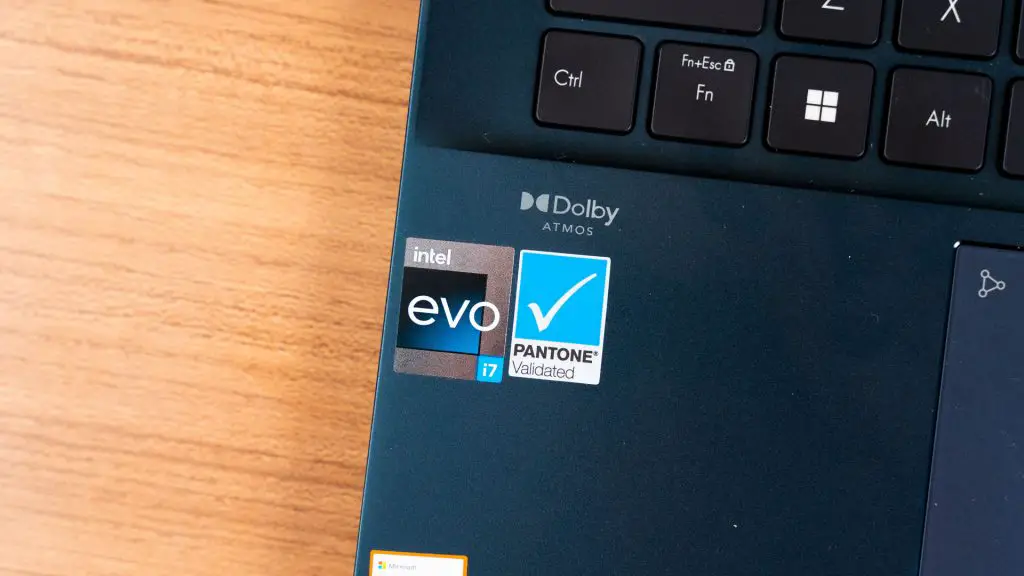 Battery life is also another plus point. Intel introduced the new P-series of chips for the 12th generation Alder Lake family – and I think this new P-series is my new favorite as it perfectly balances performance and battery life.
We've talked more about the entire Alder Lake family of chips and the P-series in-depth in another video – have a watch here.
As for upgrades – we can't do anything here other than just swapping the M.2 2280 SSD or the WiFi chip (it's not something that we need to do) and that's about it.
Honestly, I don't expect this laptop to have anything out of the ordinary in terms of upgrades. At least the parts – and especially the fan – can be cleaned easily.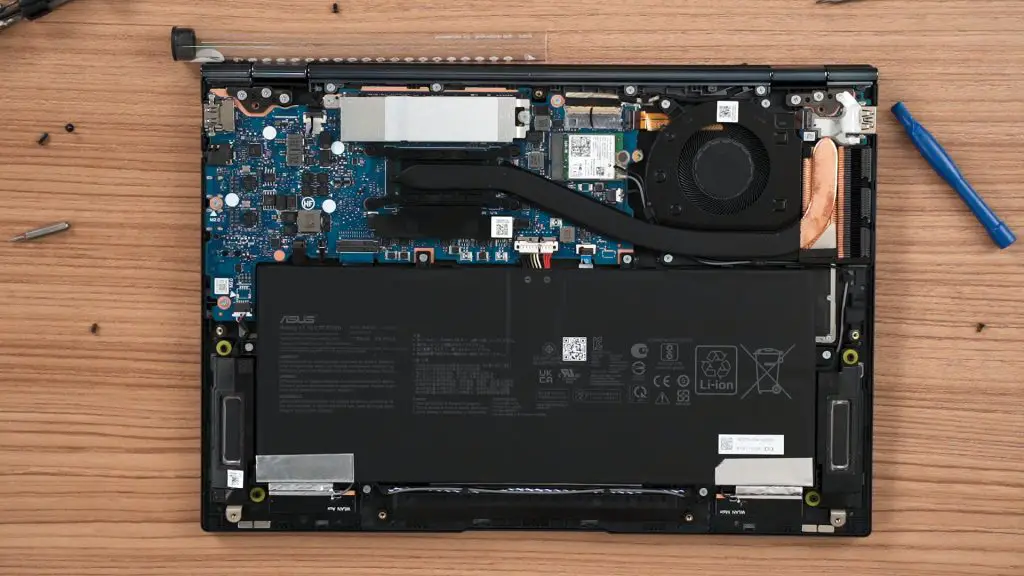 Quick mention about the keyboard – it's pretty standard as we've already been accustomed to ASUS's keyboard at this point in time.
The keyboard has a decent travel distance, requires not that much force to actuate, and has a fantastic bounceback – creating a great typing experience.
One thing I realized is that ASUS swapped the delete and power button position. I like this change since I have the muscle memory to spam the top right corner of the laptop's keyboard to "delete". Plus, we also have a dedicated print screen key here. Nice.
The trackpad is standard. Decent tracking and actually good palm rejection – and it also has the NumberPad feature too.
The ports available here are what I'll regard as the perfect mix of amount and selection. We have the usual USB-C ports since this laptop is charged using a USB-C port, and we also have a USB-A port too! That's great since many of us are still relying on USB-A devices or just the sheer convenience of it.
Should you buy the ASUS Zenbook 14 OLED UX3402?
So, all in all, I really do like this laptop a lot. It's near-perfect, and the price of the laptop is also rather good – but I suggest you get the Core i5-1240P version instead of the Core i7-1260P that we have here. There are two variants available, by the way:
i7-1260P/16GB RAM/1TB SSD (Ponder Blue) – RM5,599
i5-1240P/16GB RAM/512GB SSD (Aqua Celadon / Ponder Blue) – RM4,399
The reason is – this article from NotebookCheck. It's difficult to explain what's going on – in summary, the Core i5-1240P version makes more sense. You will get only 512GB of storage, but if you can live that then it'll be perfect.
Where to buy? (Affiliate links)