Razer has announced the latest suite of gaming peripherals integrated with their wireless module Razer HyperSpeed and the first 3 of them to receive the upgrade is the Razer DeathAdder V2 Pro mouse, Razer BlackWidow V3 Pro keyboard, and Razer BlackShark V2 Pro headset.
Razer DeathAdder V2 Pro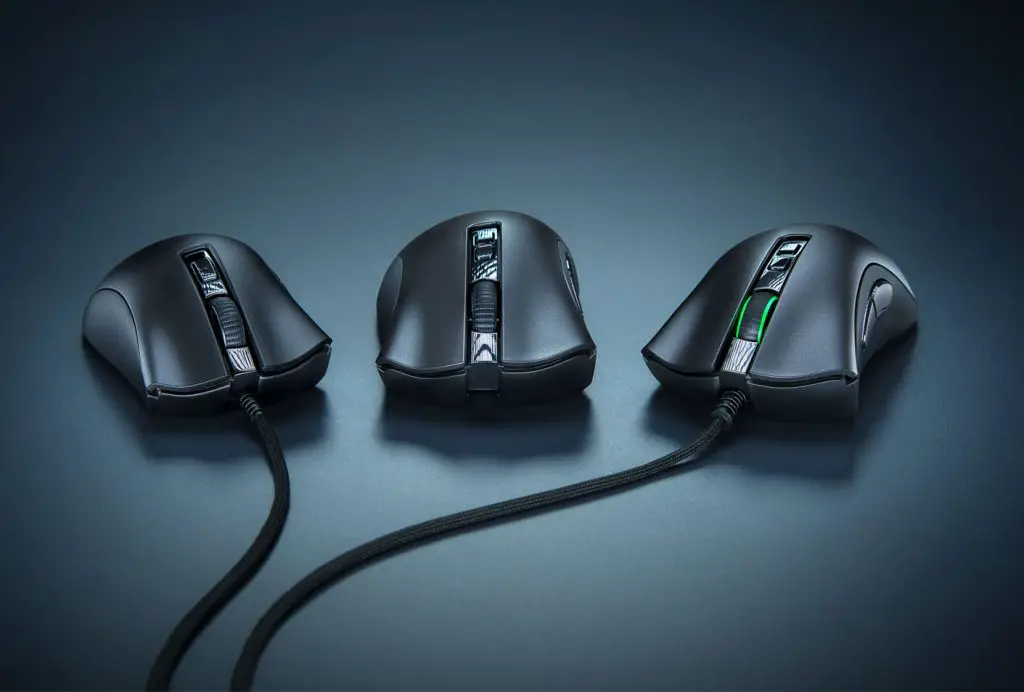 The Razer DeathAdder V2 Pro continues the long tradition of accurate inputs and excellent build quality while adding the advantage of the wireless technology with 3 connection modes running up to 120 hours of battery life in BlueTooth, 70 hours in Razer HyperSpeed, or using the wire for lowest latency while charging.
The device comes in just 88g without relying on a honeycomb shell design and is fitted with the 2nd Gen Razery Optical Mouse Switch rated for 70 million clicks. The 8 available buttons are fully reprogrammable to serve your custom needs through the Razer Synapse 3 software with 5 profiles available for on-the-fly swapping thanks to the onboard memory. Serving the bottom of the mouse is the 100% PTFE mouse feet.
Razer BlackWidow V3 Pro
Implementing the Razer HyperSpeed into its keyboard for the first time is the Razer BlackWidow V3 Pro. Aside from the classic Razer Green and Orange, the Razer Yellow linear switch has been improved to be dampened even more with silicon fitted below DoubleShot ABS keycaps for the familiar feeling users have been touching for years.
The battery life is expected up to 200 hours per charge and similar to the DeathAdder V2 Pro, 3 modes are available for switching through a side switch for fast device swapping. The signature media keys and the digital dial is retained as well for easy access to functions which are also customizable for other purposes as well. As a rule of thumb, it wouldn't be a premium Razer device if it doesn't have Razer Chroma RGB so as a matter of fact, it does.
Razer BlackShark V2 Pro
The Razer BlackShark V2 Pro is essentially the premium version of the BlackShark V2 announced not long ago. Coming with an additional sound chamber, the same 50mm Titanium drivers will deliver even crispier highs, balanced mids, and powerful bass complemented alongside the Razer THX Spatial Audio feature.
The microphone is a new 9.9mm HyperClear Supercardioid Mic with improved sound isolation and sensitivity while rejecting more ambient sound to generate a clear voice pickup surrounding. The earcups are pretty much the same as the BlackShark V2 with great noise cancellation and comfy memory foams that come in just 320g.
Pricing
Local pricing for these Razer wireless peripherals are expected to be revealed pretty soon but we'll plug the standard USD pricing down below for reference. Stocks availability will surely follow the announcement of the pricing as well.
Razer DeathAdder V2 Pro: $129.99
Razer BlackWidow V3 Pro: $229.99
Razer BlackShark V2 Pro: $179.99
The full set of information for these 3 buffed el classico devices can be found below.
https://www.razer.com/campaigns/wireless-flagship