Phanteks has revealed a plethora of new products at CES 2023, which includes two PC cases, several cooling solutions, as well as a platinum-rated power supply; let's find out what those are.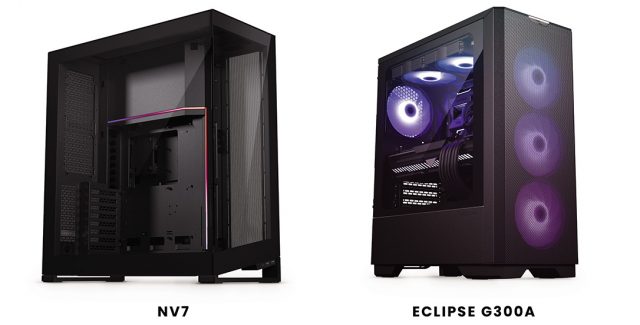 To begin with, the new NV7 ATX chassis features a clean and bold overall design that enables users to easily place their PC components without having the regular cluttered rear side. Furthermore, its glass panels provide a good view of the component within, allowing users to further flex their setup.
The smaller Eclipse G300A, on the other hand, has a refreshed front mesh panel design for higher airflow while preventing dust from getting into the system. It can also accommodate all these latest powerful GPUs with up to 390mm clearance.
On to the cooling section, the new D30-120 fan boasts a slew of features that will make users' systems appear cleaner, installation process quicker, and the lighting effect smoother.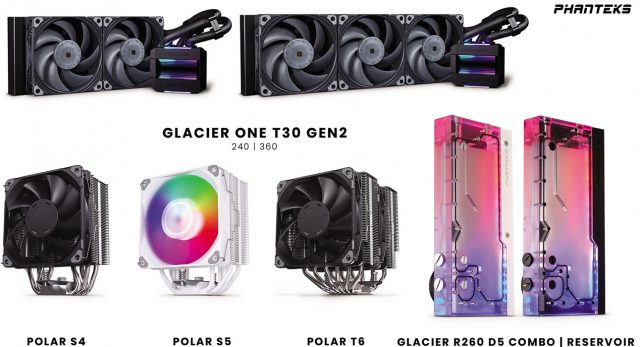 Following that are the Polar air coolers and Glacier One AIO liquid coolers, along with a new Glacier R260 Reservoir that comes either with or without a D5 pump preinstalled.
For the new Polar Air coolers, they are available in a 4 and 5 Heatpipe single tower configuration, as well as a Heatpipe dual tower configuration to offer excellent cooling performance at an affordable price point.
Meanwhile, the new Glacier One T30 Gen2 with 240/360 radiator options has been enhanced with Asetek's latest Gen8 pump design and T30 Ultimate fans.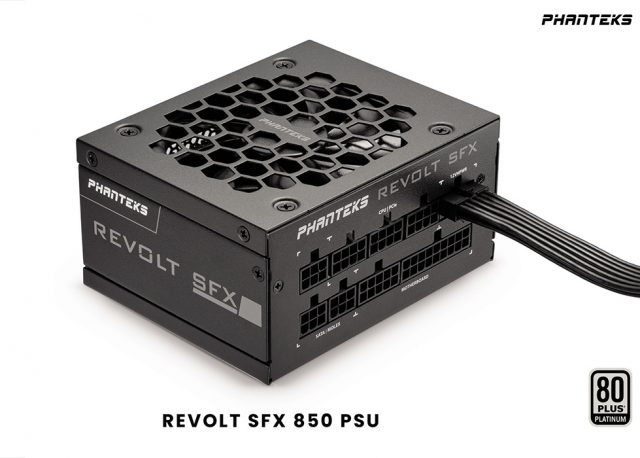 Last on the list is the compact design Revolt SFX 850 PSU, which is built to fit small form factor casings and also save space in larger casings for more convenient cable management. On top of that, its silent 92mm Fluid Dynamic Bearing fan with thermal control further optimizes noise and cooling performance with a 0 RPM mode when the load is under 30%.