MONTECH has unveiled the latest member of its AIR 903 series PC case: the AIR 903 BASE and the AIR 903 MAX, featuring a broad selection of build options and enhanced cooling performance.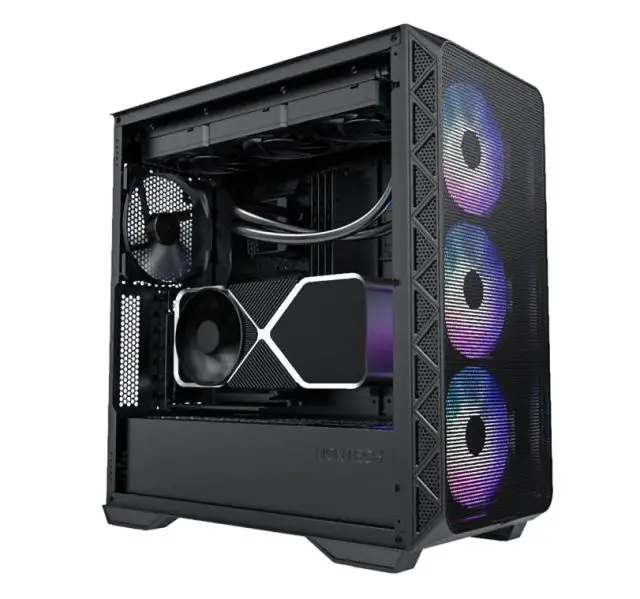 For starters, the AIR 903 BASE includes three pre-installed HP140 cooling fans with PWM functions, whereas the AIR 903 MAX packs four pre-installed HP140, with three of them placed at the front that have ARGB as well as one HP140 PWM at the back. In addition, the AIR 903 MAX is equipped with a LED/PWM controller that enables users to conveniently switch between 21 RGB modes to their liking.
To further enhance the airflow, both cases are designed with an ultra-cooling front panel that provides 51% porosity ventilation rate and have dust filters equipped at the top and bottom to ensure comprehensive dust protection.
Specially designed for maximum capacity, the AIR 903 supports 180mm air coolers or 360mm AIO liquid coolers at the front or top for cooling, as well as GPUs of up to 400mm and PSUs of up to 240mm clearance. It also features 5 SSD and 2 HDD drive bays, together with an USB TYPE-C port and several USB 3.0 ports.
Specifications
Model
Pre-installed Fan

3 x 140mm ARGB PWM
1 x 140mm PWM

Motherboard Support
Radiator Support

Top: 360/280/240/120
Front: 360/280/240/120
Rear: 120

Top: 360/280/240/120
Front: 360/280/240/120
Rear: 120

Fan Support
Clearance

GPU: 400mm
CPU: 180mm
PSU: 240mm

GPU: 400mm
CPU: 180mm
PSU: 240mm

Expansion Slots
Drive Bays
Availability
The new AIR 903 PC cases are now available for purchase at the following prices through MONTECH's official Amazon store:
AIR 903 BASE (Black/White) — USD$65 / USD$69
AIR 903 MAX (Black/White) — USD$75 / USD$79