While everyone gathered at Nangang Exhibition Hall and Taipei World Trade Center to exhibit their latest products, Kingston has decided to put on a show somewhere else instead. We're here at Kingston's experience zone to experience what Kingston has brought for us this year! 
Here's the HyperX Cloud and Cloud II gaming headset, Kingston's successful attempt to give the end user something that is not related to memory, but gaming. We've tested the
HyperX Cloud II
personally and that's an outstanding performance that worth a thousand praise. 
Surprised? That's a gaming mouse pad from Kingston alright, the HyperX Skyn, It's super thin and it did somehow reminded us the ROCCAT Siru.
Don't like thin mouse pad, there's the HyperX Fury gaming mouse pad. 
Now here's something that we're all familiar with, Kingston's SSD, memory cards, flash drives. Some new products that we've spotted here is the Data Traveler microDuo 3C, Data Traveler Micro 3.1 and MobileLite wireless mobile companion.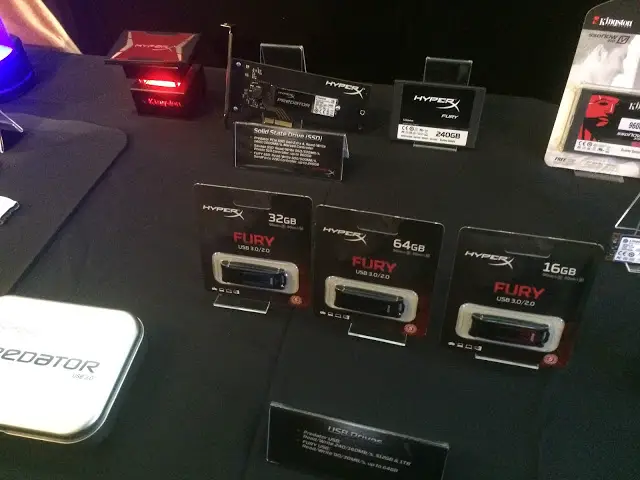 Moving on with the HyperX line up, while HyperX SSD has been pretty common nowadays. but the Fury flash drive did surprise us. 

Now this baby shines! A 1TB USB flash drive
Now to the performance RAMs, the HyperX Fury, HyperX Savage and HyperX Predator.
Here's another surprise from Kingston, bling on HyperX Savage memory! We're really looking forward to see what's coming.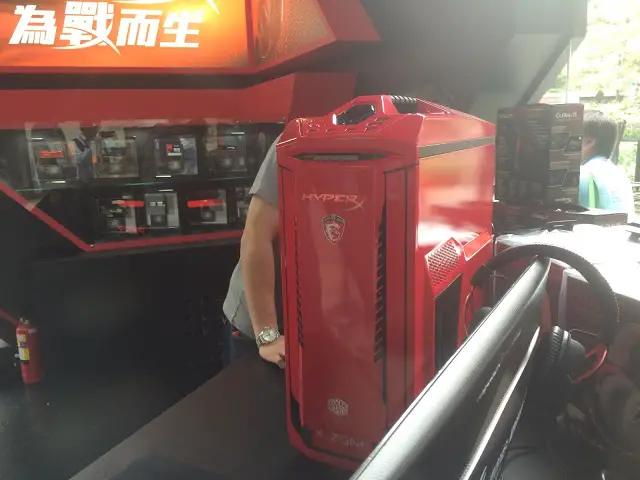 That's a nicely done HyperX themed CM Storm Trooper they have there!
Wide variation of the HyperX Cloud gaming headset on display.
That's a huge HyperX Cloud headset! We can see a performance coming, but what kind of performance can we expect?

A stunning performance from the renown 羅小白, it's our first time seeing her performance LIVE. This is definitely something we've never experienced before from any other vendors, not only that we get to experience some of the new products from Kingston but also an enjoyable live performance, that's a 'kill two birds with one stone'.