Some are not good when it comes to keeping the desktops well-organized and neat. When you start to do this task, you will probably wonder how to start. Well, first, you have to classify the desktop software efficiently, and then pictures and files are supposed to be classified separately.
What comes into your mind first whenever you think about organizing your desktop in your busy routine? Hectic days, extreme workload, insufficient time to manage it, and whatnot! Right? This is where you need the most reliable iTop Easy Desktop to help you in this task.
It is one of the most trustworthy tools and desktop managers that lets you keep the desktop clean by grouping files, folders, and even icons into virtual containers. Moreover, this program is convenient to use: drag different items from the desktop, URL links, or folders from the address bar of the browser.
Just relieve your burden now & scroll down to jump on the details of the magnificent iTop Easy Desktop;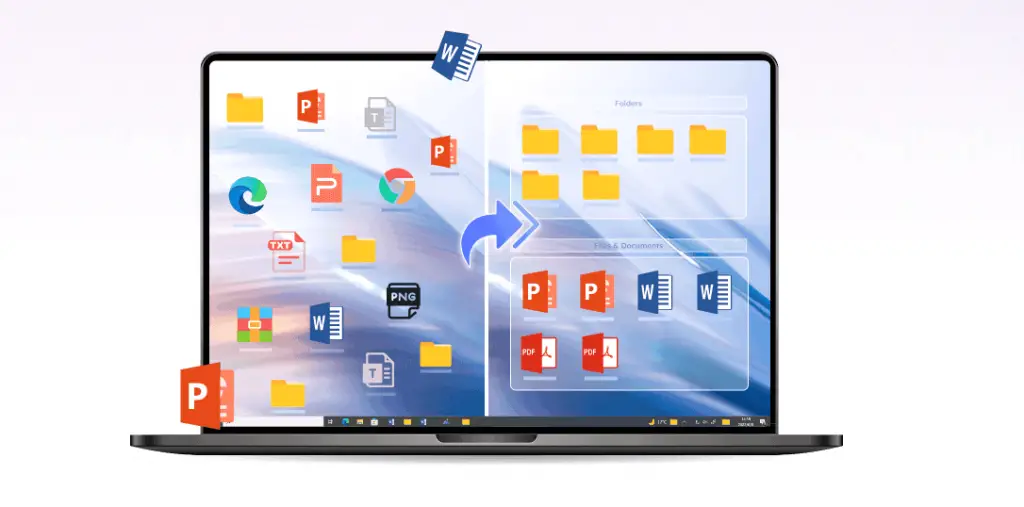 What Does iTop Easy Desktop Do For Users?
iTop Easy Desktop is easy to handle and interesting software solution that is specially developed to provide you with a straightforward method of organizing all the folders and files, allowing you to access them from the desktop with only a few swift mouse moves.
To explore what this tool does, just unfold the main functionality and features of the iTop Easy Desktop:
Perks & Main Functionality of iTop Easy Desktop
With this organizer for Windows 10/11, you will have the tendency to place & sort the icons in your desired place very easily. Plus, navigating through your various desktop pages will also be smooth with this smart tool. Not just this, you can arrange the icons inside the fences by type, manual, usage, or name.
But wait—there's more! You can resize, collapse, delete, hide, or create your fences. Plus, arranging and dragging your fences to the desired location is pretty easy with this customizable and easy-to-use organizer. Simply click the icon on the taskbar, and you can also configure the settings.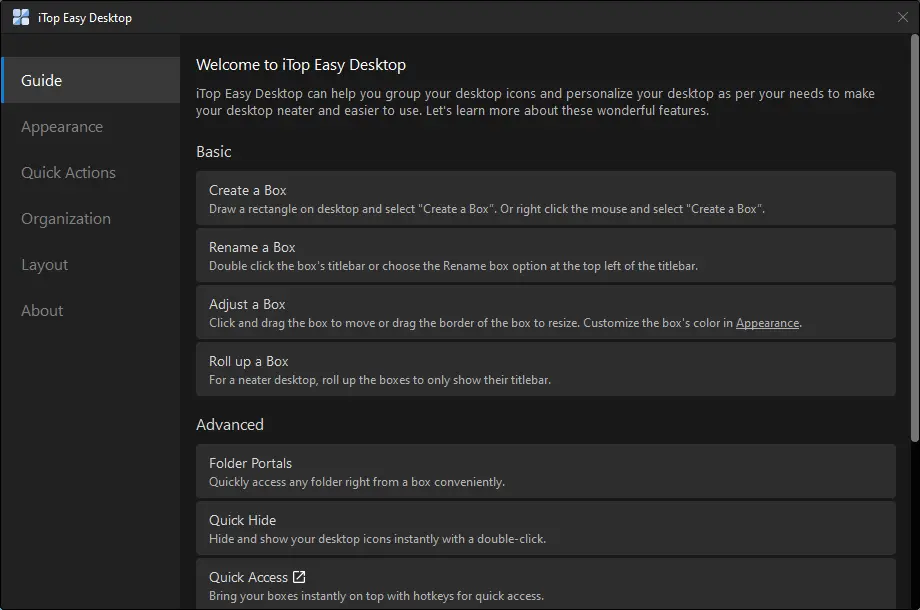 Practical & Handy User Interface
After the process of installation, this tool requires you to go through the particular setup operation, where you can easily input the name of the boxes & select the icons that represent their contents best from the wide collection.
Once it's done, the headers' list will certainly appear on the screen, enabling you to edit the appearance from the menu (right-click) or move it simply around to another position, where you may even lock it.
Organize Desktop Apps and Files Into Easily Accessible Boxes
iTop Easy Desktop helps you group the files according to their function and type, which lets you sort them into videos, apps, games, pictures, or documents into super-defined categories. This assists you in finding them easily every time you need them. Simply drag and drop them if you want to add documents to those boxes, and enjoy the process!
Afterwards, you'll also be able to access them easily from the drop-down menu whenever you click on their header. Then, select which specific item you need to work with if there are different options available. All in all, your apps and files will be safe and convenient to find in such accessible boxes on the desktop.
Step-by-Step Guide to Use This Useful Desktop Organizer
iTop Easy Desktop is a fairly simple and appealing program whose main purpose is to assist you thoroughly in sorting and organizing all your files—allowing you to access all of them more conveniently from your screen.
Eager to explore how you can use this incredible desktop organizer? Just stay along!
At the time of setup, the app will inquire as to whether or not you want to make fences manually. If this is your very first time using the software, you can use the default mode.
After that, you'll notice a dramatic difference in the appearance of your desktop thanks to iTop Easy Desktop's automated icon sorting into their corresponding categories.
You'll also see that there isn't just one desktop page, but rather a number of these pages will be there that you can move by clicking on icons on the screen.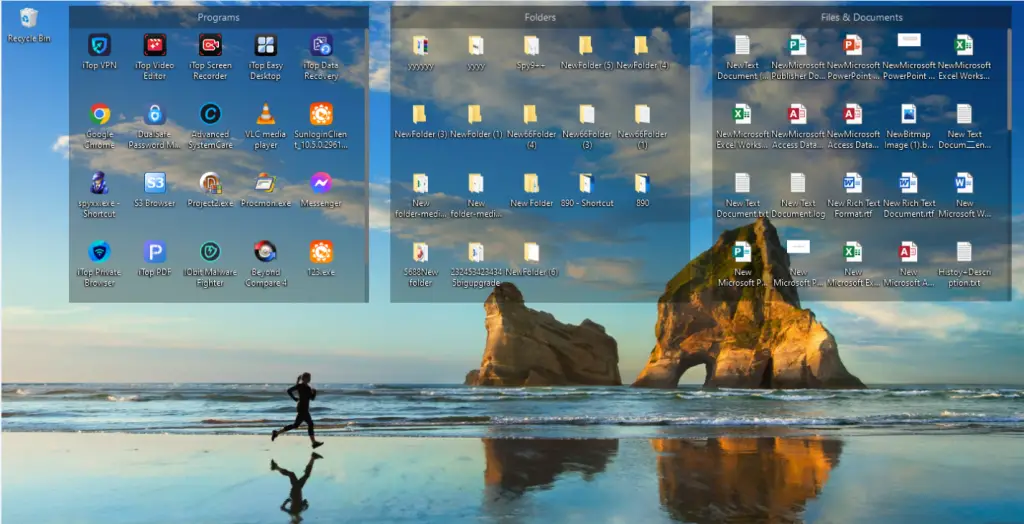 Summary
Nowadays, doing work smartly is far more essential than doing hard work. And for that, everyone needs to use some useful tools and software that can ease the workflow. It's the perfect time to use the all-inclusive iTop Easy Desktop to help you organize desktop in seconds instead of placing all icons and files manually one by one every single time.
So, what are you waiting for? Simply use this amazing software for Windows 10/12, and make your work simple and smooth!