Minimalistic and microserver enthusiasts will be delighted to find out that Intel is launching its cheapest Xeon CPUs to date, the E-2300 series.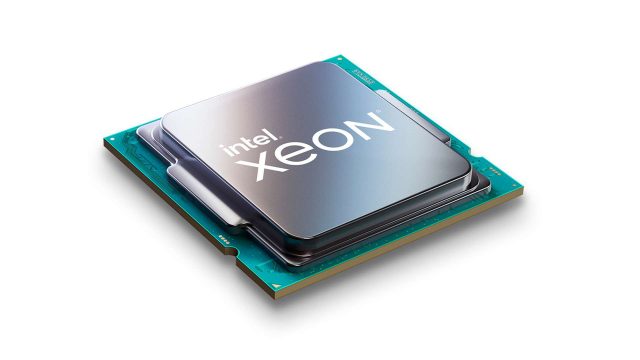 Compared to the likes of Xeon Platinum and whatnot that are designed for super high-end data centers, these new E-2300 series are made suitable for SMEs that need just the right amount of horsepower for modest workloads. As these are made to take advantage of the feature set and optimizations brought forward by the new LGA 1200 Socket H5, they are not compatible with the LGA 1151 Socket H4 which means that instead of being an incremental upgrade, these are more worth the money for newcomers that are looking for brand new server hardware to really appreciate the value of the CPU and the associate motherboard.
The internals also revealed that there's an on-die GPU module (Selected Models Only) to serve the needs to display – something that the last-gen chips did not utilize which is good on its own but doesn't expect it to process any workload with the same efficiency as any discreet GPU. But overall, Intel has stated that these new Rocket Lake CPUs will provide 17% more performance over the Coffee Lake products that they are replacing.
Here's a quick spec rundown of the full 10 SKUs launched for the Xeon E-2300 family.
SKU

Cores/Threads

Base Clock Speed (GHz)

Max Clock Speed (GHz)

Cache (MB)

PCIe 3.0 + 4.0 Lanes

Memory Support

TDP (W)

E-2388G

8/16

3.2

5.1

16MB

44

Dual-Channel DDR-3200

95W

E-2378G

2.8

80W

E-2378

2.6

4.8

65W

E-2386G

6/12

3.5

5.1

12MB

95W

E-2356G

3.2

5.0

80W

E-2336

2.9

4.8

65W

E-2374G

4/8

3.7

5.0

8MB

80W

E-2334

3.4

4.8

65W

E-2324G

4/4

3.1

4.6

E-2314

2.8

4.5
While the pricing in Ringgit Malaysia is not announced yet, the recommended price in USD given to them starts from USD182 for the E-2314 and goes all the way up to USD539 for the E-2388G. Given that these new chips are designed for entry-level mass computing, the price point combined with the features Intel has crammed into them makes them quite compelling for certain use cases that prioritize clock speed rather than core count.