We all know Meteor Lake will come later this year – but the thing is, we don't have any details about what it can do and what sort of performance it will bring. However, Intel invited us over and they showed us a snippet of what the new AI accelerators will do – and it's called the VPU. It stands for vision processing unit, by the way.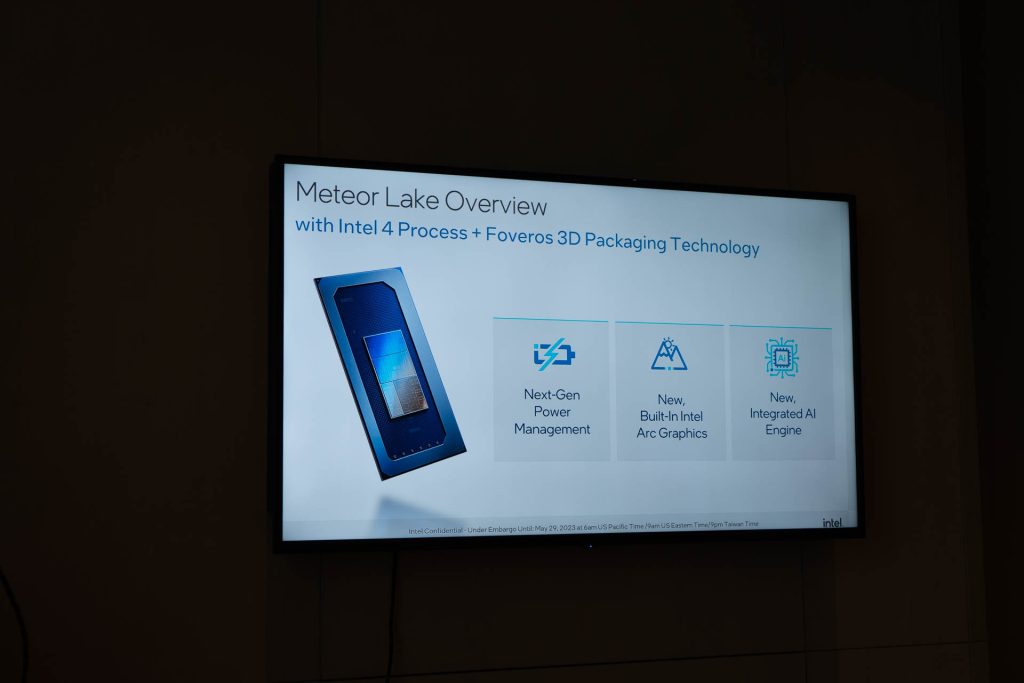 Basically, the whole idea is that with a proper hardware processor to deal with the AI stuff – machine learning, generative AI, stable diffusion – then you will get much better efficiency in terms of power consumption alongside better processing speed. But since the processing is done locally, the speed is improved drastically too.
What's interesting here is that Intel said that even when the new Meteor Lake has the new Intel Arc-based integrated graphics alongside the new VPU, it doesn't necessarily offload all AI-related tasks to the VPU. That is because sending the process over to the VPU will introduce some overhead and affects efficiency, so they just use the continue use the GPU or CPU.
As a video editor myself, this hardware piqued my interest in all the right places. You see, there are lots of features on Premiere Pro that I use on a daily basis – and that are GPU-accelerated. Intel shared with us that Adobe has tried using the new Meteor Lake VPU to accelerate some of the tasks like auto-reframe and scene edit detection, they found out that the tasks were really supremely quick now and consume way less power.
We did ask if there are any rough estimates in terms of performance improvements and power consumption – but Intel said there are no solid numbers just yet. I do understand the predicament here as everything shown here is still in a beta phase.
Surprisingly, the reason why Adobe can integrate and test out the feature so quickly is that Intel is collaborating with Microsoft to create a feature called DirectML. All app developers can tap into DirectML and make use of the dedicated VPU present in the Meteor Lake processors.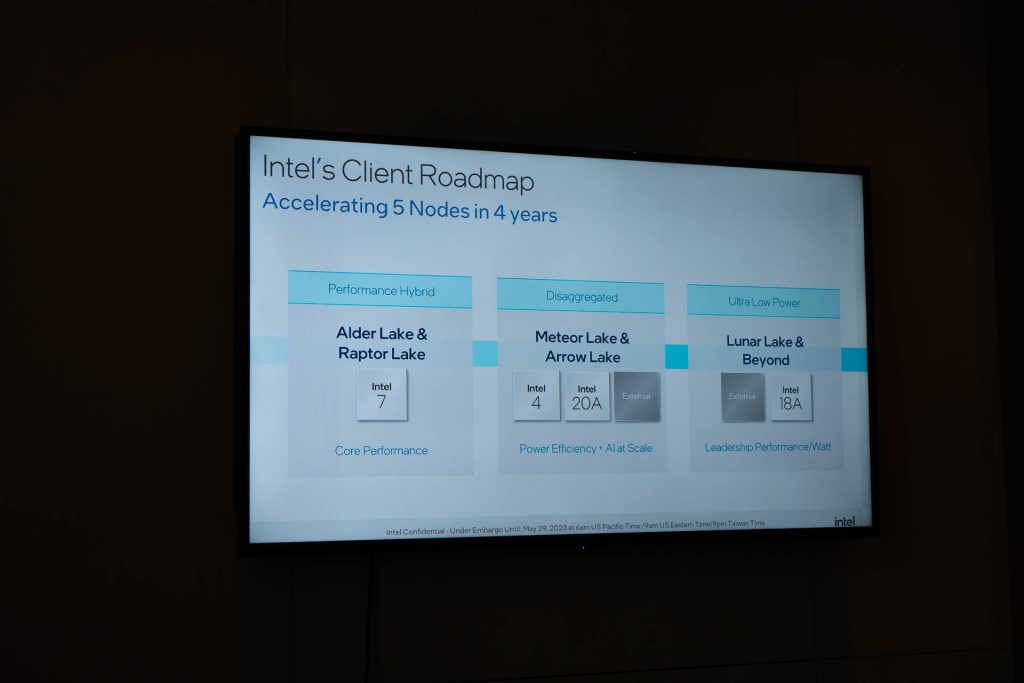 From what we were shown, the VPU seems to scale in terms of speed according to SKUs too. Perhaps there will be more reasons to buy the Core i9.
To be honest, I can't wait for the retail release of the Meteor Lake processors. I am particularly interested because I am a video editor after all – but I do use Photoshop, After Effects, and a lot of upscaler software. Looking forward to how efficient it will be – especially while doing these tasks on battery.