The guys at HP Malaysia have unveiled a couple of new Smart Tank 700 series printers aimed towards families and small business owners as a cost-effective and innovative printing solution.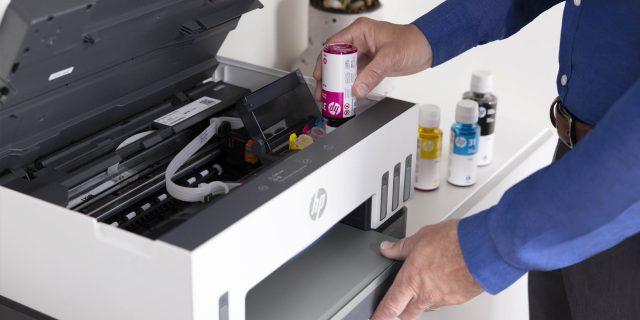 With the shift of work and education being done in one's home, more and more families and business owners are relying on self-owned printers that need to be versatile and affordable to accommodate their daily printing needs. So, this is where the new printers consisting of the Smart Tank 720 and Smart Tank 750 come into play with their intuitive user experience and efficient printing capabilities. For starters, both machines carry a smart interface to help and guide users through the setup process doable even with a smartphone – no PC required – and utilize dual-band WiFi to make sure that they receive printing signals and data effectively. Rated for up to 30,000 pages per round of cartridges, the HP Smart Advance features that include scanning, mobile faxing and productivity features are included with each shipment for up to 1 year without additional costs. To save users some hassle, each ink tank can be viewed externally and be assessed easily to see how much ink is left while the tank swapping procedure has been made sure to be spill-free. No more covering your hands and clothes with unwashable colors.
Pricing and Availability
Retailing at RM1,069 for the HP Smart Tank 720 and RM1,299 for the HP Smart Tank 750, both printers are available for purchase starting today on HP's official Lazada and Shopee store as well as the official web store.