Despite announcing its SK630 low-profile mechanical keyboard earlier this year at CES 2019, Cooler Master is already working on a new low-profile mechanical keyboard. The new SK800 series low-profile mechanical keyboard was spotted at Cooler Master booth during our visit to Computex 2019.
Instead of using the low-profile Cherry MX switches that we've seen on the SK600 series, Cooler Master is working with Omron for its SK800 series keyboards. From the display kit, we can see that the Omron B3KL low-profile switch measures only 7.4mm height, which is almost half of the 18mm tall Cherry MX low-profile red switches and 3.6mm less than the Kailh Choc switch at 11mm tall.
These Omron B3KL low-profile switches on display are the clicky versions, but Cooler Master mentioned that there will also be a linear version of these switches when it's ready. The SK800 series will be available in three different form factor – the SK851 with full-sized layout, SK831 with 80% or tenkeyless layout, and the SK821 with 60% layout. An additional row of function keys for media and RGB lighting controls can be seen on the SK851, but it's still unknown if these will be available on the SK831 and SK821.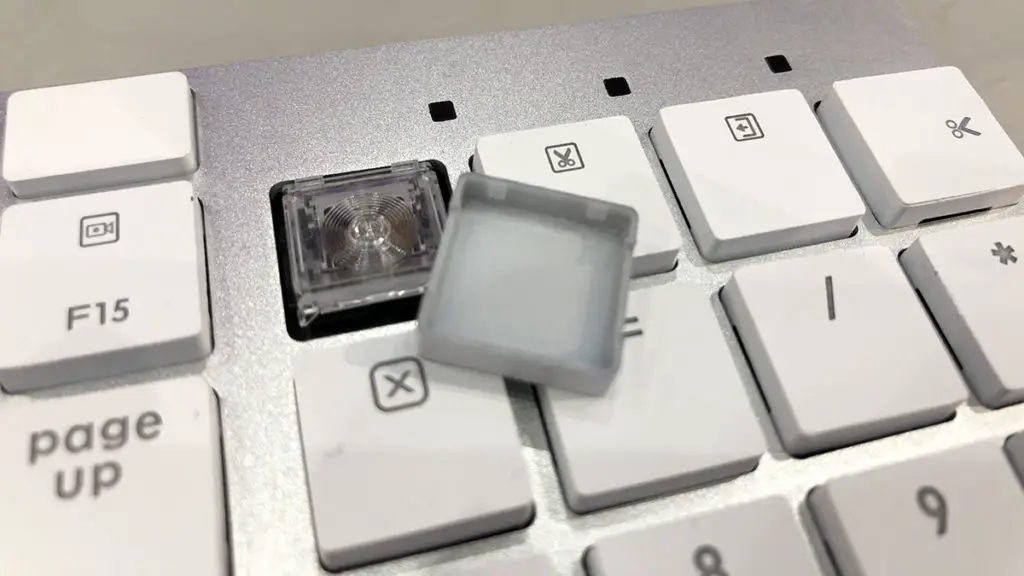 All the SK800 series will be available in two different design, white keycaps with silver case, and black keycaps with space gray case. Wireless connectivity will be available on some of the SK800 series for those who prefer a cleaner setup on their desk. Cooler Master estimated at about 15 hours of usage with backlight turn on for a single charge, and can be recharged with the included USB type-C cable.