Treyarch has introduced new content to the Call of Duty: Black Ops Cold War; let's check out what's new within the update.
The first one is a large 6v6 multiplayer map that had been featured in almost every title of the series, the Jungle. The environment contains a low-lying river abutting a military base, ruins, and a village.
Given Jungle's large area, it's just as common to hold a position as it is to run blazing forth from end to end. The southern Village sees a lot of actions throughout a match as it is located between the Ruins and Headquarters. Players can also take the northern route to clear out enemies in and behind the building leading to the coveted Bridge overlook in the center of the River, or perhaps circle around the center map and dislodge enemies from the map's vantage points.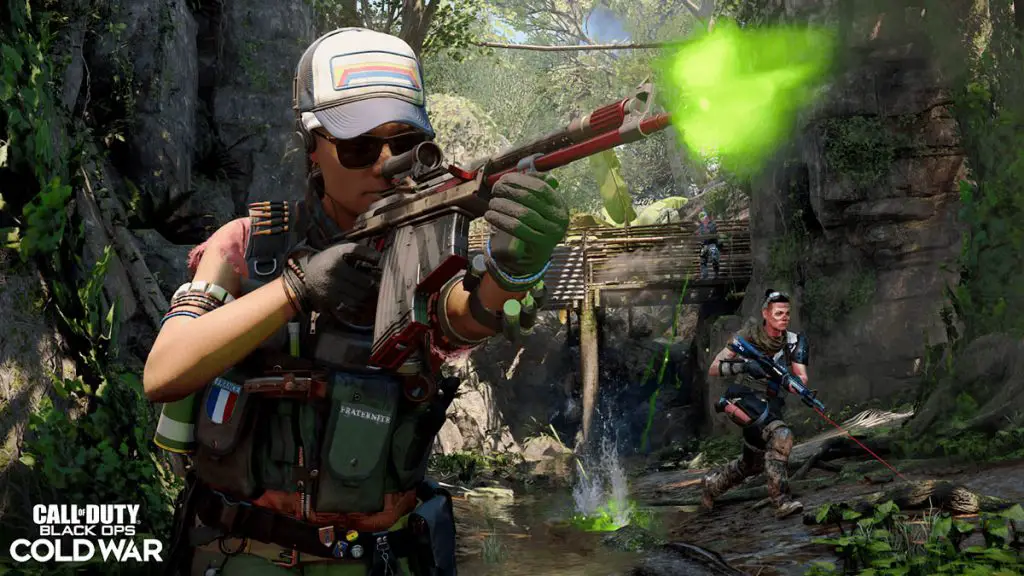 Next up is the UGR, an accurate and deadly full-auto submachine gun. Players can use Gunsmith to outfit the SMG into a short-range powerhouse or a mid-range precision tool. In either form, players can rely on its accuracy and handling to see through even the toughest situations.
Here's how you can unlock the base version in Multiplayer and Zombies mode:
Multiplayer mode: Using an SMG, kill an enemy revealed by your Spy Plane, UAV, or Field Mic in 15 different completed matches.
Zombies mode: Eliminate 1000 enemies while using an Epic rarity or better SMG.
Lastly, we have a well-known operator from the Black Ops Cold War campaign: Lazar, as a playable character now. He is ready to bring his unmatched skills to Black Ops Cold War Multiplayer and Warzone. Players can get access to Lazar by purchasing the "Lazar Operator Bundle" through the in-game Store.
Check out its official website and YouTube for more information on Call of Duty: Black Ops Cold War.