This year's CES 2016, be quiet! has pretty much the same products as we can see from Computex 2015. Yet among the line up of be quiet! products on display, something among the power supply units caught our attention – the bright orange colored ring on the power supply unit fan! 
Introducing the new be quiet! Pure Power 9, be quiet!'s latest offering for CES 2016. According to be quiet!, the Pure Power 9 is meant to replace the existing Pure Power 8 in the market.
Improvements you can expect from the Pure Power 9 will be as following: 
Lower noise levels – thanks to the new high quality be quiet! 120mm fan 
Higher performance and reliability – 80PLUS Silver Certification, Active clamp topology with two 12V rails 
Aesthetics – Orange colored ring on the fan is just the beginning! 
Improved cable set – more SATA connectors, onger P8 (600mm), longer 24 pin (550mm), all black wires + black connectors, flat peripheral & PCIE cables
Details of the output of each rail can be found on the label – the force is strong in this one!
Kudos to be quiet! for using flat cables for the Pure Power 9, cable management is made easier with these fat cables as it'll save more room and unnecessary trouble in cable routing work.
The Pure Power 9 will ships in both modular cables design and fixed cables design for 400/500/600/700W variant. It is expected that the modular model will launch in March 2016, while the fixed cables model will launch in June 2016. Both models comes with 3 year warranty and all safety features (OCP, OVP, UVP, OPP, OTP and SCP).
be quiet! has also added a new funky red accent to both the Silent Base 800 and Silent Base 600 PC chassis! We've seen black, silver and orange accent during our visit to be quiet!'s suite at Computex 2015, the red does gives an additional option for those who fancies red-black themed build.
The Shadow Rock CPU coolers still looks stunning as usual!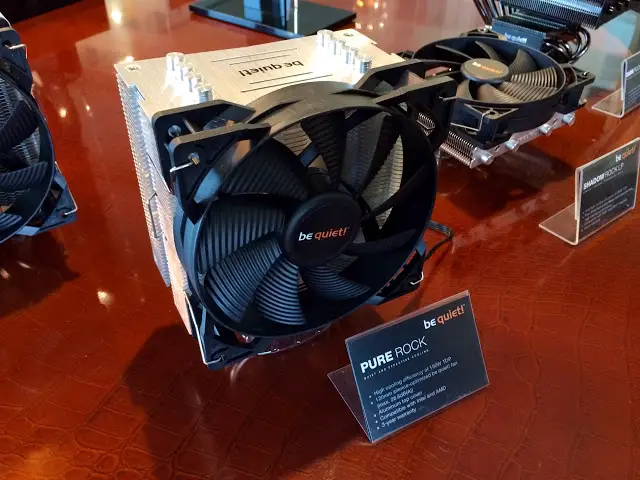 And here's the
Pure Rock
, a budget oriented CPU cooler that delivers a very decent cooling performance.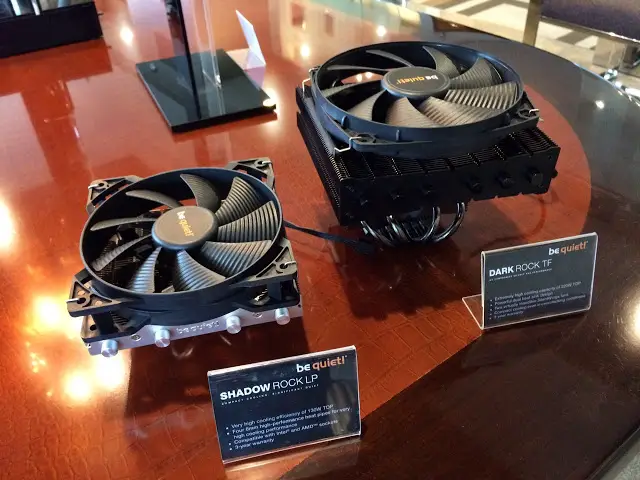 A compact build enthusiast are you? be quiet!'s low profile CPU coolers here delivers not only the aesthetics, but also impressive cooling performance that you'll ever need.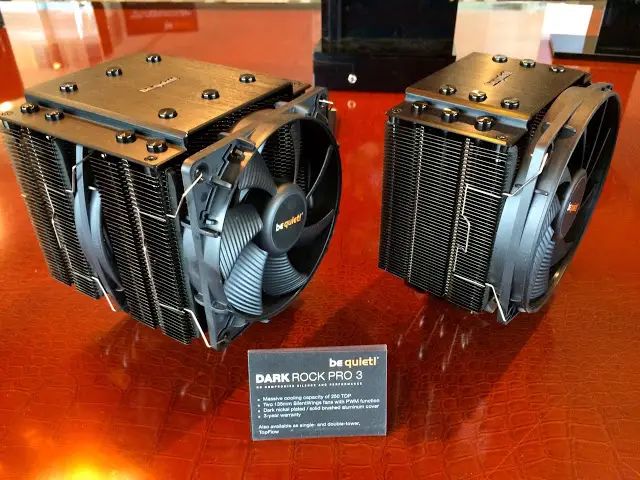 Here's the beast among be quiet!'s CPU cooler, the
Dark Rock Pro 3.
We've tested this personally and it has been one of our favorite since then.