PC case and peripheral manufacturer AZZA has announced a new PC case that takes mid-tower rig building experience to the next level, the CAST ATX PC case.
Taking the extra step further and beyond, the CAST features a removable outer shell to provide full access to the interior space and let builders fit whatever they want whenever they please in any order they wish. The front panel uses the latch mechanism for easy install or detaches processes while the top and bottom panels are hinged that creates a wing shape that wraps around the frame to form the left side panel. All of these can be adjusted without any tools either for instant interior access or airflow clearance. In terms of available slots, the back fits a 120mm fan while the top can absorb either 2x240mm or 3x120mm fans while the front side can take in a 280mm or 260mm radiator unit.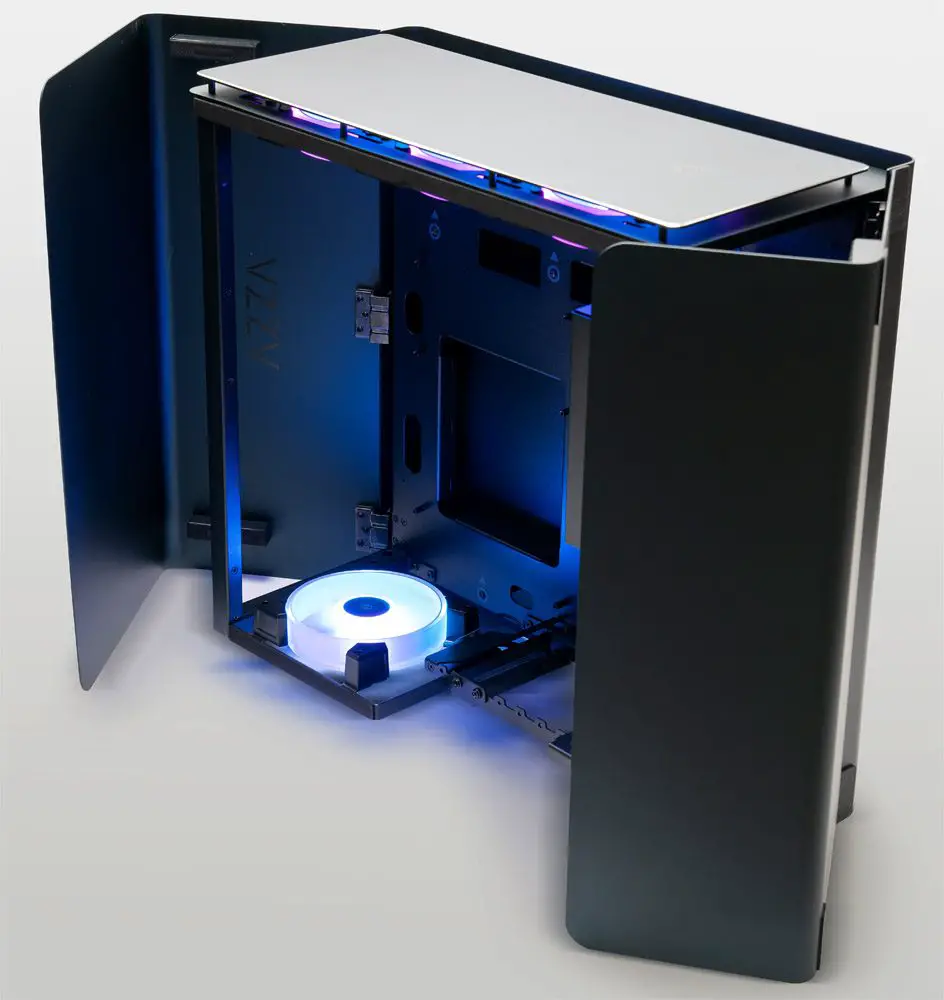 In case you need effortless customization that changes the style and mood every once in a while, the entire case can be flipped to a 90-degree orientation with the rear panel facing down and the front panel facing up. Where would the cables you may ask? The right-side panel has an opening to run them up so that if you wish to flip the chassis in the future, you might want to route them through the right-side when building the system. For the I/O ports, it has one USB Type-C, two USB 3.0 Type-A alongside the audio jack and power button.
Pricing and Availability
Available in Black and White colors, the AZZA CAST is priced at USD209.99 (~RM851.45) on Amazon and unfortunately, the Malaysian pricing and possible distributors are not yet announced yet. Looking at the reference pricing, it is situated at the mid-high premium levels of PC cases and mind you there's no use of glass material in the CAST. Perhaps the design and accessibility are justifying the price tag.