ASUS ROG and IKEA have joined hands together to present the one-stop solution of gaming-themed home furniture to push the gamer lifestyle into the entire household.
Consisting of 5 categories of UPPSPEL, LÅNESPELARE, MATCHSPEL, UTESPELARE, and HUVUDSPELARE with the first one being a joint effort by both brands while the rest being an IKEA designed, ASUS consulted product, the home furniture giant plans to take on the market of gamers by providing more options that are both comfortable for the physical body and tasteful for the gaming spirit by leveraging ASUS ROG's knowledge in gaming gears to allow fellow gamers around the world to enjoy entertainment at the highest level.
Let's take a quick look at what's being offered together with the price tag.
Designed to be the top-of-the-line product, the MATCHSPEL gaming chair consists of a breathable mesh backrest that makes sure you don't sweat by lack of ventilation with the lumbar support properly holding your back during extensive gaming periods. The adjustable armrest and height make it suitable for a wide range of users, no matter tall or short. – RM699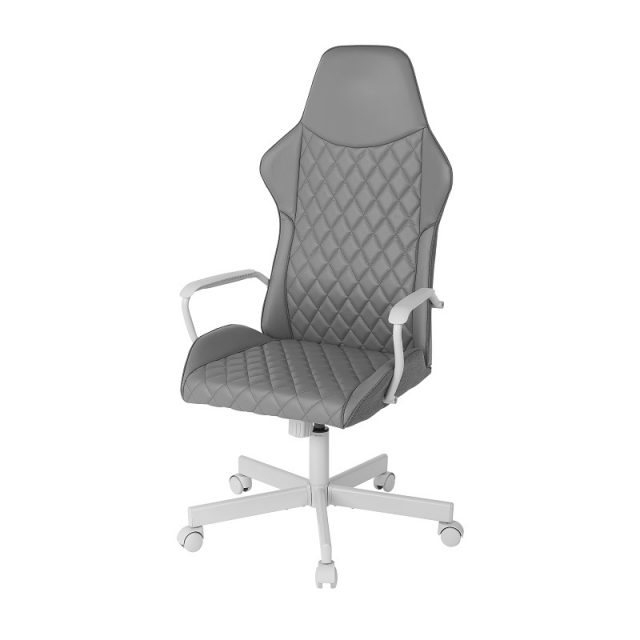 If netty chairs are not your thing, then the UTESPELARE gaming chair's leather-like material will put you at ease with its synchronized seat and back tilt that follows the gamer's movement with an extra pocket at the back to hold some snacks for a quick munch during matchmaking queues. – RM499
If you take the MATCHSPEL and minus the headrest, then you'll have the HUVUDSPELARE gaming chair that is designed to be as similar as the former but at a more affordable price range through the mesh net backrest and lumbar support. – RM299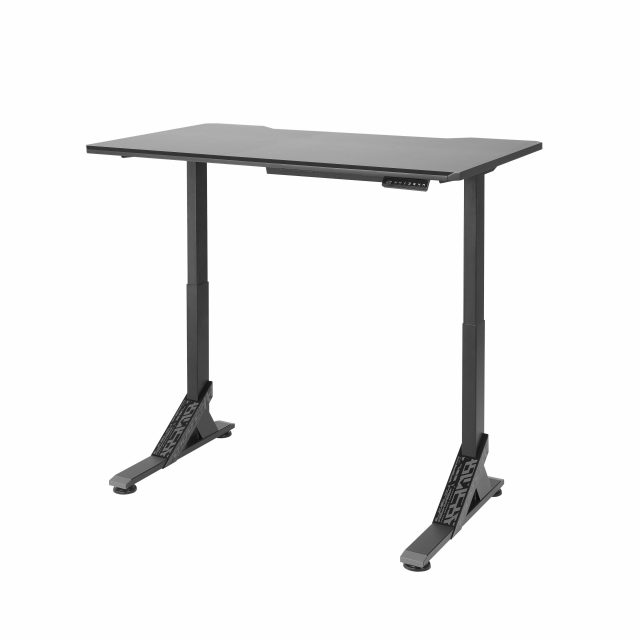 Moving on to the table side, the UPPSPEL gaming desk is an electric-powered height adjustable desk that is large, durable, and sturdy to allow gamers to adjust the tallness according to their height to match the best posture and comfort during gaming. With sizes of either 140cm or 180cm long, the built-in USB port can let you charge your other gears too! (No USB passthrough to your system, you wish) – RM2,299 (140cm) / RM2,499 (180cm)
The UPPSPEL is too fancy for you? Then the UTESPELARE gaming desk does everything simple and straightforward when a large and sturdy boy is all you need. The metal mesh design also allows your system to catch as much airflow and dissipate heat through natural heat physics. – RM499
Next up is the FREDDE gaming desk that speaks customization due to its ability to host either 2 24-inch displays or a single 32-inch by removing the shelf of the tabletop. Thanks to the high side panels, there will be less disturbing glare coming from external light sources while the built-in cable management cutouts make your entire setup much cleaner than you think. – RM999
For accessories, the LÅNESPELARE mouse bungee is just standard mouse bungee – keeping mouse cords in order while not restricting movements. Perhaps the black-painted wood matches your taste of vintage PC setups? – RM49
The same thing can be described to the LÅNESPELARE headset stand – hosting your headset during your rest time and clearing up some spaces off your desk. – RM79
A bit out of the ordinary, the LÅNESPELARE mug holder consists of a clamp to let you hold your drinks steadily without consuming your precious desk space or getting hit by your hand movements during intense gaming sessions. – RM49
Lastly, the LÅNESPELARE mug with lid keeps your drink cool and without spilling by including a stainless steel straw for long-term usage. It also comes with a free brush to help you clean up the mug and straw easily. – RM30
All of the IKEA Gaming products have been launched and acquirable in Malaysia right now at various IKEA outlets. For online purchases, it will commence starting November 14 which is the upcoming Sunday.
11.11 Gila Sales
Additionally, starting from today and for the next few days, buying either PC components from ASUS or ASUS ROG, or items of the IKEA Gaming series will net you a couple of freebies depending on what you buy:
Free RM50 IKEA gift card with a minimum purchase of RM500 in either ASUS or ASUS ROG official stores
Review purchases made during Nov 11 – Nov 14 and stand a chance to win an RM50 IKEA gift card
Free limited edition ROG T-Shirt with minimum purchase of RM500 of IKEA Gaming products
Buy selected ASUS Z690 motherboard with 12th Gen Intel Core processors and get a bundle of Xbox Controller + IKEA gift card + ROG T-Shirt
To save you some time, buy those PC components directly through the links below.