ASUS has unveiled an extensive ROG x Evangelion product line that is designed based on the well-known manga and anime series' flagship mecha — EVA-01. Let's check out how stylish these PC components are.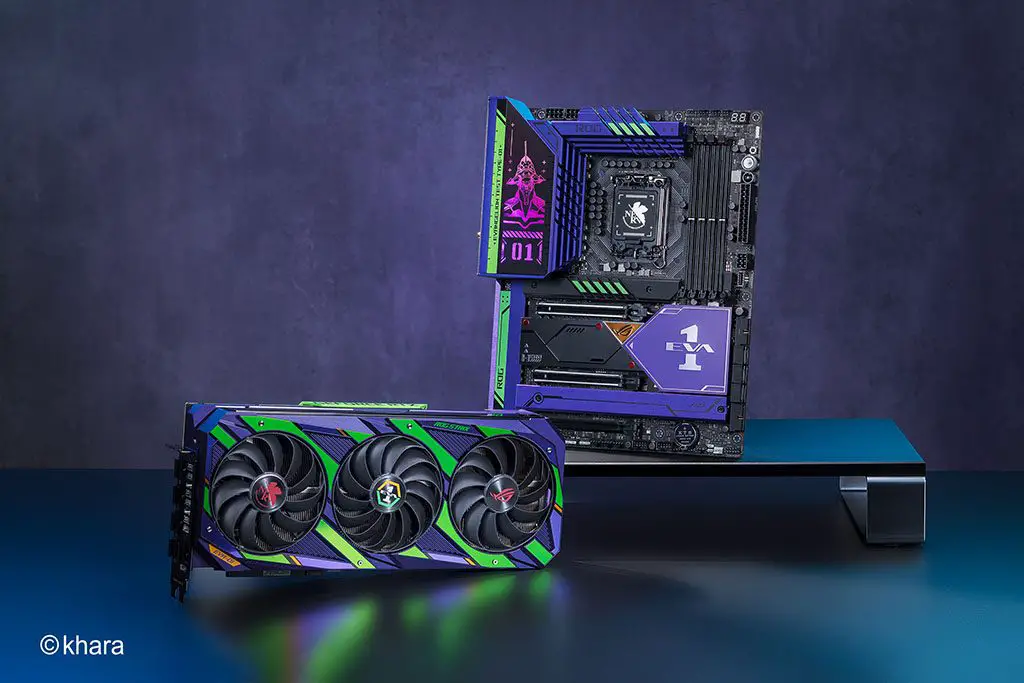 Let's start off with the hardware, the EVA Edition of ROG Strix GeForce RTX 3080 and ROG Maximus Z690 Hero carry the EVA-01's iconic purple and green color scheme. For the motherboard, it even comes with an A.T. Field design surrounding the CPU socket and polymo-lighting on the I/O cover that transits between EVA-01 normal and berserk mode.
There's also an EVA Edition of the AIO cooler and Power Supply based on the ROG Ryujin II 360 ARGB and ROG THOR 1000W Platinum II, whereas both perform as intended while adding maximum aesthetic points to the EVA-01 themed PC build. Another cool side note is the ROG Ryujin II 360 ARGB is equipped with three NERV-styled ARGB fans, keeping your system cool like an actual EVA.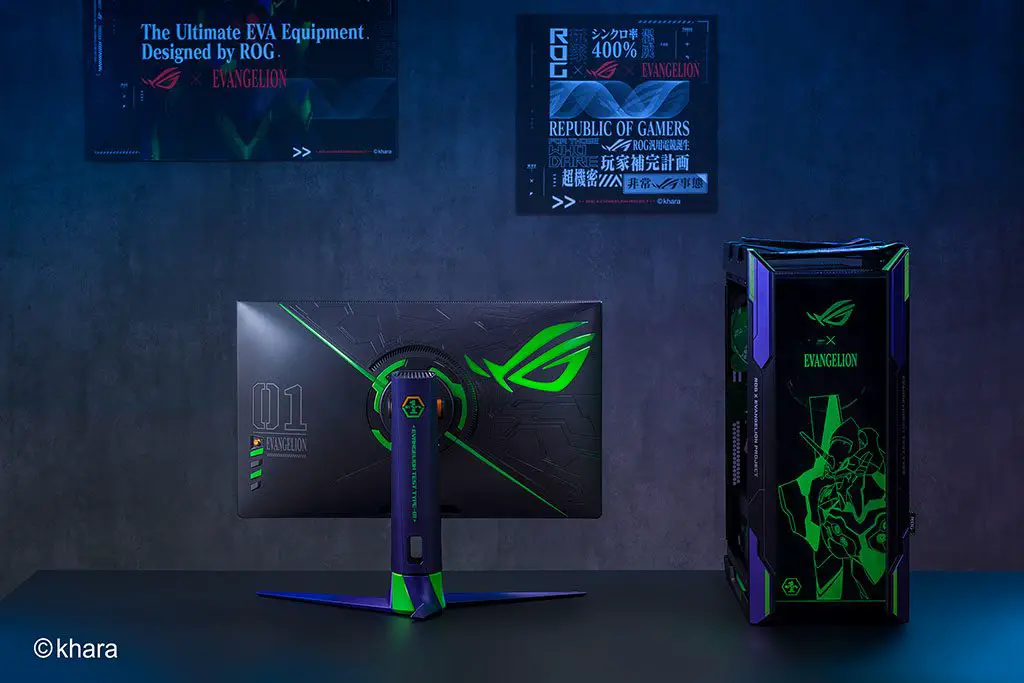 To fit all of the mentioned parts above, you'll need an EVA-themed chassis right? The ROG Strix Helios EVA Edition's interior and exterior design have been tailored to mirror the aesthetics of the EVA-01, and it can house all of the other ROG x Evangelion components, making it the focal point of the collaboration.
On the other hand, the purple and green color scheme 27-inch ROG Strix XG27AQM EVA Edition monitor provides fans impressive gaming and viewing experience with its refresh rate of 270Hz and 0.5ms response time.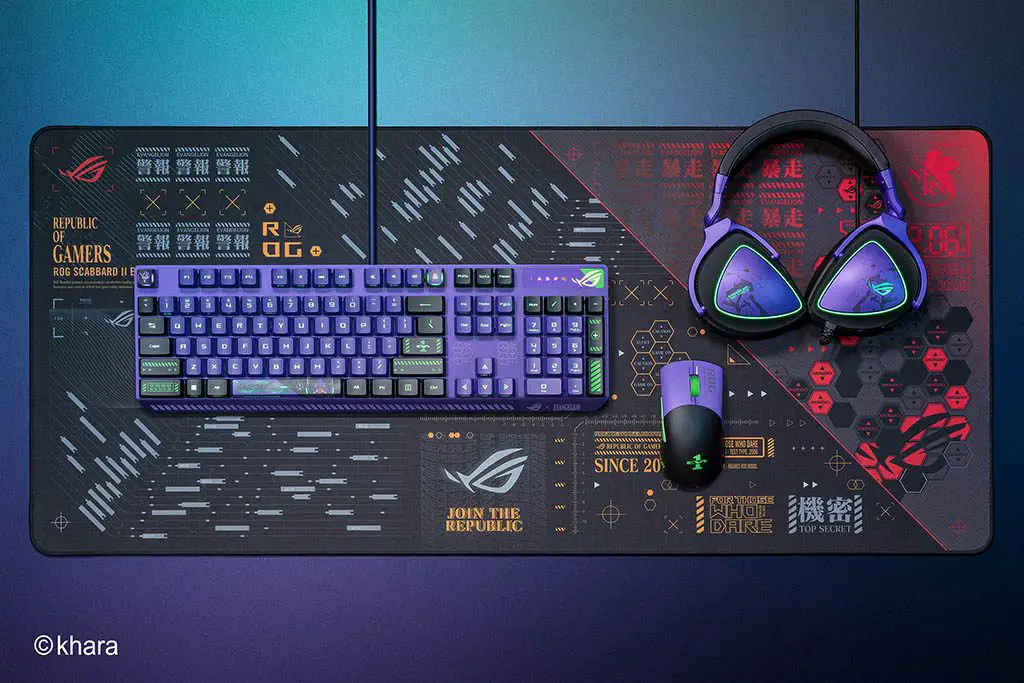 And to finish off, the ROG x Evangelion collaboration also brings all the peripherals we want onto our table, including the ROG Delta S headset, ROG Strix Scope RX keyboard, ROG Keris Wireless mouse, and ROG Scabbard II mouse pad, all coming with the EVA-01 and NERV design.
Pricing and Availability
The ASUS ROG x Evangelion products are currently available in a single package for RM23,000 via ROG's authorized partner dealers, as well as its official store on Shopee.
As for fans who just want to purchase individual parts, here's a list of what is available for individual purchase and how much they cost:
ROG Scabbard II EVA Edition Mouse Pad — RM233
ROG Keris Wireless EVA Edition Mouse — RM409
ROG Strix Scope RX EVA Edition Keyboard — RM619
ROG Delta S EVA Edition Headset — RM1,159
ROG Strix XG27AQM EVA Edition Monitor — RM4,388