AMD and partners have recently launched the long-awaited A620 chipset motherboards that serve as the lowest entry point for AM5-based builds.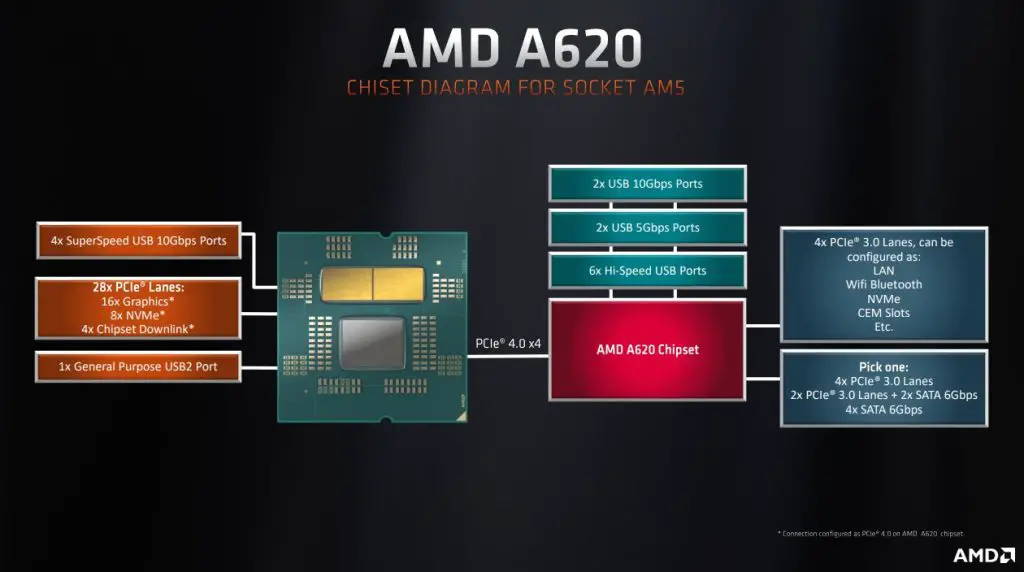 Being the cheapest selection compared to the X and B series boards, the A620 chipset further cuts down the "future-proof" aspects by further nuking down the GPU PCIe lane down to just one x16 PCIe 4.0 when the B650 could at least do 2×8 PCIe 4.0 if needed. The total PCIe lanes are also down to a maximum of 32 with no support for PCIe 5.0 as well. In general, this is really for the ones that have a mid to low budget who considers to build something new when PCIe 5.0 becomes mainstream in the future.
The ability to overclock the CPU is also removed for the A620 but at least they retained RAM overclocking because AMD EXPO is just gaining traction this year. For those who don't have the technical knowledge or time to mess around with the CPU and instead just apply preset OC profiles for the memory like me, the A620 board can actually handle even the Ryzen 7 7800X3D if that's what you're looking for. But according to the latest FAQ update, Team Red did say that the maximum ideal TDP for the CPU is only at 65W and those that go above it could run into unexpected issues so you're better off with B650 for them instead.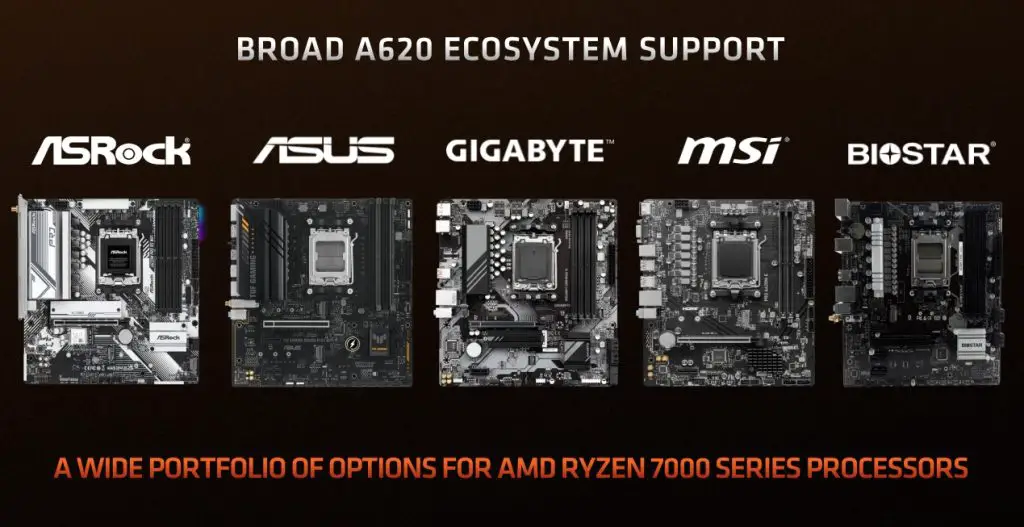 Multiple brands have released their A620 motherboards which you may grab from the market starting today or consult your local DIY PC man for further inquiries.