Altos Computing, the subsidiary of Acer that is dedicated to industry businesses, has announced the new Altos BrainSphere R685 F5 computing system.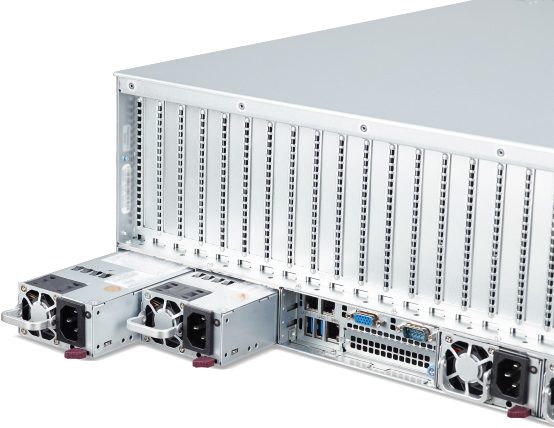 As one of the NVIDIA-certified servers, the Altos BrainSphere R685 F5 is created to address demands from sectors of academic research, simulation, visual computing, and advanced AI/DL workloads coming from various enterprises. The internals is equipped with 2 AMD EPYC 7763 CPUs, 2 NVIDIA Connect-X network adapters, and 4 NVIDIA RTX A6000 GPUs which is a powerful package certified for performance, scalability, security, and reliability. Additionally, being a member of the NVIDIA EGX platform means that this server unit is made with best practices and passed NVIDIA's certification testes that meet a variety of demanding workloads, including AI as well as supporting remote collaboration and accelerated graphics in NVIDIA Omniverse Enterprise.
On the other hand, the company's exclusive software Altos aiWorks is an AI/DL computing system that includes a computing resources management tool such as Altos Accelerator Resource Manager (AARM) that can drastically reduce the levels of high-complexity learning threshold faced by AI/DL developers but requires a fair bit of computing juice to perform. This is also the reason why the Altos BrainSphere R685 F5 which if desired, can be fitted with a maximum of 6 NVIDIA RTX A6000 GPUs with each of them holding 48GB of VRAM to accelerate the speed of AI and data model training by having the capacity to fit even more parameters in the form of data and images.
Click here for more information about it. Meanwhile, there are no official sources announcing when will Malaysia be getting it at the moment.