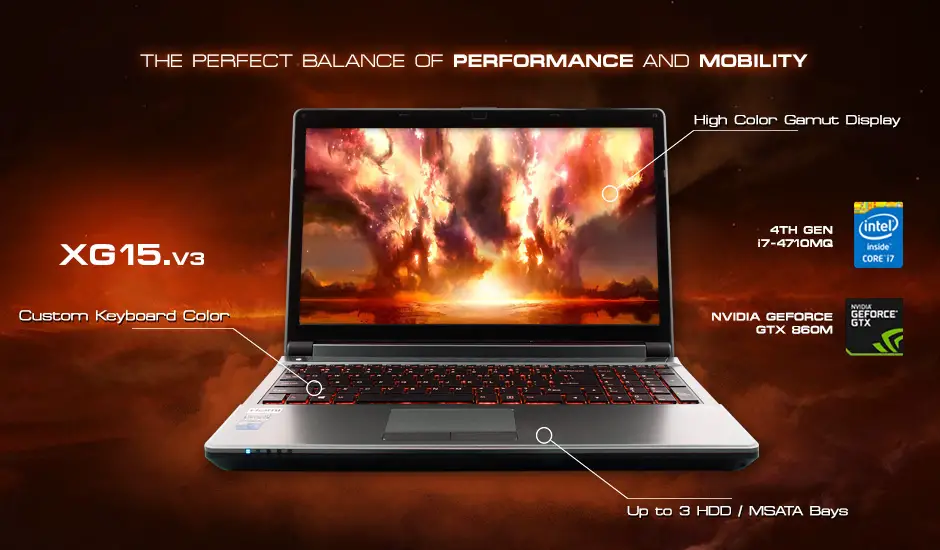 Formed in 2011 by a team of Gaming Notebook enthusiasts, Aftershock PC is a company that based in
Singapore specialized in custom high-performance notebook. Aftershock notebooks are made using
chassis from Clevo, and the actual components assembly and testing will be taking
place at Aftershock PC's own establishment in Singapore. 
Tech Armory located in SS15 Subang Jaya will be Aftershock P's Malaysia representative, thus giving Malaysian the opportunity to order customized notebooks through Aftershock PC's official website starting from today onwards and will be delivered directly to their home or pick it up personally from Tech Armory.  
We've been given thge opportunity to get our hands on one of their products; Aftershock XG15.v3 for today's unboxing, courtesy of Tech Armory. The Aftershock XG15.v3 is powered with an Intel Core
i7-4710MQ and high performance Thermal Compound IC Diamond is applied on both CPU and GPU to achieve the lowest
temperature possible. Other than that, it's quipped with a 15.6" inch with 95% NTSC
Wide gamut Glossy Display with wide viewing angle capable of 1920×1080 resolution and
powered by Nvidia GTX 860M for an enhanced graphic performance and effects on the games they play.
With no further ado, let us take a closer look at what
Aftershock able to deliver to end user.
Official Recommended Specifications
More customization can be found on : https://www.aftershockpc.com/AFTERSHOCK%20XG15-V3/
Closer Look
The cover of the notebook can be customize different color depends on your desire selection and its matte surface makes it less vulnerable to finger prints compared to glossy surface.
On the left side of the notebook, you'll find a SD card slot, two USB 3.0, an eSATA, an Ethernet port and a HDMI port.
On the right side, you'll find a Kensington lock, one USB 2.0 port, LINE out, Microphone and headphone jack.
At the back, a VGA port, power port and ventilation grill for hot air to be exhausted.
We've notice some high performance gaming notebook delivers great gaming performance with powerful CPU and GPU but they tends to left out the audio performance which is a disappointment. Aftershock on the other hand, uses Onkyo speaker to achieve the best sound quality as didn't ignore the fact that a high performance notebook needs a good audio performance as well. 
On the top right corner above the keyboard, there's easy access button for airplane mode and control center to adjust every setting you needed during gaming or work. 
The built in microphone is somehow located at a pretty odd location, but we'll find out how well will it perform in the coming full review.
At bottom left corner of the notebook, you'll find LED indicator(s) for different purposes: hard-disk operation, battery level, Num lock, Caps lock, and Scroll lock.
Verdict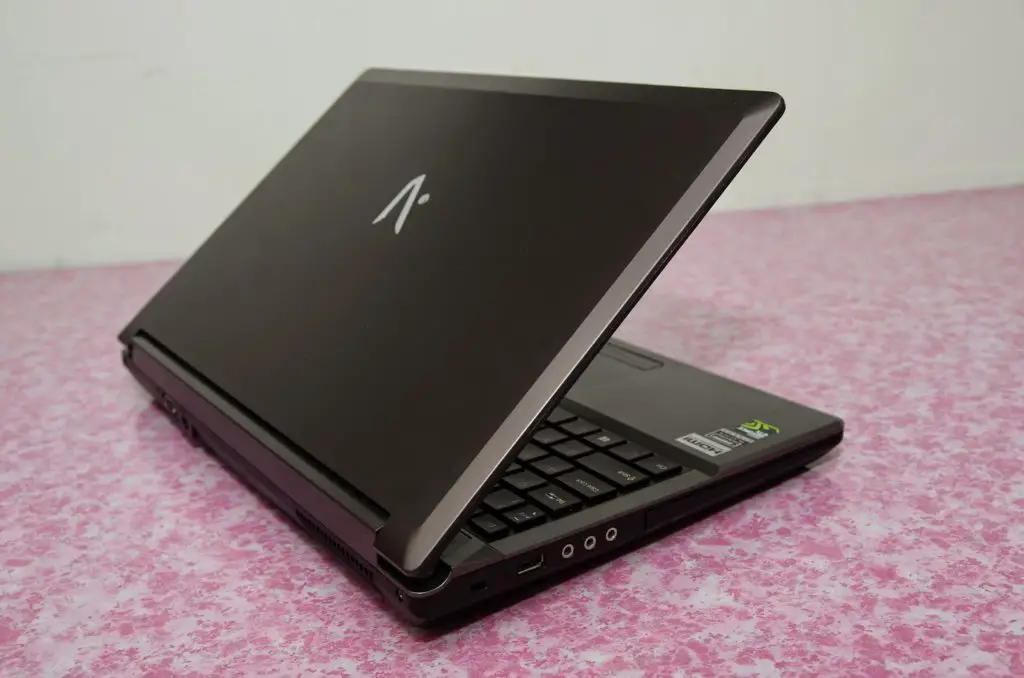 Aftershock redefines high performance gaming notebook with given flexibility to customize the specifications you truly want, unlike most gaming notebooks that comes with fixed specifications that couldn't meet the preference and needs of certain individual. Stay tuned for the full review on this notebook.